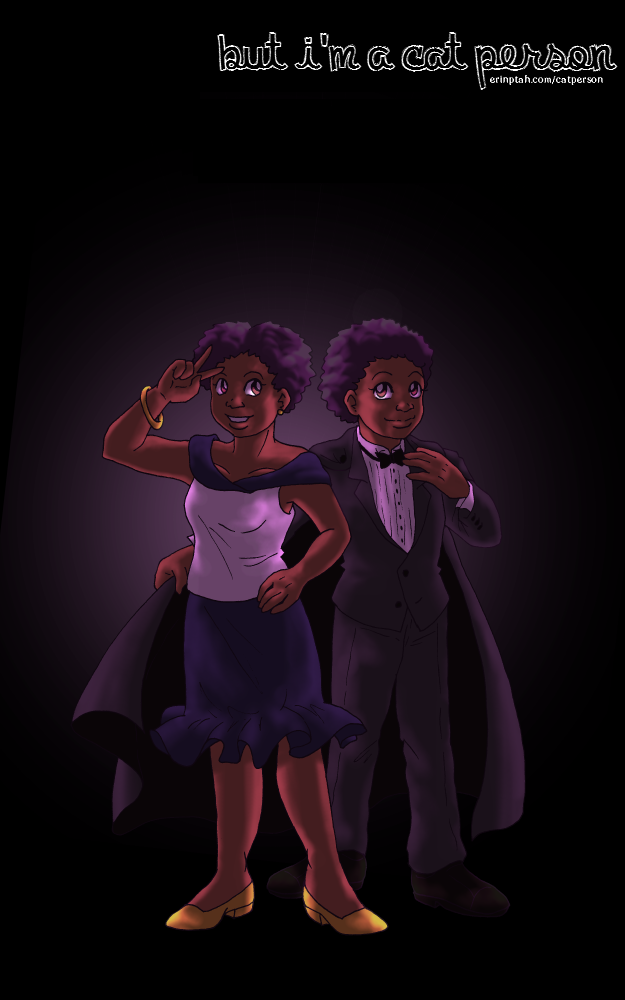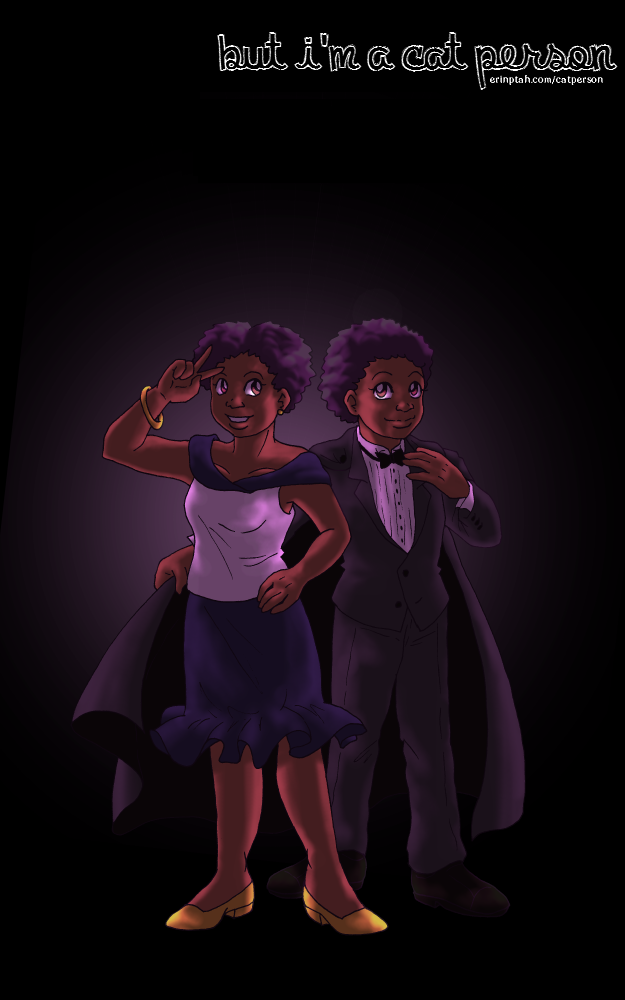 Check it out, I'm starting to draw
But I'm A Cat Person
's heroine (one of them, anyway) semiconsistently!
(Yeah, I know her hairstyles are different. That, I meant to do.)
Going along with the portraits of the Beings in attack poses, this is a series of portraits their Masters doing characteristic things. Here, Bianca pays tribute to one of her formative influences, and shows off how dashing she looks while
binding
.