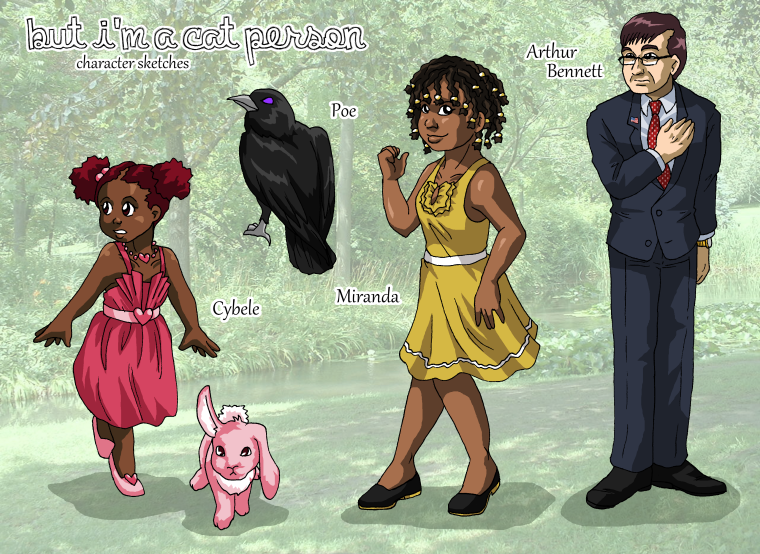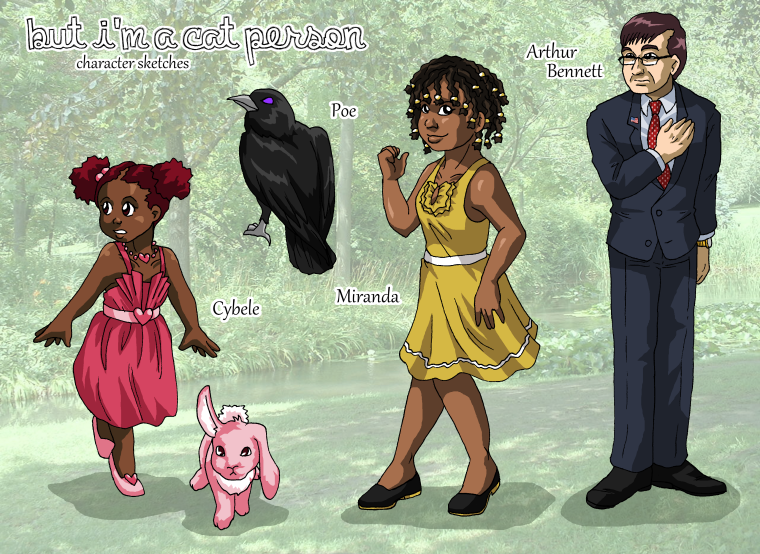 Another round of character designs
But I'm A Cat Person
. These ones have all made brief appearances already, but their full roles are yet to come.
Cybele: adorable bunny rabbit, and/or walking Monty Python sketch.
Poe and Miranda: champion lurkers. And yes, Poe will be drawn realistically sometimes. It's just cooler (and quicker) to render him as a shadow in the dark.
Arthur Bennett: conservative politician. Also, middle-aged dark-haired white guy who wears a lot of suits, which makes every drawing of him an epic struggle to make him distinct from Colbert. (He's too slender here, is part of the problem. He's supposed to have a broader -- ironically, more Olbermannesque -- build.)
An ebook of Chapter 1 is currently in progress. Keep an eye out for it!