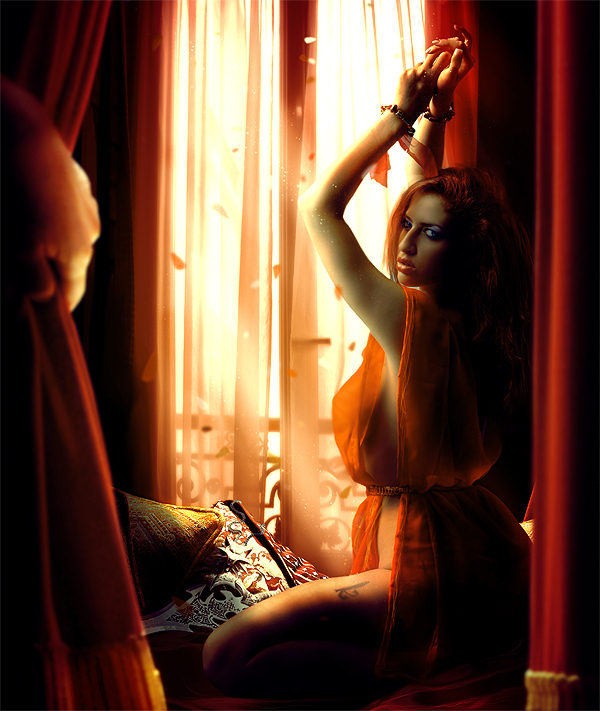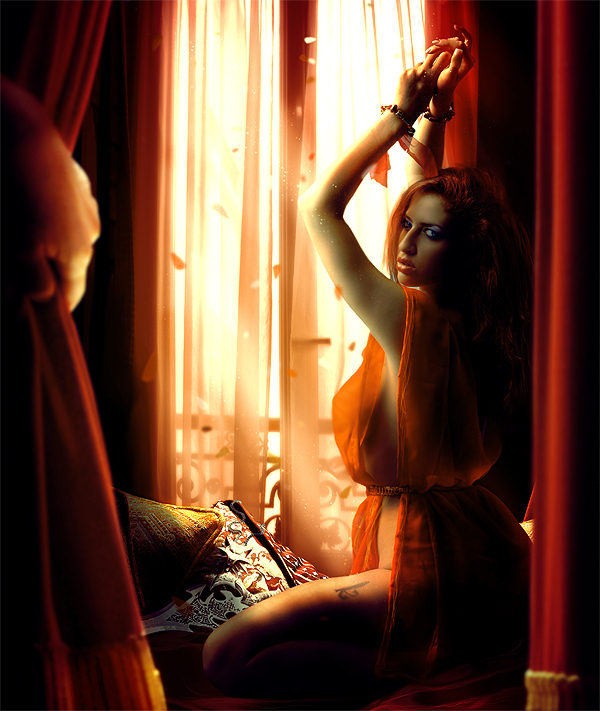 Watch
The idea of this image was to create a typical "witcher card", those you can get when you have a special time with one of the girls. The woman shown on this card is Triss Merigold, one of my favorite female characters in the game which is mainly because of her strength, majesty and inscrutable character. I think this is perfectly shown in her face expression. Very wicked.
For those who wonder what it's intending to show: I tried to catch the moment when the viewer (Geralt) draws the curtain and finds her on her bed waiting for him.

I wanted it to be as realistic and convincing as possible.
I've also made a version with card border but it looks bad

[link]
Thanks to *
mjranum-stock
for the great model stock.
Credits also go to sxc.hu:
[link]
[link]
[link]
[link]
[link]
[link]
© Erik Schumacher
This is no stock image, so don't use, copy or manipulate the original artwork without my written permission.
Visit my website:
www.xkire.de
Firstly, every time I come across this deviation I have to think about the first stanza in the song Beautiful made by Creed:
"She wears a coat of color
Loved by some, feared by others
She's immortalized in young men's eyes"
This always makes me think and I hope it will make you, too.

You deeply impress with the perfect use of stocks in your works commonly. As we can see in this deviation, you used a black and white stock, in fact the fancy window appearing in the background. You incorporated the colours so well in the overall picture that it is not remarkable and actually fits together with the other elements.
The colours themselves are overwhelming, furthermore they match along with the topic given by the game and maintain the posture of Triss.

As far as I am concerned the intensity of the lighting is too vigorous or rather not strong enough on her face. The fall of light appears unrealistic, especially by comparison with the left elbow. Also the quality of the pillows should be modulated, on some parts they are too sharp, particular below the falling light. I still think the execution of these quality circumstances is marvellous.
The only thing in the picture that I would dislodge is the little piece next to the right side of the curtain. It disturbs the amicable atmosphere.

However to be honest, this work is, as it manifests, accomplished.

Greetz
161
The Artist thought this was FAIR
25 out of 27 deviants thought this was fair.