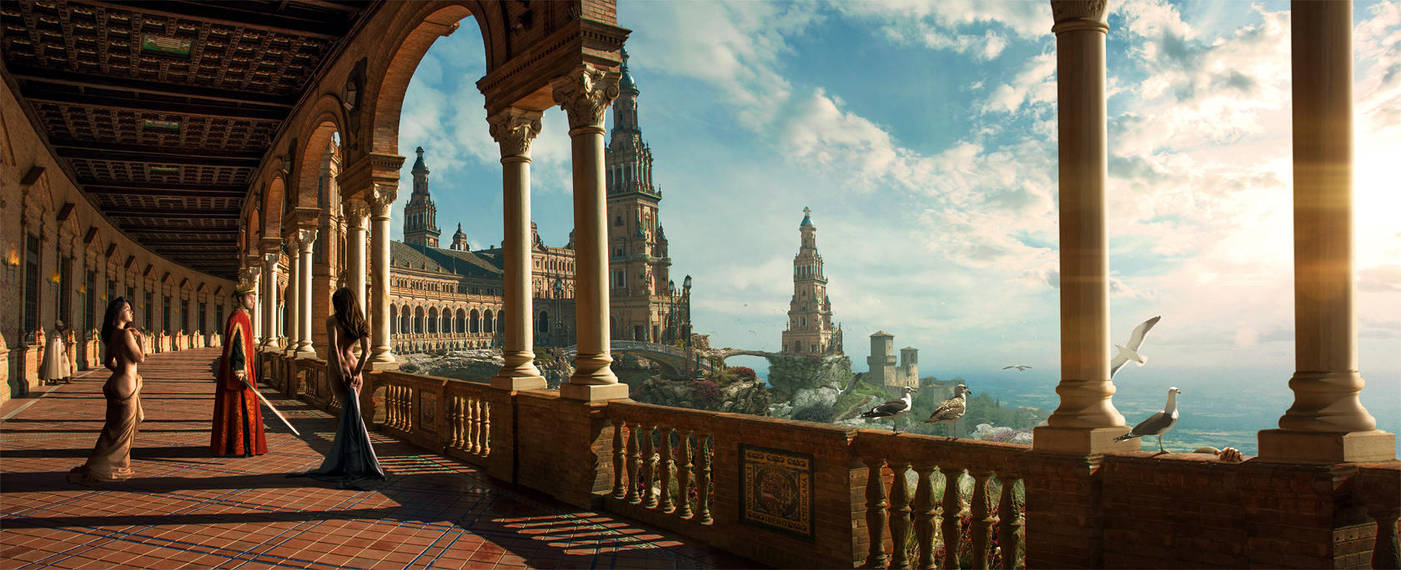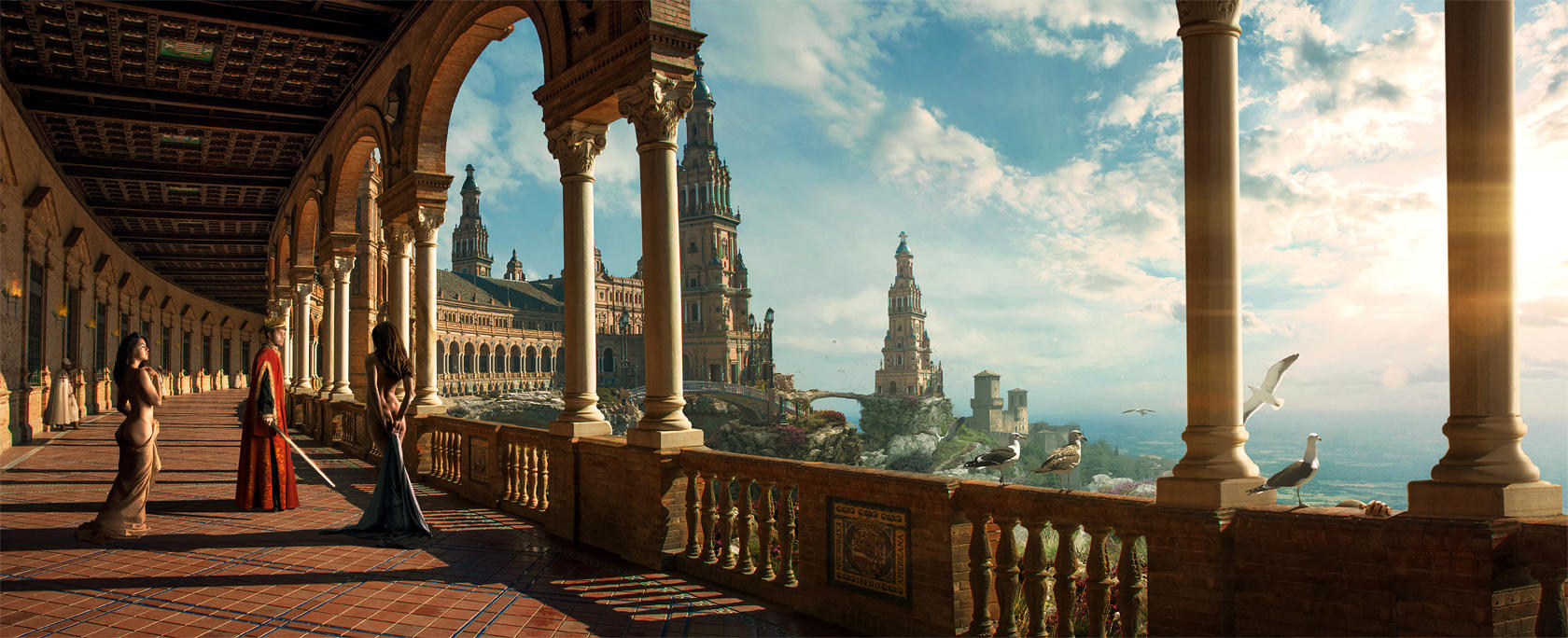 Hey all,
this is my latest matte painting made for the "Kings and Queens" contest:
wesley-souza.deviantart.com/jo…
I went with the most classic categories, 'Medieval King' and 'Landscape of the kingdom'. The scene is supposed to be all about the castle and the environment, but there also lies a little story hidden in the details if you just look close enough. [:
The castle is based on this excellent stock image (
Plaza España in Seville, Andalusia)
:
Other stock photos I used are:
King:
fav.me/d1dv99o
| crown:
fav.me/d6iiqjq
| Slaves:
fav.me/d68nh4f
and
fav.me/d1mry8c
| Guard:
fav.me/d53731h
| Torches:
fav.me/d1e3av3
| Fire:
www.cgtextures.com/textures.ph…
| Tower:
www.everystockphoto.com/photo.…
| cliffs:
fav.me/d5r8o6g
and
fav.me/d16luwr
| clouds:
environment-textures.com/photo…
| texture:
fav.me/dxuvpd
The background landscape, birds and hand are from my own collection.
I hope you like it!

© Erik Schumacher
This is no stock image, so don't use, copy or manipulate the original artwork without my written permission.
Visit: www.xkire.de
This is one cool and epic piece of art work. Well done. The palace that goes round look just nice. And what is more is it is ashore. Endless sea and sky together goes so atmospheric . The color balance overall the art work is nicely done. Maybe you should have placed more sky birds flying over the sea or high on the sky. But those already placed over the bench of the palace and some on the sky is ok as well. Sunrise and shadows of the columns on the wall is nicely arranged. Good luck be with you in the contest.
The Artist thought this was FAIR
52 out of 61 deviants thought this was fair.
This is a stunning piece of work and what I have to say is only nit-picking. I believe where the sun sits would change where the shadows are so maybe make the sun just a little bit lower. Also, the woman to the right almost seems like a goddess and not a human. She's too skinny in the waist with how she's drawn. Also, the man seems to lack emotion with having his sword drawn. I recommend to place his sword in the sheath or give him some emotion. For some reason, it seems as if this work could be a little more busy. What I mean by this is that maybe have more birds flying further back in the sky or add more people in the background. Again, this is only nit-picking and I really like this piece!
The Artist thought this was FAIR
45 out of 48 deviants thought this was fair.