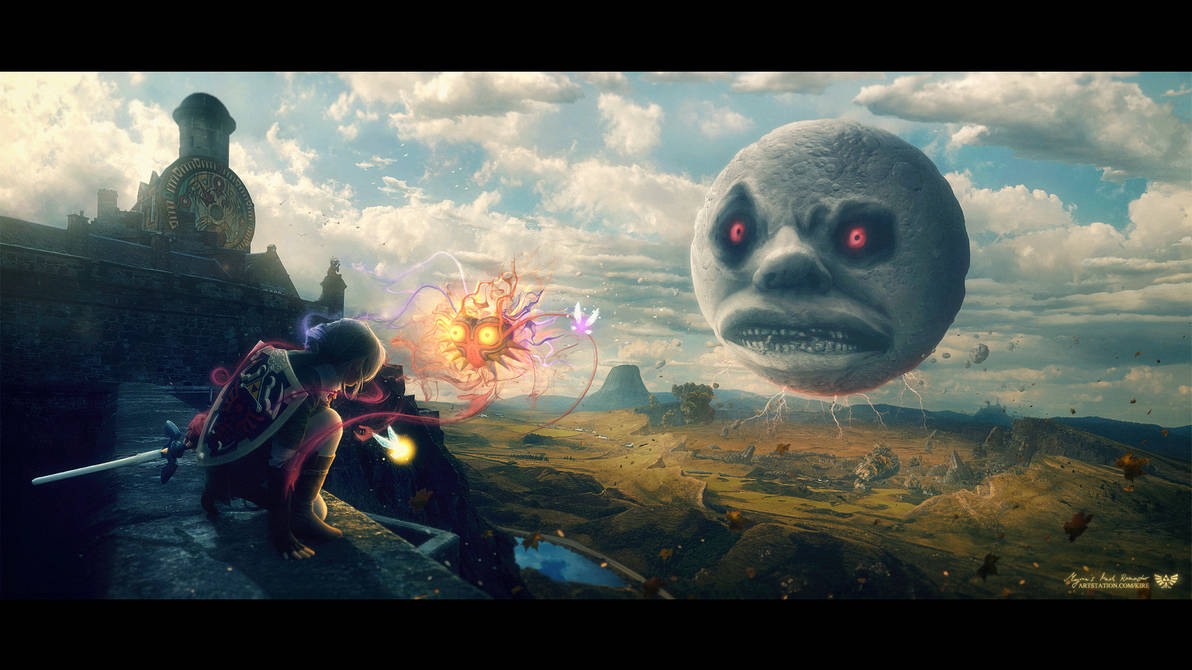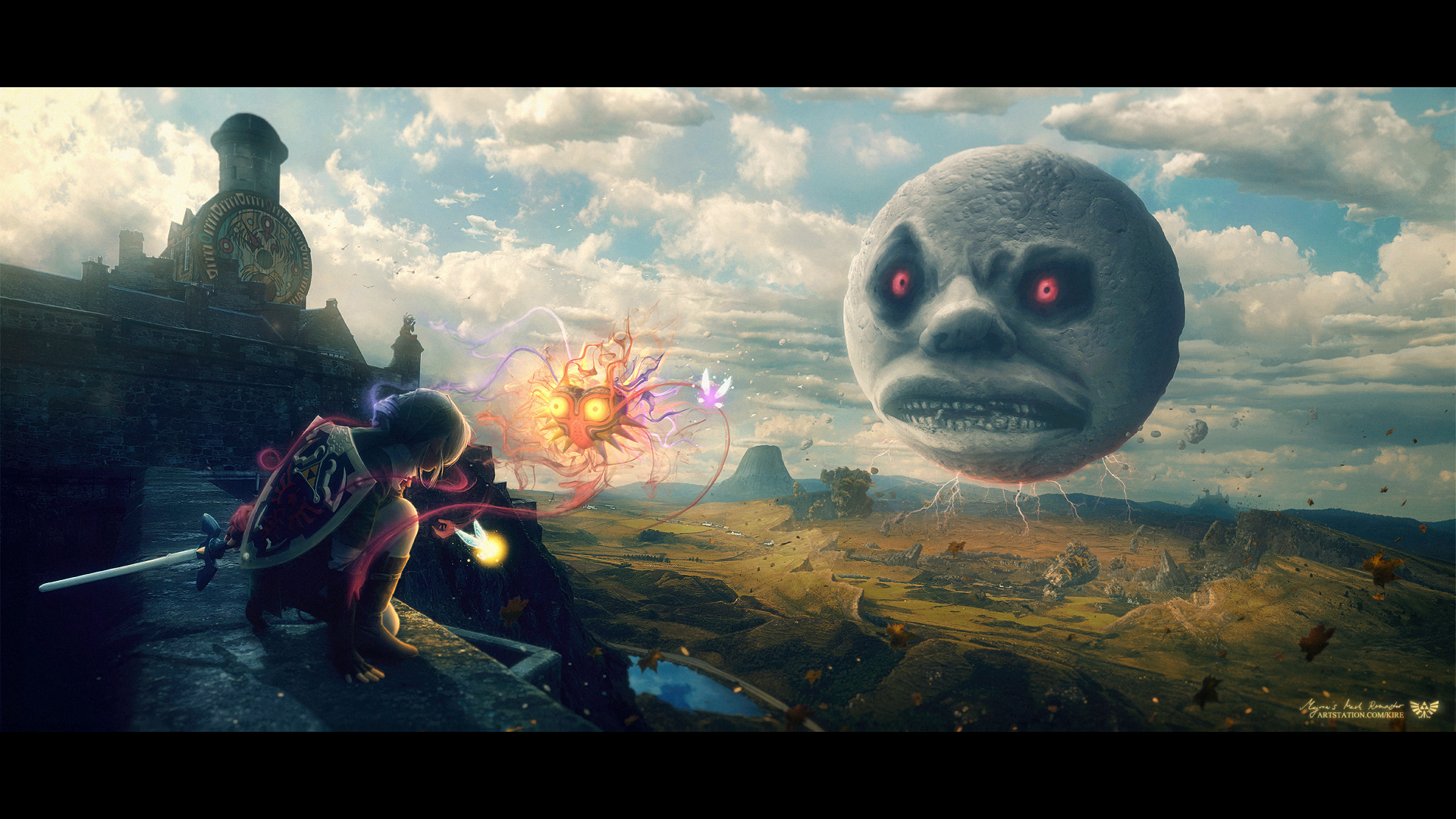 Watch
Edit: Touched up the contrast a bit, particularly on the moon and the clouds around it.
How about returning to Termina as adult Link in a sequel to 'The Legend of Zelda: Majora's Mask'? I don't own a Switch yet but I might consider buying one.

I don't even know what came over me to create Zelda fanart again lol. It's been almost ten years since I finished my fanart for Ocarina of Time. Time flies, it's scary!
The landscape/castle of this artwork is based on photos I took on my trip to Scotland this fall. Besides that credit goes to the following stock owners:
Link8
by
faestock
|
Hand Pose - Gripping - Shoulder/Arm
by
Melyssah6-Stock
|
UNRESTRICTED - Falling Autumn Leaves
by
frozenstocks
|
Castle in the fog 2
by legends-stock |
Lightning Pack
by
untodarkness-stock
|
Bird Silhouette1
by
FrankAndCarySTOCK
| Sky photos from photobash.org and gumroad.
Thanks for stopping by!
I love the style of Majora's mask and Link and how the mask stands out with its bright colors. However, it does not seem Link stands out, he just sort of fades away into the background. I also like the sky and it's sort of realistic style. The moon looks a bit weird compared to one in Legend of Zelda, especially with the moon having a fat, crooked nose and a wider mouth, but I like the eyes. There's lightning coming from the moon which kind of annoys me, since I do not think the moon shoots lightning, although I might be wrong since I've never played Majora's Mask.

Overall, it's pretty good, especially with it's sort of realistic style and a sort of depiction showing how important it is for Link to continue his quest.
The Artist thought this was FAIR
15 out of 17 deviants thought this was fair.
The shading and light are great, with multiple sources of light the shadowing is realistic. The color choice is subtle yet vibrant and beautiful; which makes you explore the fantastic details. The clouds and stone are done particularly well. this an improvement on some of your other pieces. You should be proud.
Everything is well done and flows. . . . except for the moon. It's out of place. You would have to redo this piece to fit the moon or replace it. It just doesn't fit with the flow of the awesomeness of the rest of the scene. Overall I love this piece of art my eyes just choose to ignore the moon.
The Artist thought this was FAIR
6 out of 6 deviants thought this was fair.