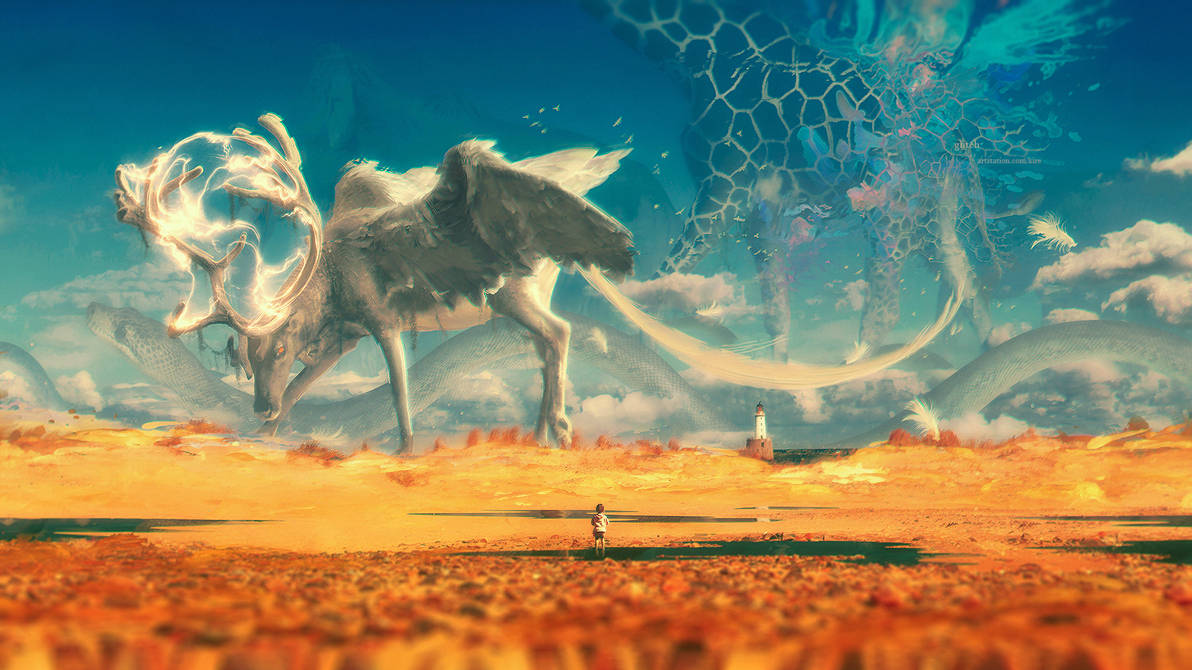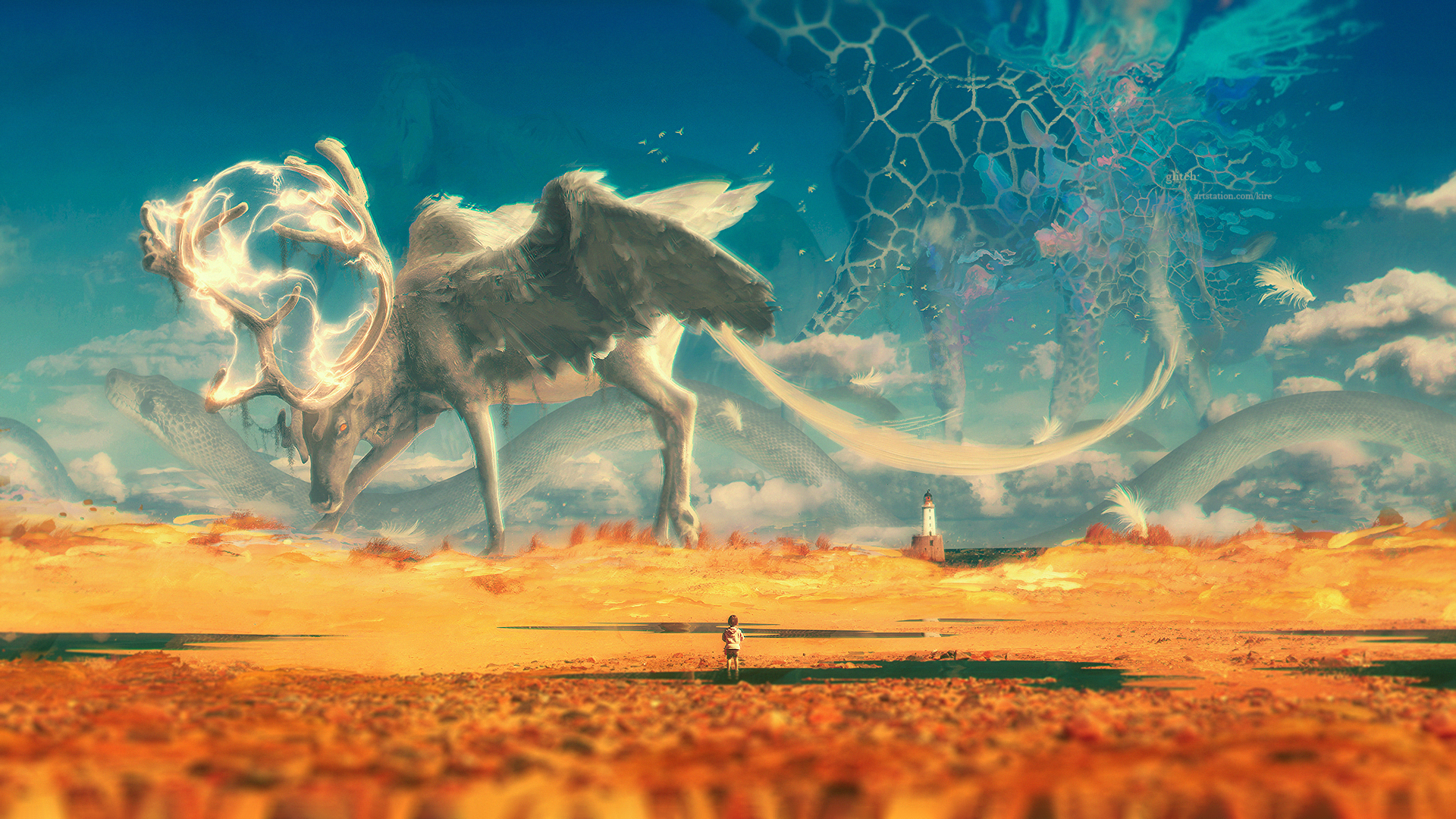 First, I will address what it looks like from a technical standpoint. The contrast of golden sand to a burnt blue sky creates a powerful, in your face feel to the piece. The fact that the feet of all the creatures are obscured by the horizon lends a feeling of unfathomable size. An impressive display of scale. A single point of critique is that the snake seems just a bit too stark. For how much distance is portrayed between the camera and the towering figures, I feel the snake should be slightly more blurred, similar to how one would blur the outline of a mountain in the distance. But that's just nitpicking. Finally, I will address how the picture makes me feel. Contrary to the title of the piece, my mind did not see this as glitched reality at all. This seems to me like a stately procession of elder gods, viewed through the innocent, wide eyes of the child in the foreground. All in all, surreal and fantastic, creative and dreamlike. Full marks from me. Well done.
The Artist thought this was FAIR
52 out of 56 deviants thought this was fair.
Brilliant imagination you have and quite well depicted in this piece. However, I will point out a few things that you could work on to push it a little bit further.

You've got your colors on point, warm colors in the foreground and focus areas, cooler colors at the back. However, I think there should be a bit more transition between the two. The lighthouse and the level it sits on, you could add a bit of blue for a more cohesive bridge between the bright orange and the background. This in turn will additionally add more depth to your picture.

Secondly, the giraffe is drawing slightly too much attention to itself due to the value contrast between its rectangular spots and the white on the body. The straight clear lines of this pattern also contrasts the rest of the picture as there isn't anything as defined. All you need to do is pull the darkness of its spots back to a similar value to its surrounding background. Then it will look like it belongs in the background and still have a presence in the picture without distracting the viewer.

Lastly, as a smaller note, the snake's head is almost vertically parallel with the reindeer's antler. You should avoid parallels because they make a picture/subjects boring or even distracting to look at. I would shift the snake further to the right just so the two elements don't align even further.

In conclusion, a wonderful piece full of eye-catching colors and inspiring concepts. Just need to touch up a bit on the techniques but other than that, great work on this piece.
The Artist thought this was FAIR
45 out of 47 deviants thought this was fair.