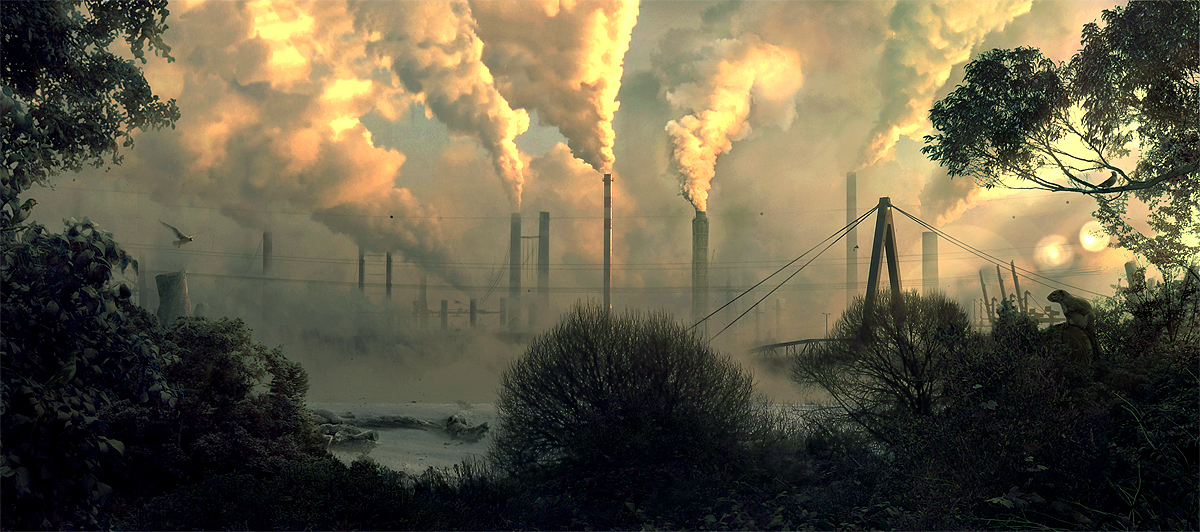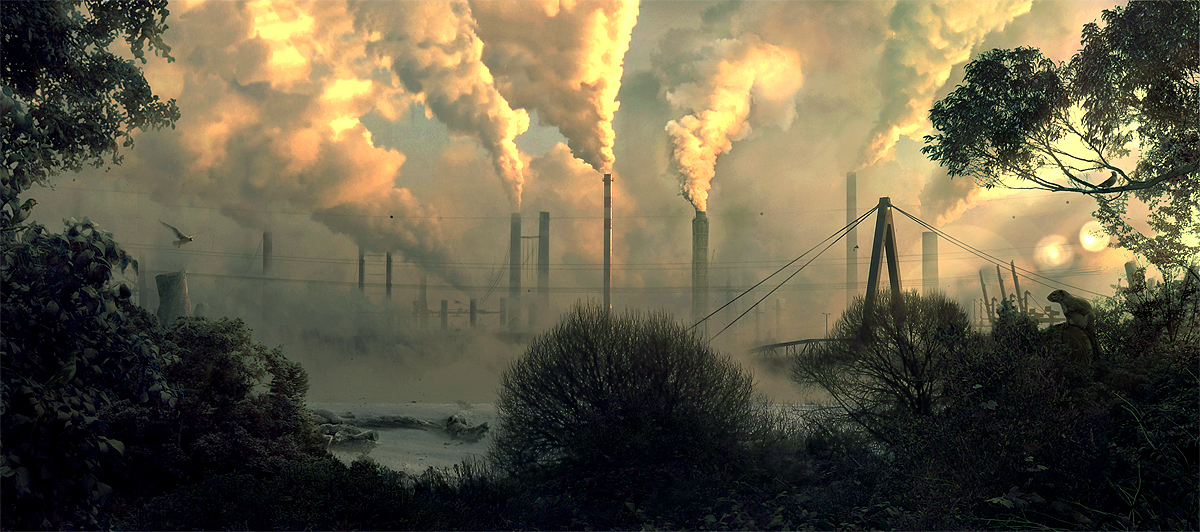 Watch
And the Big Survival Campaign
SlashTHREE Exhibition 12: Steampunk
Well the concept of this matte painting is quite simple. I planned to portrait the steam village as some sort of amusement park. It's in the center of interest and is welcoming the viewer with warm colors to take a look at its majestic technology.
On the contrary this technology benefits at cost of the magical forests which surround it.
Stocks used:
Plate:
[link]
Trees/plants:
[link]
|
[link]
|
[link]
|
[link]
|
[link]
+ two which are already deleted
factories:
[link]
|
[link]
animals:
[link]
|
[link]
|
[link]
|
[link]
|
[link]
+ some painting here and there
© Erik Schumacher
This is no stock image, so don't use, copy or manipulate the original artwork without my written permission.
Visit my website:
[link]
Now this can be viewed in so many different ways.
I love how you've created a message of industrial steam versus forest and wildlife. The detail in the foreground is outstanding. The bird and the animals as well as the plants.
The clouds/fog that separate the foreground forest from the steam filled industrial background is a very nice touch, as well is the bridge. As the eye moves further in to the image, one finds various details in the towers and pipestacks that are nicely captured.
Your eye for detail is great and the cold wintery feel to this image makes it even more eyecatching.

Nice work. I'm sure that several groups would like to have this image in their gallery.
I look forward to seeing more of your work.
The Artist thought this was FAIR
13 out of 14 deviants thought this was fair.