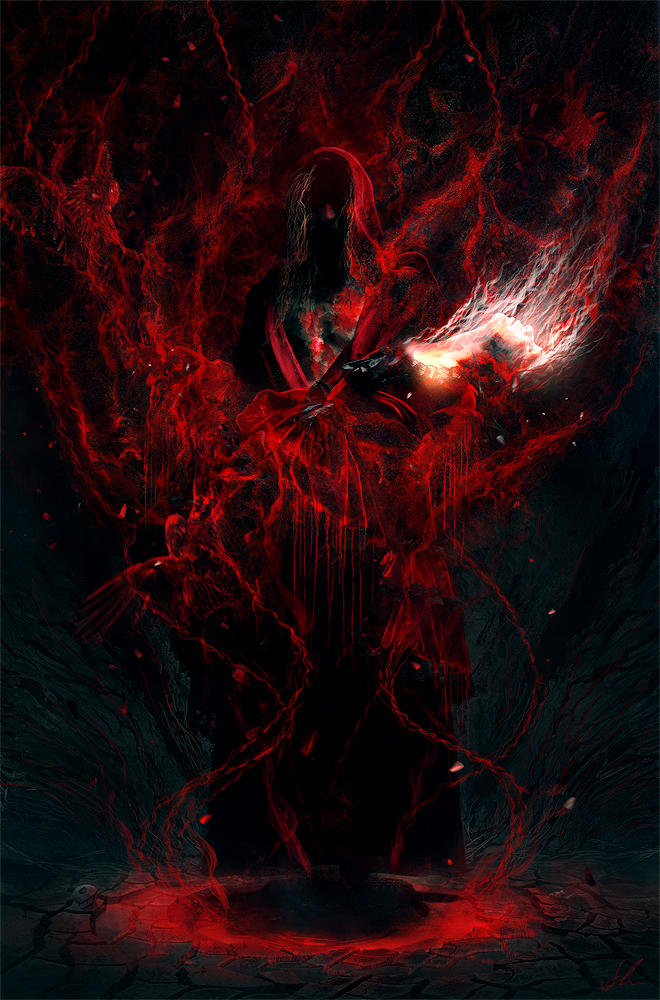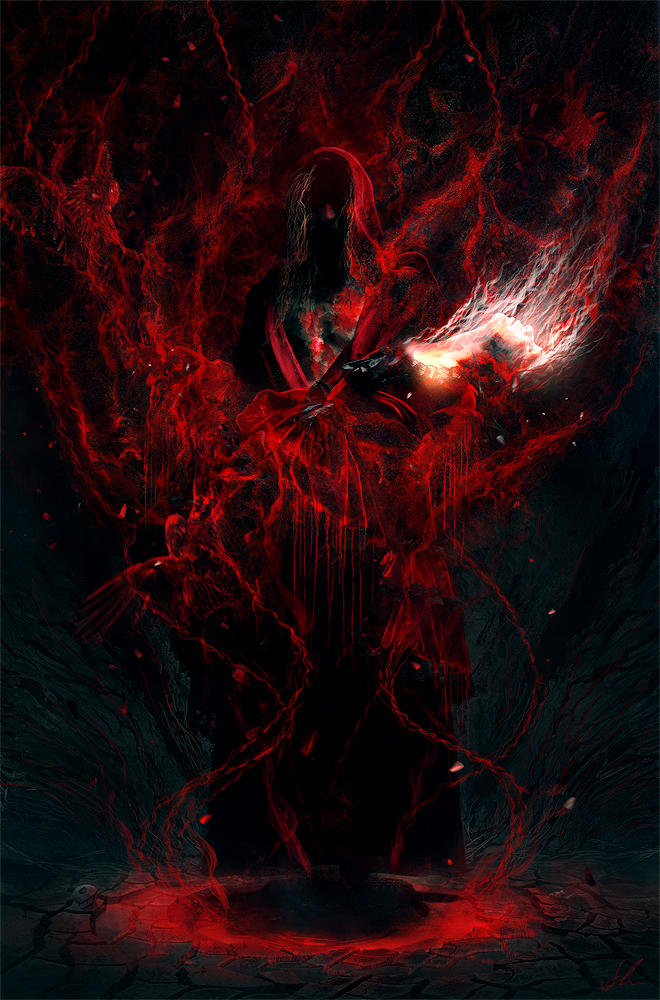 Watch
Only true evil can release her from her dark passenger.
Yes, it is metaphorically based on the fifth season of the TV-show.

Have you seen the finale? How did you like it?
Sequel "The Dark Passenger":

Thanks to:
~mjranum-stock | =arrsistable | ~chop-stixtures | *solarka-stock
sxc.hu: [link] | [link] | [link] | [link]

© Erik Schumacher
This is no stock image, so don't use, copy or manipulate the original artwork without my written permission.
Visit my website:
www.xkire.de
I know, when you look at this piece at first, the overwhelming splashing blood may horrify your vision. I must confess that this is precisely what caught my attention. Not because I'm a bloodsucker or a butcher, no... simply because Kire transcended a "dark" scene into something absolutely stunning and emotional.

You do not have plasma here but a huge uplifting energy that your eyes inescapebly plunge into, to find multiple details the author left in very smartly. Awesome phoenix birds enveloping the shadow man just like a nebula. I would have maybe darkened a little bit more behing the man the red color to reinforce the surrounding effect but it is nevertheless nicely done.

As regards the white soul dying in the arm of the shadow man (maybe Death as such, you dont really know), the movement given to the hair is absolutely beautiful, I even regret some more of her body like a shoulder, even a hint of her breast to give more drama and emotion to the scene.

The background itself is following the movement, the texture gives a lot of impact and dynamic to what is going on and even the ground is falling into pieces and seems to turn into some sort of lava ready to explode. Everything is quite coherent and well-executed.

The three main colors black red and green could have been enriched by slight gradients like an orange-yellowish one, for instance, to add fire flames to the ground and maybe to the birds' tails as well; to break a certain monotony in tones and avoid a "too much" gory scene for some sensitive souls...lol! Nevetheless I truly love how it is!

The originality of this piece does not really rely on the concept of death, good, bad, rebirth, murder or else but it mostly resides into the amazing transfiguration of all of them together, into a magnificent photomanipulation that only talent can give birth to.

Thank you for this man, "Dexter and Lumen" deserves all your attention!
The Artist thought this was FAIR
37 out of 41 deviants thought this was fair.