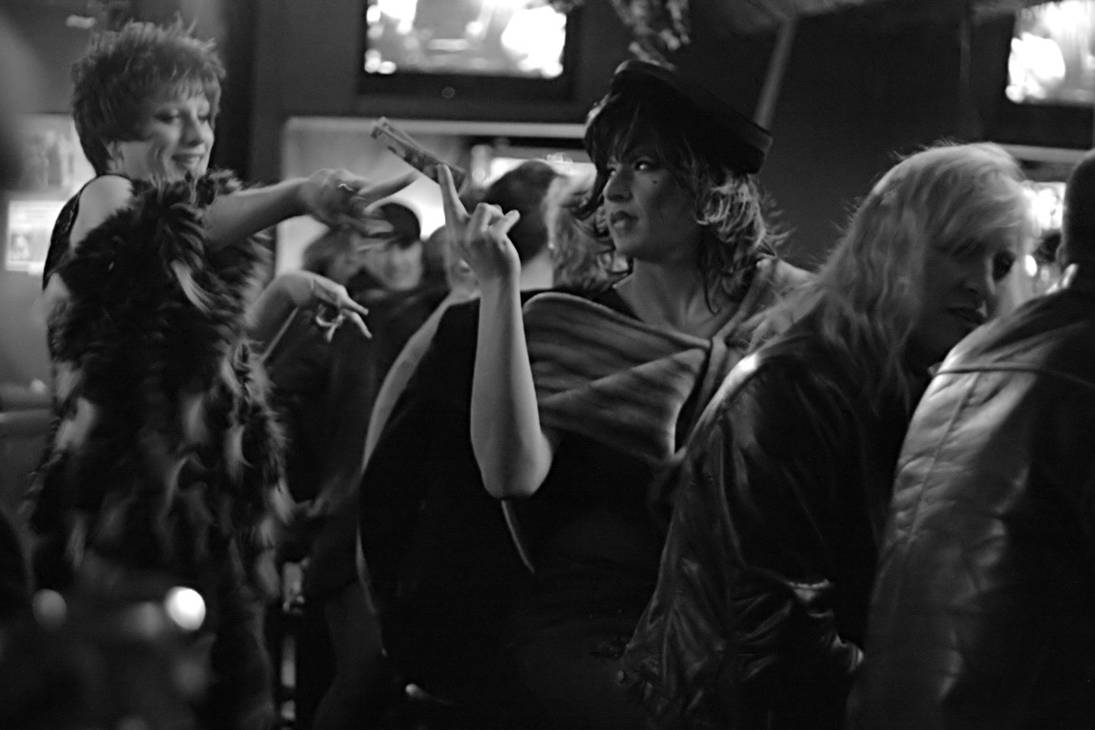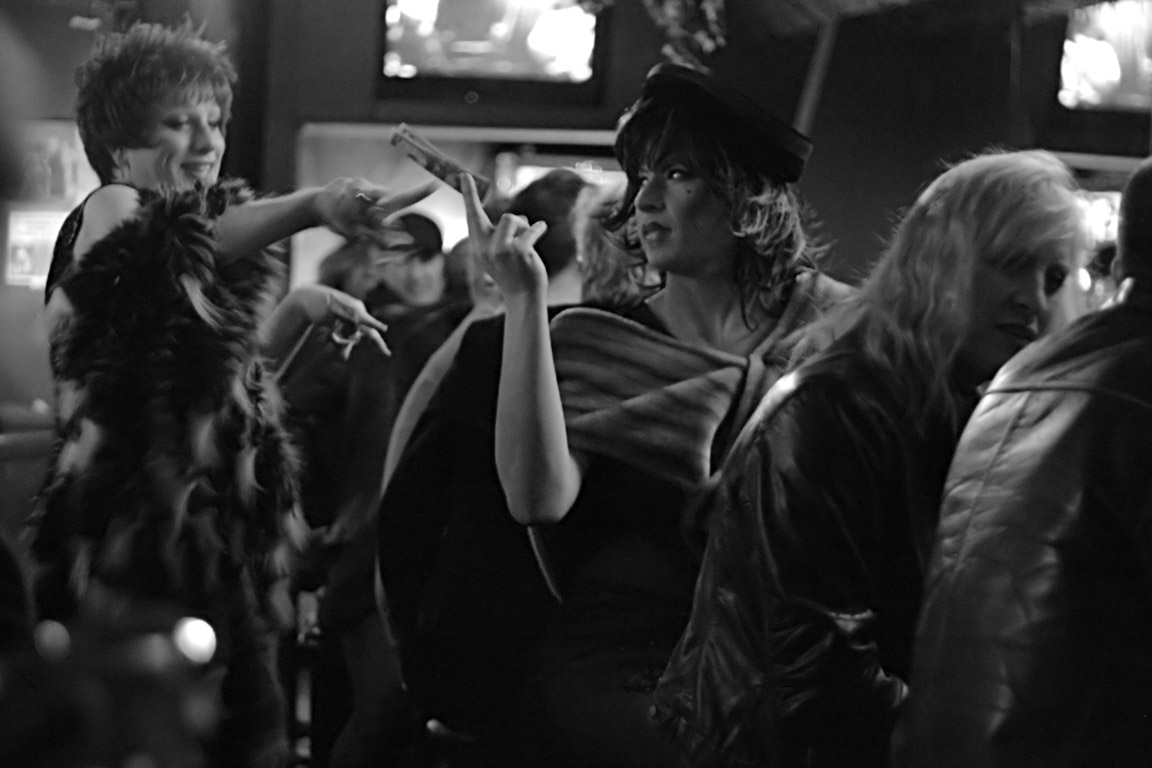 Aunt Charlie's in the Tenderloin. Arrived in a cab and in the 15 feet between the cab and the front door, I had two bums begging me for money and heard a pimp or drug dealer fighting with some girls across the street.

Inside, it's just a tiny little dive bar with a fabulous twist.

#1217

great detail mate, i never go beyond the iso 800, after seeing this, may is not bad idea after all...
Reply
I should have admitted in the description - I cheated

I used NeatImage to clean up the grain a little. The original grain wasn't that bad, but when I brought up the brightness and contrast a little, it became distracting. This place was horribly lit by one big pink neon sign, the "toy crane" in the front, and two large TVs, so it was quite a challenge to get clear shots.
Reply