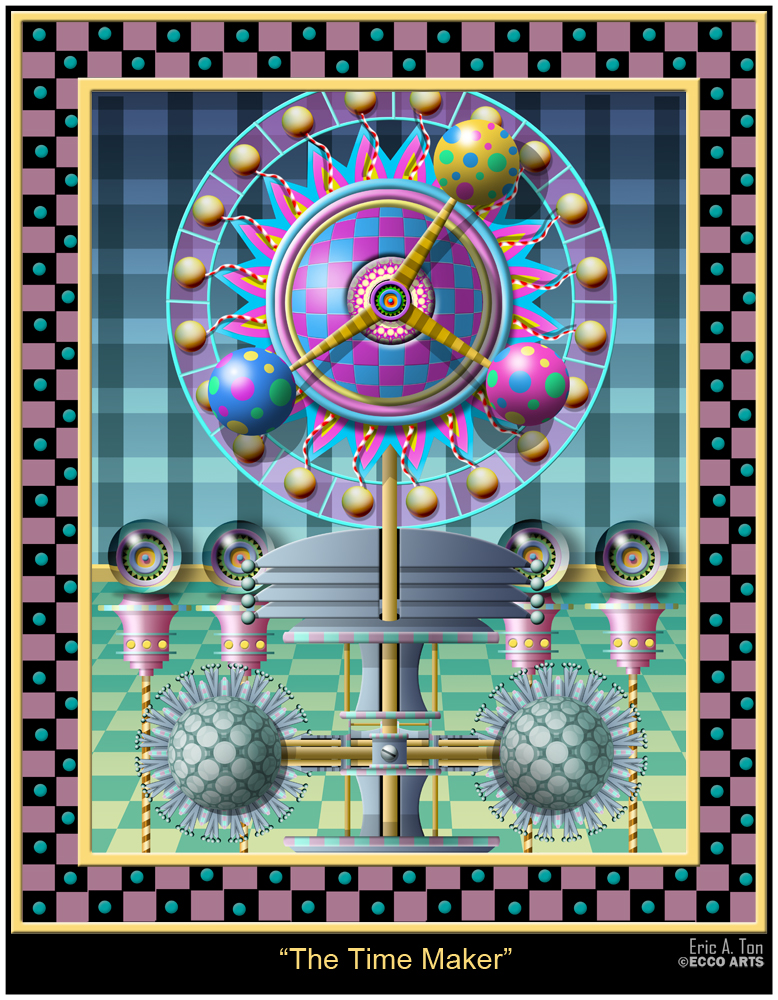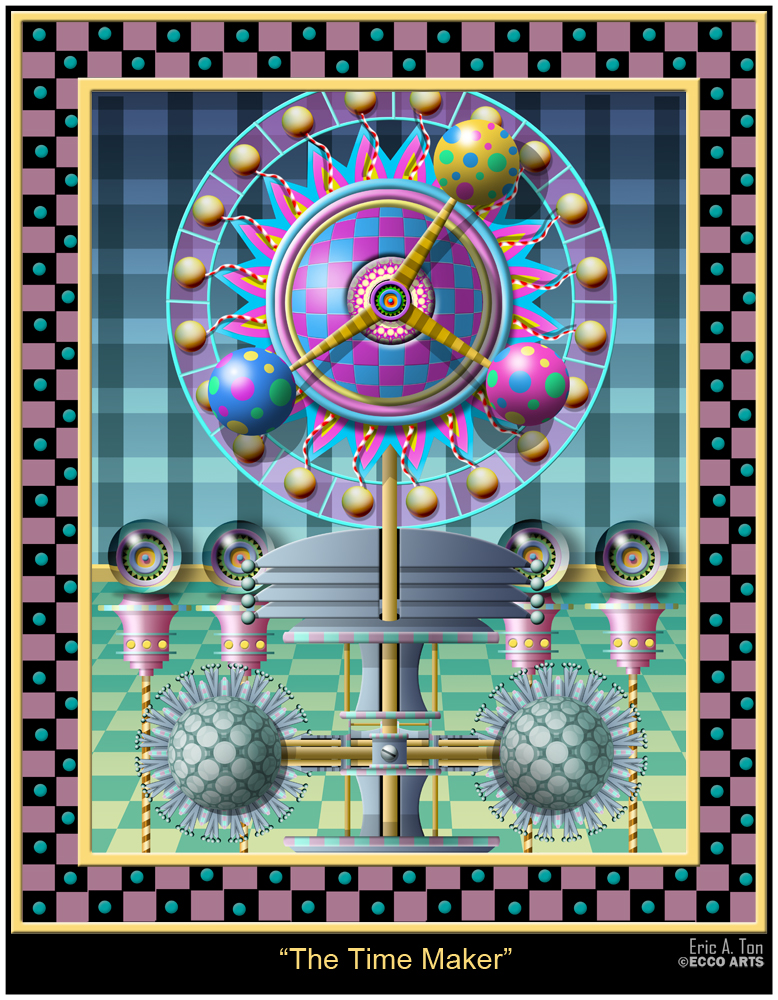 Watch
Photoshop, This piece was made in PScs5. I have been making these machine like images lately. They are kind of a cross between Art Deco and Steampunk.

Reply

Reply

Reply

Wow, this is cool! It looks like a very fun toy to play with; I kinda want to just spin those top spheres around and see what happens.

Reply

When I made it I was visualizing it moving and making sounds. I was actually making sounds as I made it the way a kid does when they draw.
Reply

I'd like another 12 years please. By then I will be able to get to know my G Grandchildren properly!

PS:- does it run off batteries or steam or .........

Reply

!2 years no problem, I will set the yellow ball back 4 spheres that should take care of that.
Reply

I likey, happy looking game I'd like to play.
Reply