Now, I'm just a normal teen-aged boy. Nothing TOO special. If you couldn't tell, I like Lucario.
As a producer of art and an inspired author, I have certain conditions in which my art and (mainly) writing can be used. Here are some personal changes I've made to the Copyrighted Content Agreement, to suit my needs better. It is important that you read the following conditions carefully, before using my productions in any personal way.
-You do not have the right to claim my work as your own.
-By submitting fan-art or fanfics of my writing or art, you agree to allowing me to feature that production in my writing and/or gallery.
-You are not permitted to commercially use my works unless you buy them.
-I promise not to claim fan-characters of my series as my own.
-I do require that you credit me, and link me to all works you produce containing any of my characters or settings.
~If the agreement is broken, you will be reported!
Please go to
ericthelucario.deviantart.com/…
for a piece of literature that I'm really proud of! But that's just the first part!
My current dA family!





= Big dA Bro!

= (Almost) Twin dA Bro!

= dA Ancestor!

= Shape-shifting Older dA Brother!

= dA BFF!

= dA Lucario Bro.

/

Thanks for the memories

Senpai

- Frienpai

- dA Sister

- PokéBro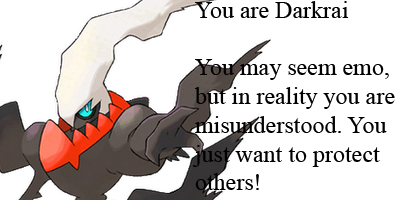 What Legendary Pokemon Are You?
Hosted By theOtaku.com:
Anime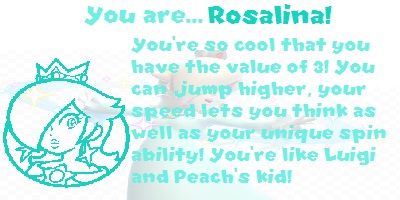 What Super Mario 3D World Character Suits You Best?
Hosted By theOtaku.com:
Anime
:thumb523181886:
:thumb523180790:
:thumb523181274:
:thumb523118264:
:thumb385105200:









Favourite Movies
I'm not a big movie person, but I like Tim Burton movies, and, of course, Pokemon movies.
Favourite TV Shows
Umm... I like the usual stuff kids like. Oh, yeah, I also like my MLP every now and then.
Favourite Bands / Musical Artists
I'm not into music much. I usually just listen to video game music.
Favourite Books
I like Geronimo Stilton, and Warriors, and such.
Favourite Writers
I'm a writer myself. But, I like Erin Hunter, and stuff...
Favourite Games
Well... Video games. Specifically Nintendo games.
Favourite Gaming Platform
That ones hard... There's so many.