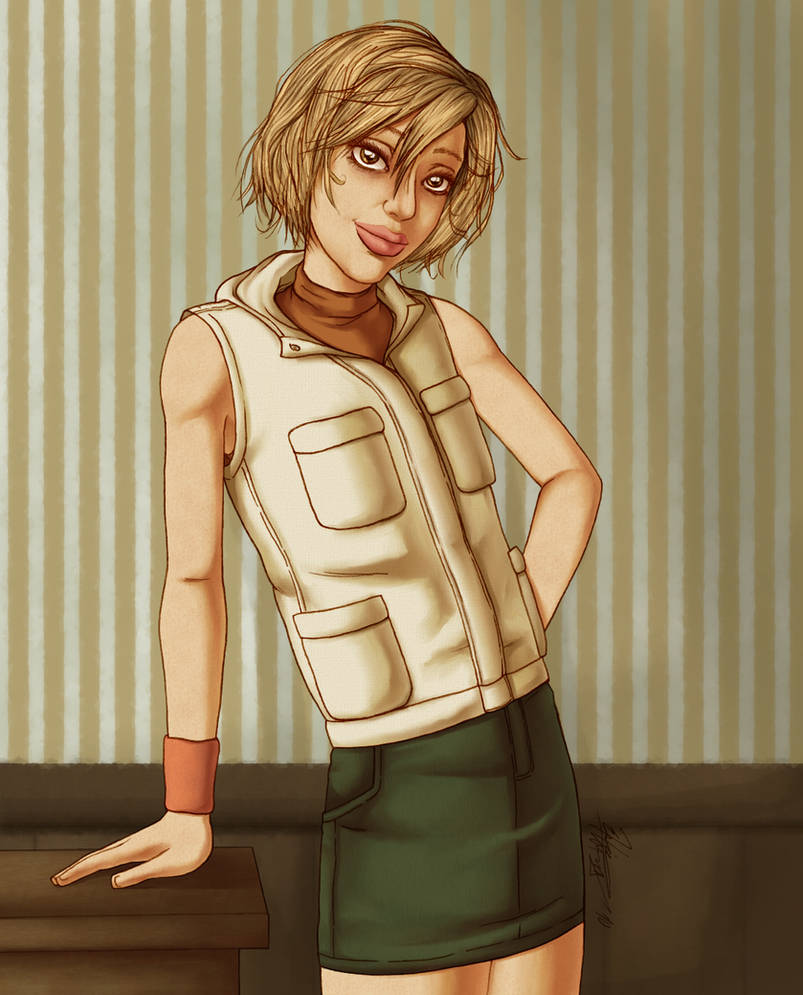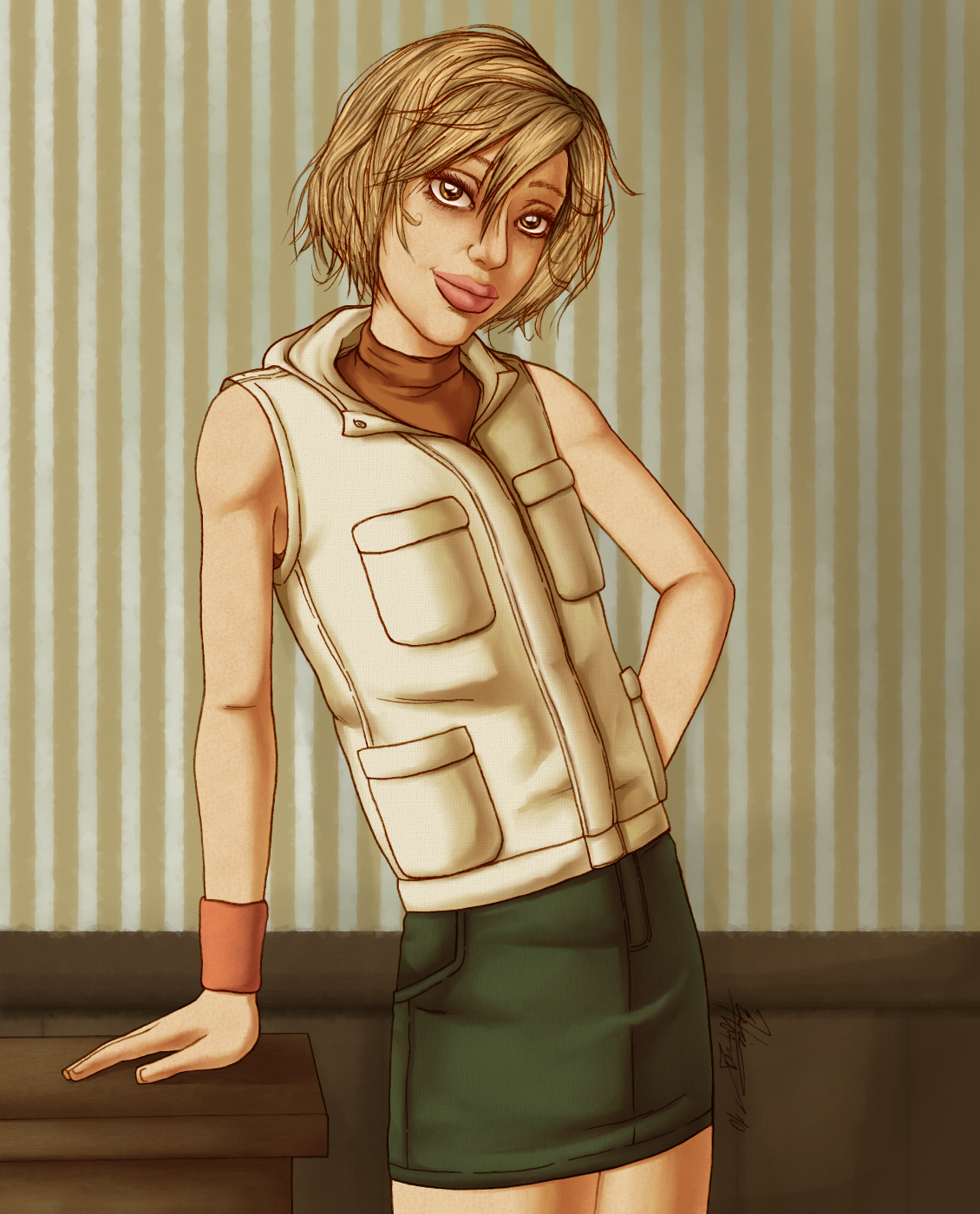 Watch
First fanart I've done in a while, first Silent Hill fanart I've ever done (unless you count that tiny James pixel art), and first clothed female I've drawn in FOREVER. I totally remembered why I hate drawing and colouring clothes. What a pain.
I chose to make this a "happier" kind of picture as opposed to gloomy or scary or whatever just for the sake of making it a little less common, given the subject matter. Silent Hill is already gloomy and stuff, so you don't necessarily need to see it again...
Same logic when I would take some fanart of a normally friendlier license and up the darkness factor or something.
I wasn't in a particular mood to draw, so this is pretty plain and lacking amibition. And I'm NEVER in the mood to do a background. This is supposed to be her apartment. I was originally going to lazy it up and just stretch a screenshot/rip from the game as the background, but I decided to suck it up and make everything myself. I wouldn't feel right to include someone else's stuff in this context.
I did this picture mainly to have something to colour, and have wanted to draw Heather for a while. Pretty much just to try out doing the skin texture, since the official art/renders of her have a notable look to her skin.
In the end, it really didn't come out any different from the skin texture I used to use as part of my regular style a few years ago (maybe I just didn't make it strong enough...but I wanted to keep it subtle so that it, and all other textures, were not an overwhelming presence in the picture). But I used to do that in Photoshop (which I don't have anymore), so this picture was still good for letting me learn how I'd go about doing the skin texture in GIMP now instead.
What I STILL haven't figured out is how to emulate my old Photoshop colouring style for hair in GIMP. I can't do it. FiretrUCK it.

I normally have some sort of coloured layer over the whole picture to give everything a slight, common hue to bring it all together or add a little mood lighting of sorts. I didn't include it in this picture though. I tried it out a bit but it was interfering with the original colours, which I was already satisfied with. So no point in changing it.
This is my first completed picture with a different style of eyes I've been trying out recently. You may notice they're more detailed than my previous eyes. I'm still trying to learn how to apply different shapes to them though, to accomodate my various original characters.
Normally when I draw my eyes a little large, it's not too much of an issue since I generally draw rather simplified anyway. So it just comes off as cartoony. But now that the eyes have gained more detail, yet retained a larger size, I found it a little unsettling. It doesn't quite match...but I have gotten over it and am overall happy with this picture.

Reply

I'm not sure what it is about this that I like so much... Maybe it's the new eyes or the lips or a combo of both, but I really dig this. Not familiar with Silent Hill stuff aside from hearing about it from other people, but still think this rocks.
Reply

I should really keep the eyes and lips in check better next time. In my intent to try something different, I almost made the eyes too big here (I already had to shrink one of the pupils on the computer) and overdid the lips a bit (at least in the context of this character). I'm happy you dig it though.
The fact that you can like it despite being unfamiliar with the source material is one of the most meaningful compliments I could get, because it shows that there isn't any bias in favour of it.

Reply

Reply

I like it, looks nice. Your lines are cool.

But I just think the butt area is a bit too plain ;~

And, that skin texture, you think you have a link or somehintg for it? I've been looking for some but had no success, and this one looks good xD
Reply

Thanks.
Actually, the texture is just a brush in GIMP. I don't know where I got it, but it's called "NagelSeries41.abr-016".
Reply

I still think the hair came out nicely, as did everything else.

Reply