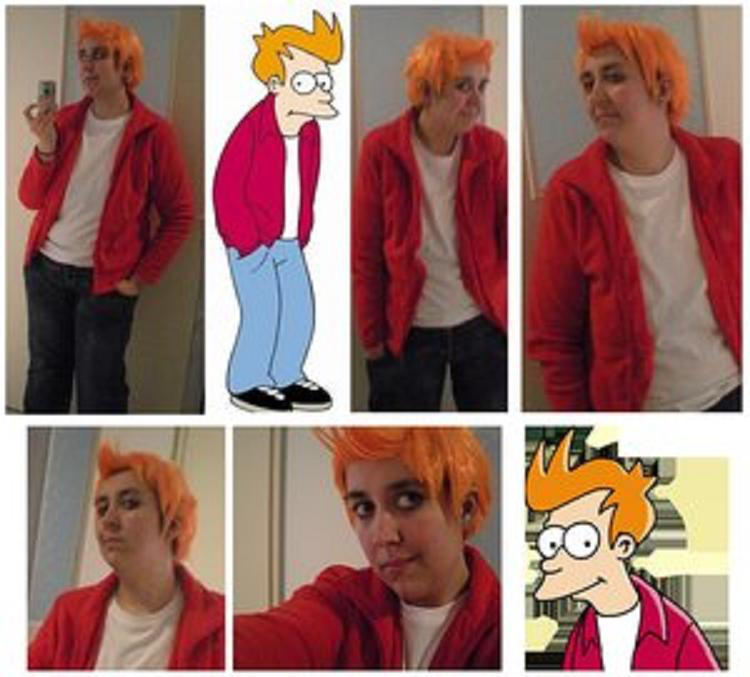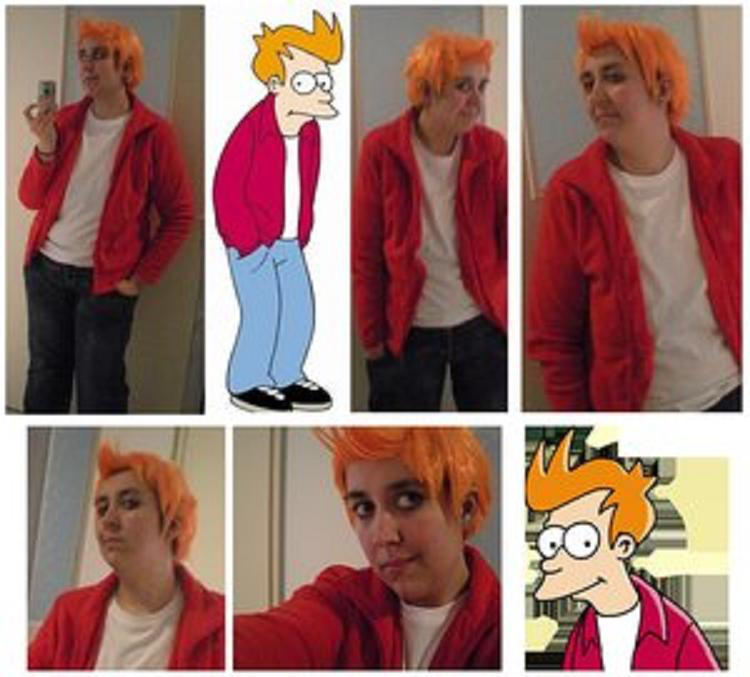 Watch
behind my cartman cosplays...this is by far my favourite costume!! i just love fry from futurama..he's so cute!!
i spend lots of afford for the wig..which means: i styled it by myself! it was the first wig i've ever styled xD i think it turned out ok!
we're planing on a futurama group sometime this or next year! this will be so much fun! it already was so much fun when i did the cosplay alone!!

question where did you find the jacket? I've been searching everywhere for it and can't find one as nice as yours!!! my boyfriend and I are dressing as Fry and Leela!! Please let me know :] Thankx -- GREAT WIG!!!!
Reply

thanks

i got it in a store called c&a, it's very famous in germany (it's one of the biggest store, found in mostly every city)...
it was only 9€ (like ~10$) and it's very comfy..so i bought it twice; for cartman and fry..
but i think c&a is a germany company only :/
Reply

It's a Dutch clothing store btw ;D.
Reply

hmm do they have a website? It's been such a mission lol -- i keep finding ones with black patches or hoods or just the wrong color -- and since it's halloween I don't want to go overboard and buy one that's like 50 and up. The most I'd probably spend is like $30.

Thankx for the reply as well!
Reply

may i ask what wig you used as a base for styling, and what tecnnique/product you used in styling it?

Reply

on this picture it's my old fry cosplay....and actually the wig is pretty bad...
i just bought a very cheap carnevals-wig in a local store...and cut and styled it by myself..which went pretty wrong, cause i have never done this before xD i cut it too short, so it didn't fit probably anymore!! luckily on the photo you can't see how bad the wig really went out..
BUT
here is my new fry cosplay with a much better new wig:
[link]
for this i bought a new, more expensive wig (on ebay, from a japanese wig-store)...and it was much smoother and a little longer! than a friend did the cutting and styling! she's like a professional in styling wigs xD but i can't explain how she exactly did it, sorry! all i know is that she used "got2be styling hairlack" (it's a gernan product; it's like very very strong hairspray, almost like clue)
Reply

I have no idea why you have no comments on this.

AWESOME wig. ;D
Loving all your cosplays, all very relevant to my interests :3
Reply

thank you

i had an older account before, there i had the same photos and some comments on it...but i delete all photos from there and uploaded it new! quess people were too lazy to write a comment again xD
Reply