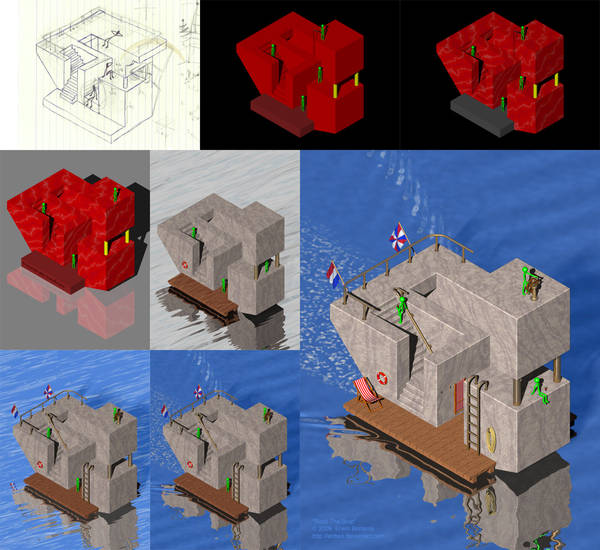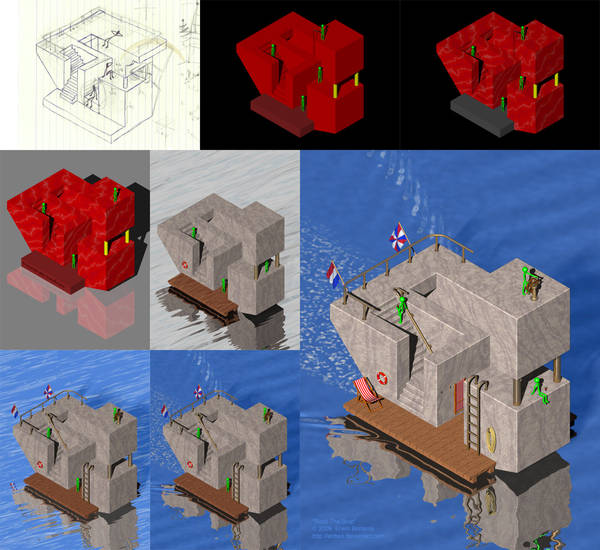 Watch
This shows the main phases in the evolution of my
Rock The Boat
deviation:


The first sketch


The basic object


Applied a texture that correctly matches up everywhere


Added a reflection


Let the reflection appear on a rippled surface


Casting shadow "inside" the water (using scattering)


Added a wake


The end result!



Plus few placement change of those people... I can notice that.
Reply

Yes, very annoying, they wouldn't stay put. That made it extra difficult to make this image.

Reply


Yes, very helpful.

I know it's going to be quite a steep learning exp, as I didn't get far with Bryce or Maya. But perseverance & dedication to the task, egged on by the immaculate vision

of my end goal will be the tools of success.
I guess I'll have to disconnect myself from the thralls of my obsession with Apophysis before that happens, easier said than done


Thanks for posting this here. I'm a great believer in these kinds of instructive mini-tuts. I'm sure many will benefit.

Reply

No problem. I hope it will be of help to you, as well as maybe others.
Perseverance, dedication and immaculate vision should be more than you need, really, so as long as you can drag yourself away from Apophysis you should be okay

Reply


...ah...there's the rub....never had an obsession before....I believe in China they send you to IT addict bootcamp to get people away from computer obsessions....Apophysis really gets my endorphins going...

Reply