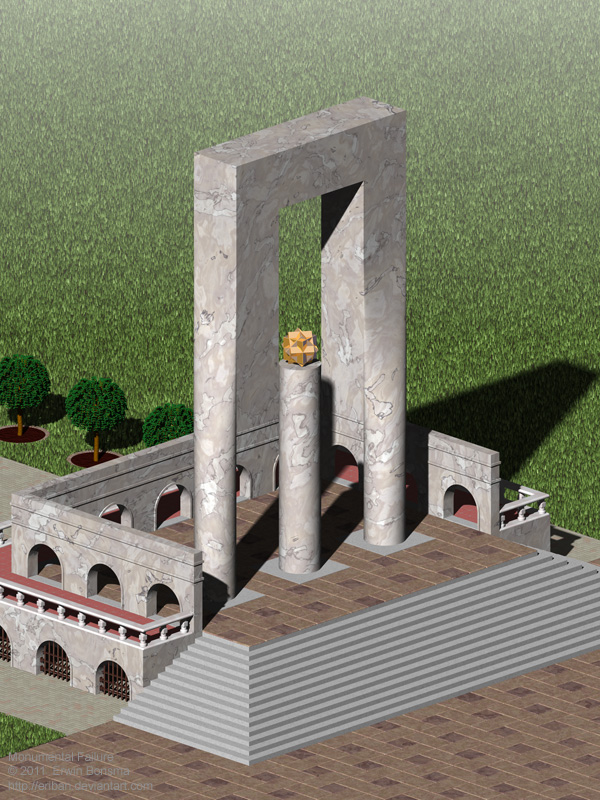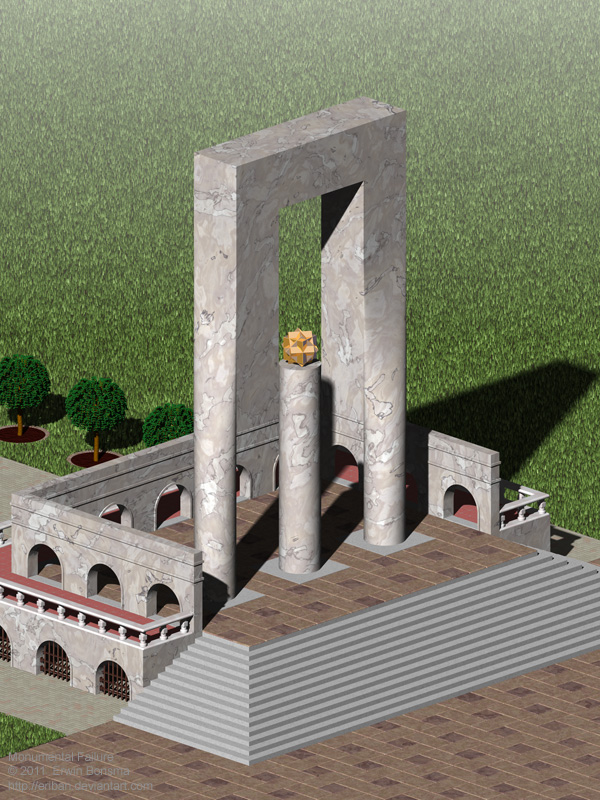 Watch
Another classic impossible object that I could not resist trying to render.
Technical Details and Credits
This image has been rendered using the POVRay raytracer. No post-processing has taken place on the image to make the illusion work; this is the 3D scene as it is rendered by the raytracer.
The grass texture is based on one provided by Rune S. Johansen
[link]
This image has been updated in response to useful comments from folks at the povray.binaries.images newsgroup
[link]
An older version of this scene can be found here
[link]

<font><font>Muy bueno work! congrats!</font></font>
Reply

I always thought this illusion only worked as a lineart. You've proven me wrong. Clever use of the background, there.
Reply
*didnt notice it at first*
wow lolwut?!
cool!
Reply

I like the way you occasionally toss in elements from Escher prints. In this one the intersecting cubes that are to be found atop the left tower of "Water Fall".
Reply

Well spotted again. I felt I should place something on top of the central pillar, and after a bit of thought, this subtle tribute seemed appropriate and I think it also looks okay.
Reply

Reply

thanks

P.S. The above emoticon appears to headbang in response to your avatar. It still has a lot to learn though wrt intensity, technique and rhythm...
Reply

Decided to dump the water, then? It was a bit too bright-blue.
Reply

Yes, in retrospect it was indeed too blue and the resulting image too colourful. Another POV-Ray user suggested to use a simpler fade-out effect and I am happy he did, as I prefer this version.
Reply