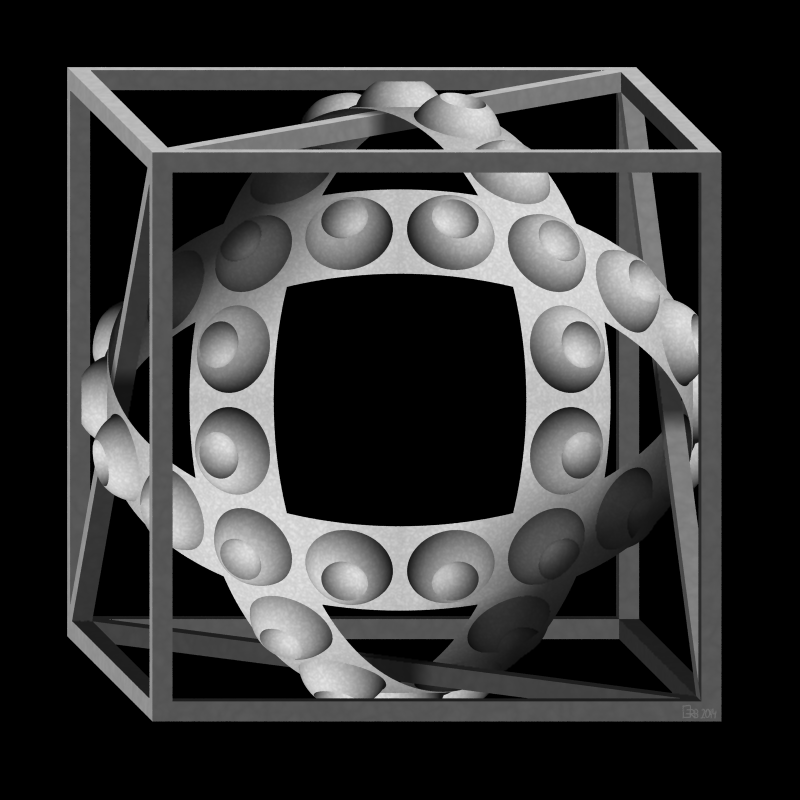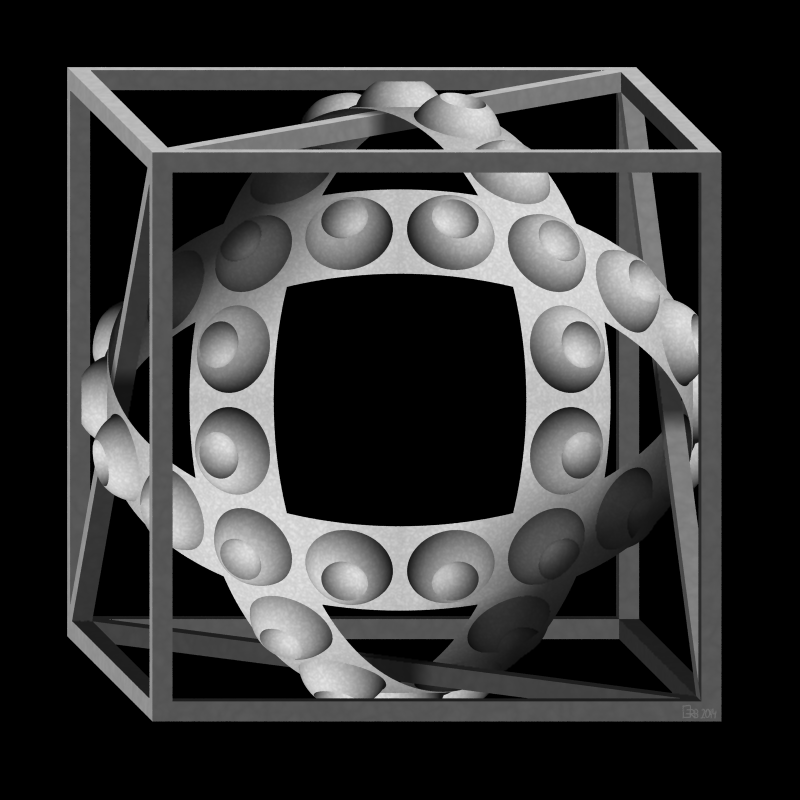 Watch
This is a 3D reproduction of M.C. Escher's print "Cube with magic ribbons". This print is significant for being Escher's first drawing featuring an impossible object [
wikipedia
]. It's quite amazing what Escher managed to do without having the opportunity to use 3D modeling software.
Technical Details
This image has been rendered using the POVRay raytracer. No post-processing has taken place on the image to make the illusion work; this is the 3D scene as it is rendered by the raytracer.



Reply

Excellent work , I agree with you, what matters is not how it was done, what matters is the final result and the effect produced.
Congratulations for this great work!
Reply

Woah! This is so amazing!! How do you even do that?
Reply