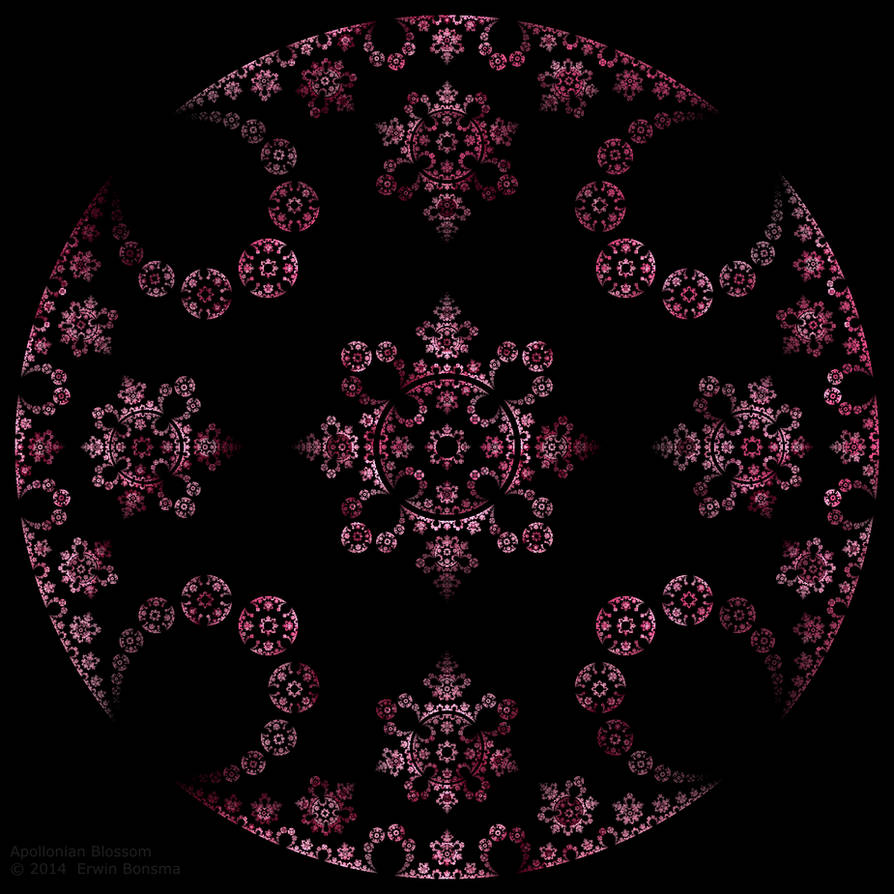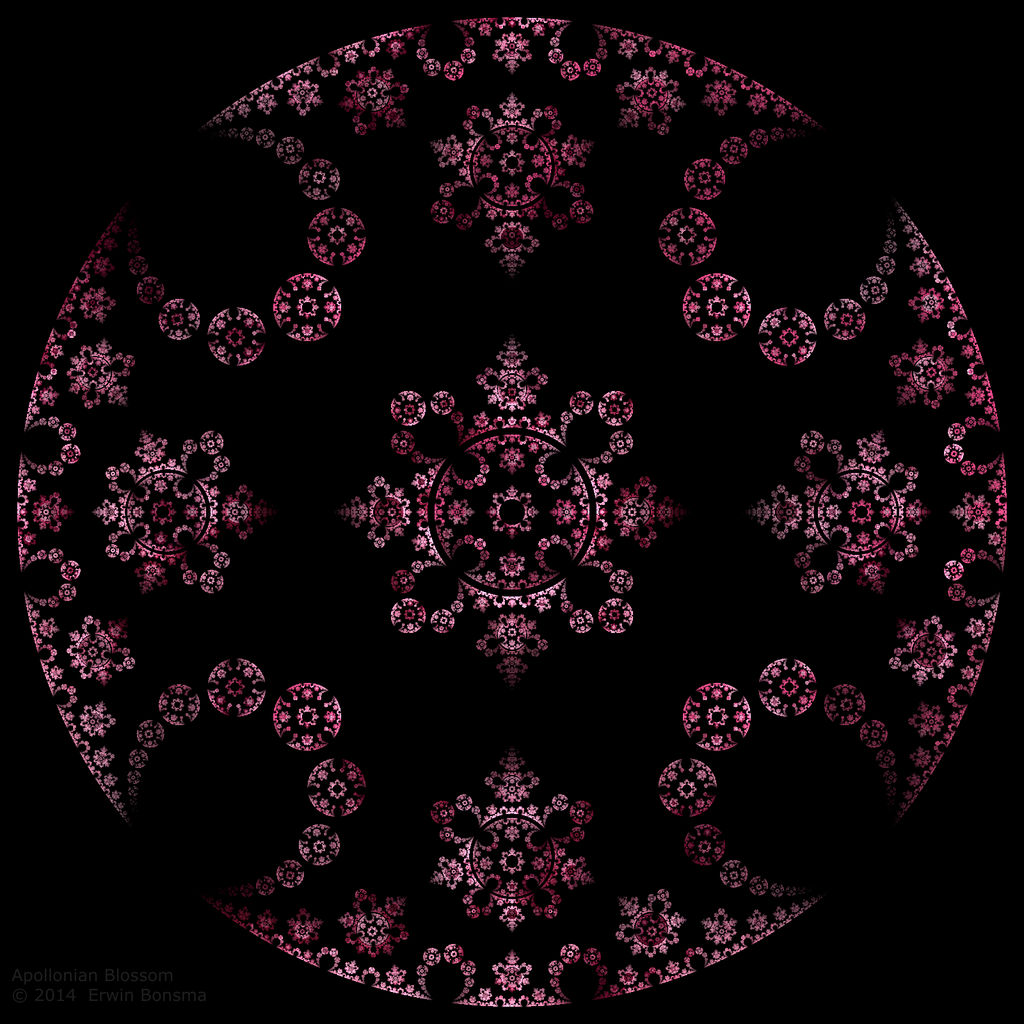 Watch
My second fractal created using Apophysis. For now I am still focussing on learning the basics, including the underlying maths.
Details
This fractal is based on the
Apollonian Gasket
, which can be
generated via an IFS
where the key mechanism is
circle inversion
. This inversion can be reproduced in Apophysis using the spherical variation. This fractal is a pimped version of the basic gasket. It fills some of the empty areas with further copies of the fractal.
Exercise for insomniacs
Count the number of circles.
See also
I created an
animation
that shows how the fractal is constructed from the Apollonian Gasket.

Simple but lovely! Pure Apo! Impressive for a second render too!
Reply

Thanks. I still have much to learn in Apophysis, but I was pleased with the outcome of this experiment. The nice thing about fractals is that even basic ones can show a lot of interesting details.
Reply

Very welcome! And yes, they are an infinite source of wonder; very addictive too! Hope to see more of your explorations!
Reply