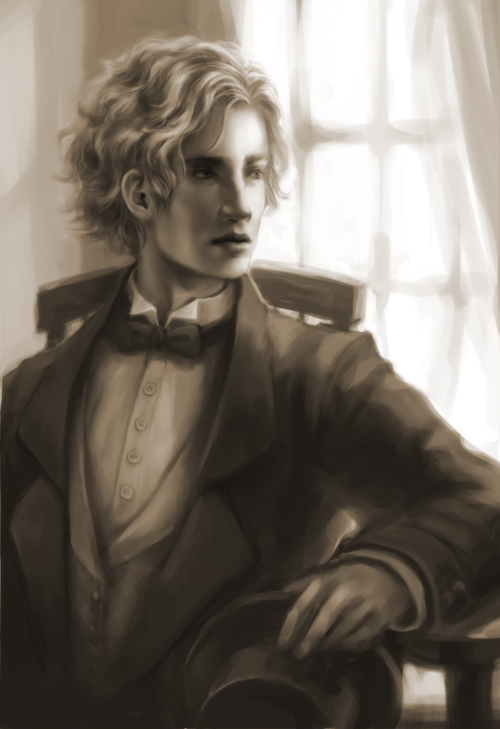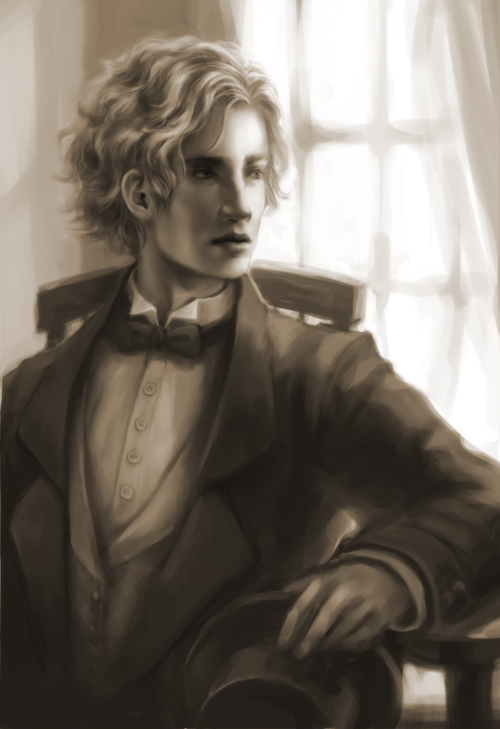 Watch
Dorian Gray, for the third time.

I actually did this a while ago and left it, intending to add color one day. But it was too late... and I couldn't get the colors to work. But black and white's okay, I guess.

But yeah, I decided to post it because I keep getting messages about people commenting on/faving my old dorian drawings, which is ridiculous because they're terrible. So here's a new one. It's not really finished, but I don't think I'll keep working on it.

Still doesn't look like Dorian to me, but one day, I'll get him right...