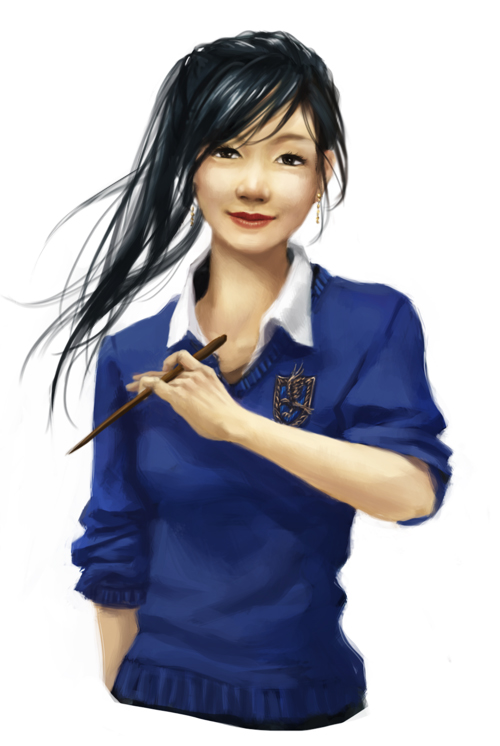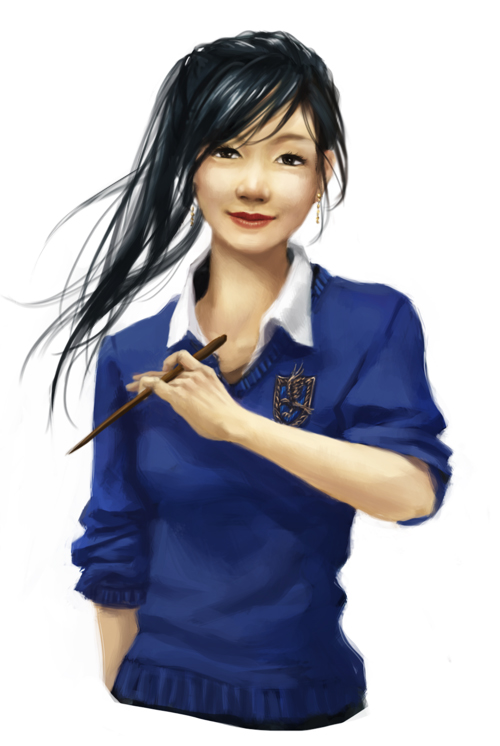 So I'm Asian, and I read a lot of books as a kid--a lot of fantasy books, in particular. None of them ever had any Asians in the story... unless you count the evil guys of strangely narrow-eyed-ethnicity. But then came Cho Chang. She was pretty and smart and athletic and HOLY CRAP HARRY POTTER EVEN HAD A CRUSH ON HER OMGOMG!!!!!!! Cho had all the potential to be every Asian girl's hero...
...but then she was lame. So thanks Rowling. Thanks for making the only Asian girl in books a weak crybaby and giving Harry to Ginny instead. I MEAN COME ON THERE ARE ENOUGH REDHEADS IN THE STORY JUST GIVE THE ASIAN A BREAK!!!

So here's a tribute to the girl that ALMOST gave us a proud place in the story of the generation. Almost.