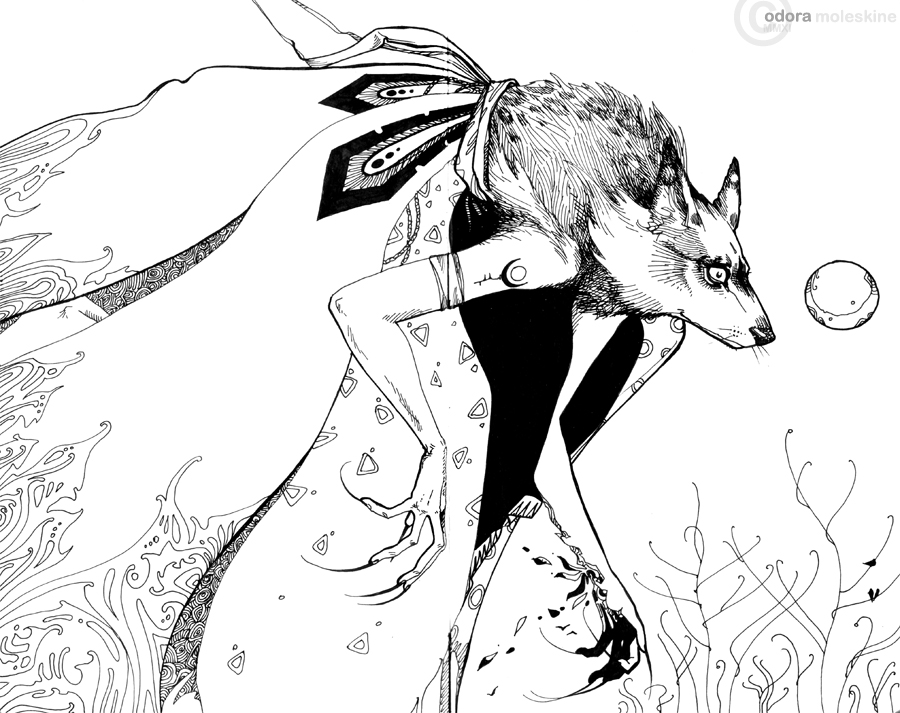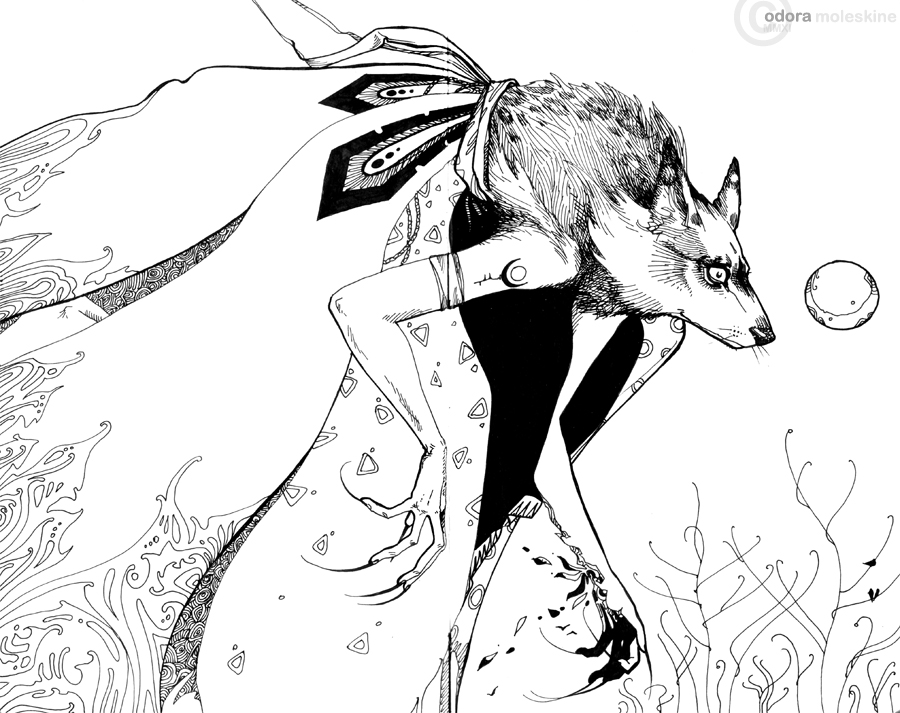 As I've already told you, nowadays I live kinda... permanently hugging my Moleskine sketchbooks (so you can actually see the slight disturbance in the centre of the image: it's a drawing in a A5 sketchbook, two pages used). So this one was drawn at one of my evenings at my job. I started this, as my picture of Ragnarök (you know, that wolf-eating-the-moon stuff), but then decided against it.

My wolf isn't some mighty Fenrir. She's la loba, a she-wolf, who is just a bit supernatural and really, really curious. She won't eat the moon. She just... observes, like a kid, born yesterday.

This one is weird again, I know. But mind this: I have too much work to do and too little time to sleep. My constant nightmares are weirder. And I do need to release some demons out of my own thoughts.

Good point is that my demons are mostly kind, though...