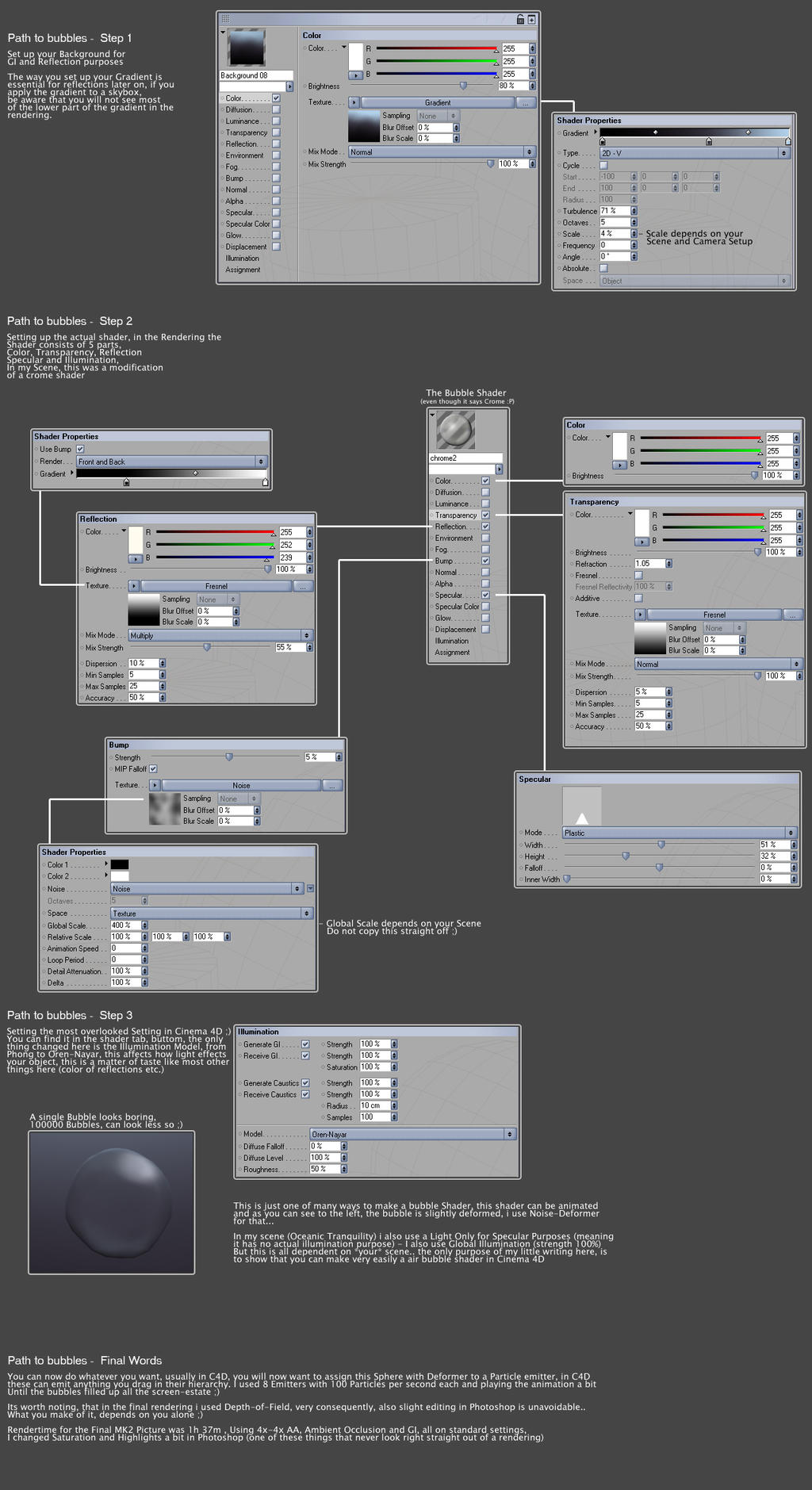 Watch
Download for Full-view
This is the process i used to create the air-bubble shader and the background in my Oceanic Tranquility Rendering
[link]
It is a VERY basic Shader Tutorial, nothing fancy, yet there seems to be a serious lack of underwater renderings with air bubbles, and i was bored enough to write all this...
You can rip or reuse this as you want, you are not allowed to sell this Tutorial itself (now that should be the only obvious one .p)
Have fun

fantastic...i need to brush up my skills anyway...!
Reply

Much appreciated! Now I'm off to make some bubbles!

Reply

Theres never enough bubbles!

(this also looks cool with metaballs) but i didnt want to use them
Reply

I can't wait to try this out! I'm thinking something deep, spooky and sea monstery...
Reply


Just get yourself a nice coffee, you may have seen it, but transparency and reflection on 10% and 5% diffusion will kill your rendertime ;/
Anyway, it its a simple shader and a simple scene,
It would definitly look way cooler when you do a real scene, with a monster, spooky lightning and more details, plants and such
Yeah well, main point is to have fun

Reply