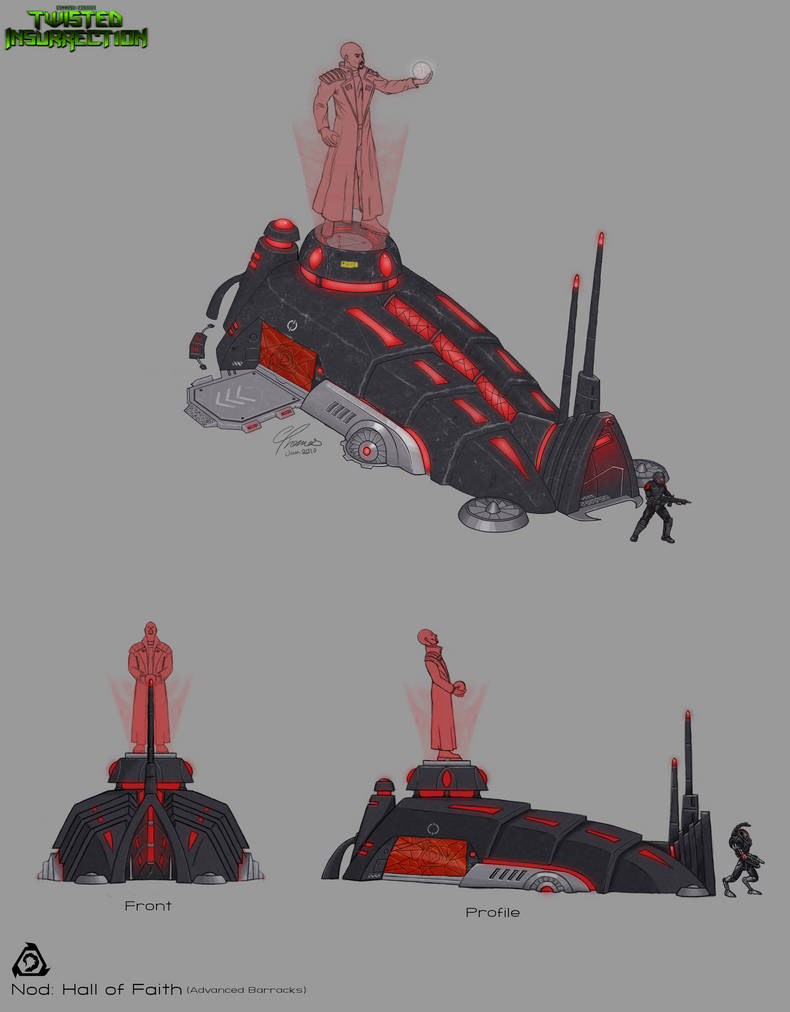 Watch
Here is one of my concepts for the mod Twisted Insurrection.
The Hall of Faith is The Brotherhoods advanced barracks, In addition to operating as a standard barracks it grants Nod access to their feared cyborg infantry.
The section beneath the hologram of Kane is a shrine where troubled followers go to seek spiritual advice. Little do these troubled souls know that if their loyalty is suspect they are dragged off to the cyborg conversion labs where they are turned into the faithful.
Links:
www.facebook.com/TwistedInsurr…
www.twistedinsurrection.net/
www.moddb.com/mods/twisted-ins…
www.ppmsite.com/forum/index.ph…
Command & Conquer, Cyborg, Kane, The Brotherhood of Nod (c) EA
Hall of Faith and its design (c) ErastusMercy