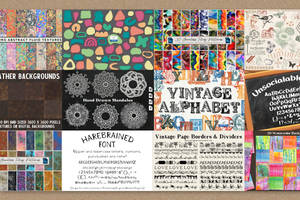 HG Designs Subscriber Area
Lots of high resolution goodies for graphic design including textures, photoshop brushes, seamless patterns and more.
---

155K
Views
1
Collected Privately
Description
Update (18-01-2015): i tried to update the file with a .zip including the brushes in a .png format, but the page wont let me change the file type, so if you want the brushes in this format go to this link (Imgur):
.png brush pack
This is my first brushes pack for photoshop, i liked a lot the "Sketchy Carthography Brushes" by StarRaven, and i wanted to create my own brush pack with a similar style.
- There's no cost on using them in any way (free or commercial), but please add my name into the credits section of your project/map.
- If possible, add a link here to see what you have made with my brushes!
I hope you enjoy this pack!
This is my first map using this brush pack:
Oreen
If you want to see the StarRaven brushes, go here:
Sketchy Cartography Brushes
Additionally (and totally up to you), you can make a donation using this link: www.paypal.me/IPortilla