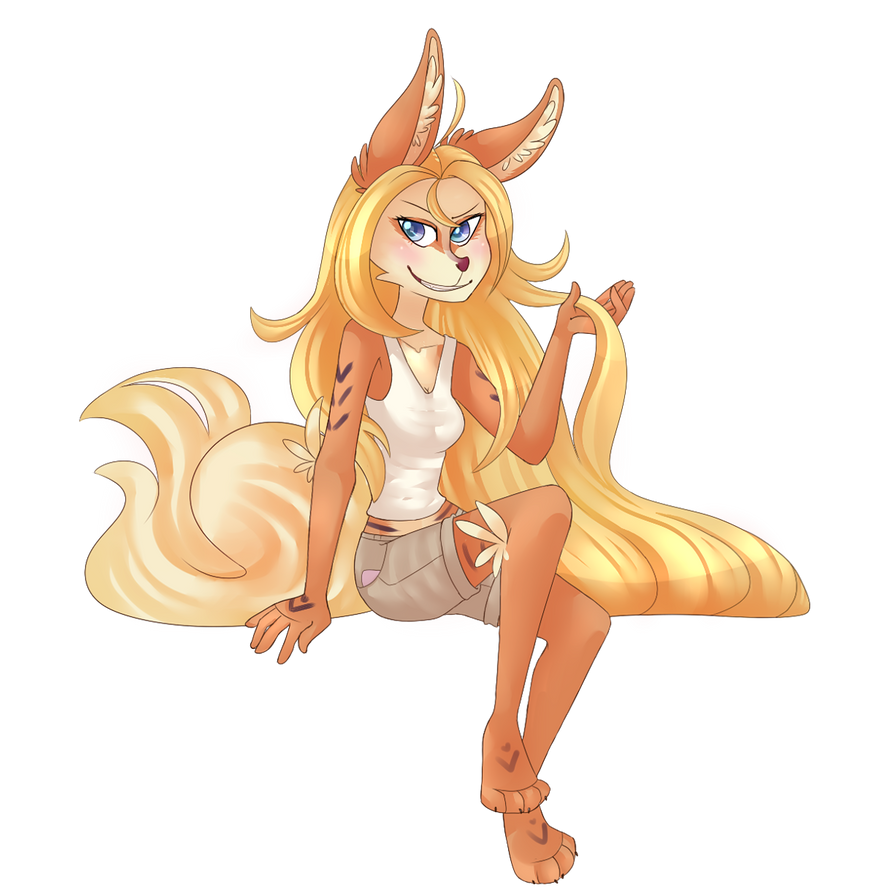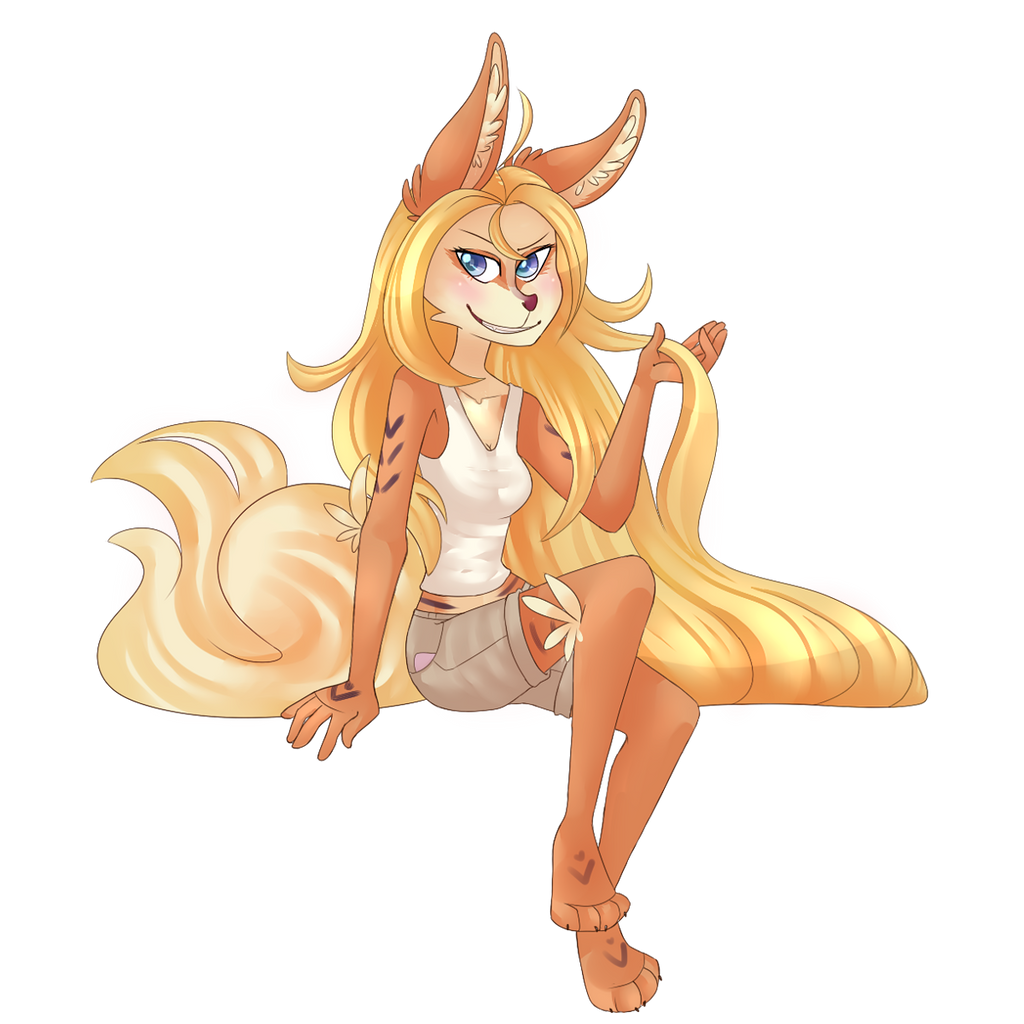 Watch

Reply

Aasjhfskajhsd...!! You totally don't give yourself enough credit, 'cause you didn't mess her up in the slightest...!! *A* She looks amazing! Lookit all that fancy long hair!! And that tail!! Gahh, she's one big ball of fluffy and fur I tell you! I'm always adored the way you color and shade things - and this is no exception. *w* She looks so shiny and sleek! <333 Oh my word, and those frickin' hands and feet...TEACH ME YOUR SECRETS!! I can never seem to do hands/feet/paws right at all. OTL Everything about this just looks amazing! ;A;

If I could marry this picture of Sade, I would. :I I've never seen someone draw her so fantabulously!! <3333 Thank you so much, Cy!! ;w; *leaps on*
Reply

What are you saying, I can see all the mistakes

the eyes look goofy and the pinky finger is way too big and the shading lacks saturation and the pose shkdahf
But I am SO glad you like it, I always get very nervous when drawing art for other people >.>
hnnnn you`re making me blush

T
hank you for all the kind words!
I swear I have no secrets ;A; just look up tons and tons of tutorials, keep on drawing and it`ll come naturally uvu I had the same problem a few weeks ago and I`m
definitely
still no expert, ahah.
*carries you into the sunset*
Reply

*smacks* IT'S ALL LIES!! ALL I SEE IS BEAUTIFUL-NESS...!! ;A; *sobs* It's such a gorgeous picture of my little Sadie... *grabby hands*
Pshh, don't be nervous!! The way you draw is fantastic - and I've always admired the way you colored things! <333
Heehee, you're welcome, silly!!

I'm so excited that you actually drew her for me! I'm so flattered you'd bother! ;w; I can't thank you enough~! <33 Gahh, tutorials...! Genius...why I haven't I looked them up before?! XDD *shot*
Heehee~! <3 *is carried off into the sunset* *w*
Reply

ohhh man, once again, you have no idea how happy it makes me that you like it so much ;u;
Oh ffff stop with all those sweet words, I`m red as a tomato here

It was really no problem, didn`t even take that long uvu
Ahhh I`m not really helping here, am I? >.> I just forced myself to stop drawing paws and instead draw hands, no matter how bad they looked. That`s honestly the best tip I have for you ;u;
Reply

Aww, you're so welcome you silly nugget!! <333 Heehee, mission accomplished though - FEEL ALL THE LOVE!! <333 *flings self at* XD

Pshh, I don't know how that didn't take you forever - 'cause it would've taken me days. Days and days and days. OTL It's so gorgeous. ;w; Eep...I'mma try that...I'll just force myself to do it until I get better at it. >:C I'LL DO IT!! *shotshotshot*
Reply