Whether you know Sophie Thouvenin as
prismes
or as
prismopola
, you are familiar with her unique vision. If, when browsing, you discover one of her pieces, you will instantly recognize it to be hers, and for this to be true is a real accomplishment for a photographer indeed. Though born in Switzerland, Sophie Thouvenin was raised in Strasbourg in eastern France. She has been living in Paris for three years now. We are all fortunate that, at the age of sixteen, her father gave her his camera, for, although she studied psychology, business, and art history, she decided to concentrate on photography.
She speaks passionately about her love of macro and Polaroid photography! Her favorite tools of the trade are her Nikon D80 with her macro lens (105mm for macro and 50mm 1.4 for portrait). Her other camera of choice is her Polaroid SX-70 used with Time-Zero. She bills herself as a Time-Zero lover forever and mourns its discontinuation. While affinity for certain types of photography is apparent in her work, she says that, now, she is interested in everything and doesn't limit herself to certain genres.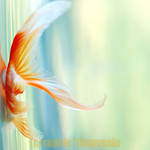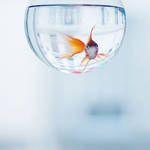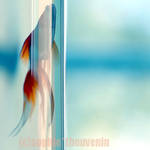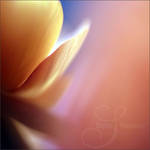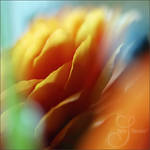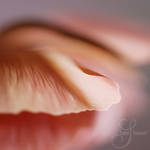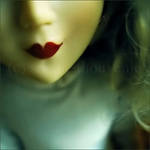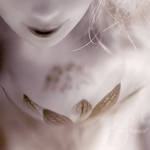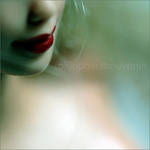 It's clear from her responses that Thouvenin's experience on deviantART has been a valuable one for her both artistically and socially, because, when I asked her who were some of the important deviants to her, she didn't hesitate to produce quite an extensive list (so many that she mentioned she was sure she was forgetting some). Here are the deviants she listed:































i n t e r v i e wAs an artist, did you begin as a photographer?
Yes, even though I did draw a lot when I was a youngster. When I was sixteen, my father gave me is camera, and I found that it was easier and faster with photography to make images that I liked.
How important to your livelihood is your photography?
Essential: I live off my photography.

For how many years have you been doing photography, and how would you describe your evolution as a photographer?
I started taking photos around the age of 16, but I have only been practicing seriously for the last 10 years, beginning with the time that I got my first macro lens. Prior to that, I liked architectural photography... details, windows, doors, decorations, etc. Then, I felt the need to get closer and closer to my subjects, to emphasize all the details that surrounded me, and to pay tribute to to the world of plants. When I first used a macro lens, I had a revelation and experienced success on my first attempt. I had found my path, and I then went on to explore all possible genres via macro-photography: plants, flowers, subjects of all sorts, feathers, fabrics, and lace. I saw everything around me as a potential subject. Parts of subjects for the purposes of abstractions, often. What I loved to do right away was play with shallow depth of field. Ten years ago, macro-photography was practiced in a very descriptive manner: flowers were displayed in a quasi-scientific fashion. But I knew that only much later. My desire was different: what I saw in a flower was its color and details, and I composed my images with only those things in mind. This way of photographing results in parts that are blurry and other parts which are crisp. It is blurring which give softness and poetry to anything. Once I arrived in Paris, I also made many portraits. It's a genre that grows closer and closer to my heart.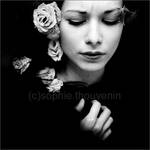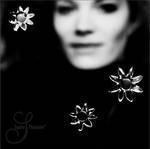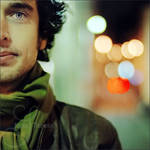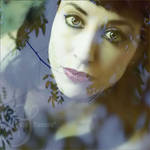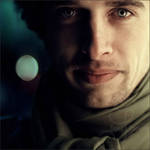 You've shared about your experience as a macro-photographer... Now tell us about your passion for Polaroid photography.
I made my first Polaroid on July 11, 2005. When Kea,

kea-etc

, first showed me his SX-70, it was love at first sight! A few weeks later, I found one on eBay. Since then, it has been one of my favorite possessions. I like to hold it, I like the sounds it makes, and I love the photos I get with it. For me, Polaroid brings back the best of the things in life that have fallen into disuse. Everything seems more fragile in Polaroid. Nostalgia, simplicity of things. That's without evening mentioning the famous blue of the Time-Zero that we love so much! All this makes me think about how you don't photograph in the same way or for the same reasons with a Polaroid or with a more sophisticated, digital camera. The act of photographing is not the same. With the digital camera, you experiment, work, try to impart things precisely. With the Polaroid, you try to describe the soul of things, without tricks, without special effects... life such as it is, and nothing other.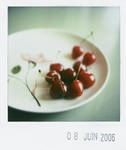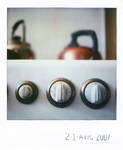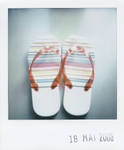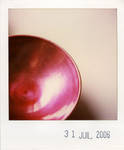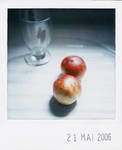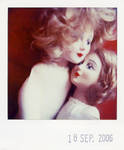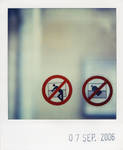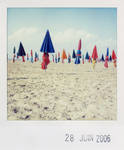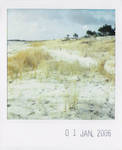 What does photography mean to you? What is its most important aspect, which makes you want to go out and shoot? What is center to your creative experience?
For me, photography is a means of expression, a friend, a bandage, a taskmaster, a time machine. What makes me go out with my camera? The beautiful light, of course. My creative energy... I don't know too much from where it comes. But the desire to share is an essential motivator.
How would you describe your work? Compare or contrast it with how others see your work?
What a difficult question! Someone once told me what characterized my work was the softness that emerged from it... It would seem that there is commonality between how I take macro shots and how I take portraits. My vision, however, on what I do is very.... "fuzzy". I do not have retreat, I am immersed too much in what I make to be able to speak about it intelligently! All I can say about my work is that it brings me pleasure, and maybe that's the most important thing when you practice any art.
Describe some of the important influences and inspirations that have helped shape your vision, whether they be cinema, photography, general art, literature, people, etc.
What influenced me in the first place was childhood: my way of looking at the world when I was a child. That is what I still try to communicate. I'll speak here first of macro. Before having my macro lens, I didn't know it even existed, and I wasn't part of a photography community. With portraiture, it was different. Because of the Internet and forums like ALT photos, I wanted to try my hand at this genre. Broadly speaking, music and cinema (films such as "Blade Runner" and the works of Jeunet, for example) also inspire me.
Who are some of your favorite photographers?
I am fortunate to admire some of my real life friends such as, Kea Nop, Laurent Orseau, Hervé Baudat, Ernesto Timor, Ramez el Said, Didi, Jean-Sébastien Monzani, Geoffroy deMarquet, Cyril Berthault Jacquier, and others still. I never tire of following their works even after all the years now.
Who are some of your favorite general artists?
I have very specific interests in the work of illustrators such as Anne-Julie Aubrey, de Cali, Rebecca Dautremer, Darrenn Hopes. Then... painters such as Renoir, Monet, Caillebotte, Turner, Rothko, etc... I also admire creators of comics like Moebius, Philippe Druillet, Benoit Peeters et François Schuiten, Loisel etc...
The interview responses I've received from the artists who have chosen to participate in this series have been elucidating and informative. Sophie Thouvenin's responses were no different in this regard. What was different was that she read the questions in English and responded in French, while I read the responses in French and translated them into English for the interview. I have done my best to convey her passion for photography and her poetic sensibility despite the differences in the essence of our respective languages.

"All I can say about my work is that it brings me pleasure, and maybe that's the most important thing when you practice any art."
I feel the same