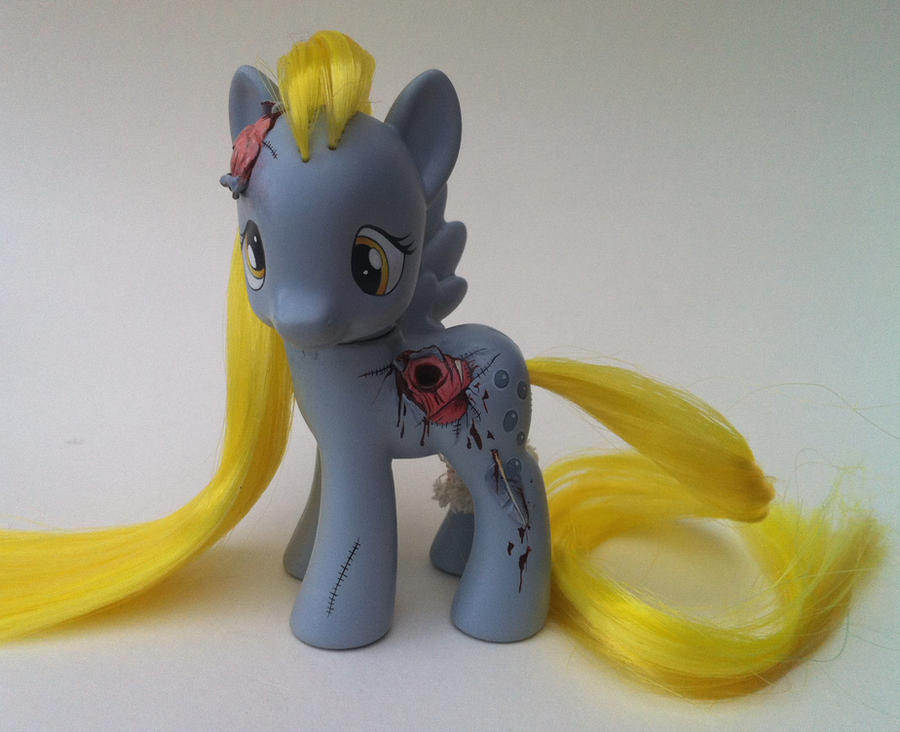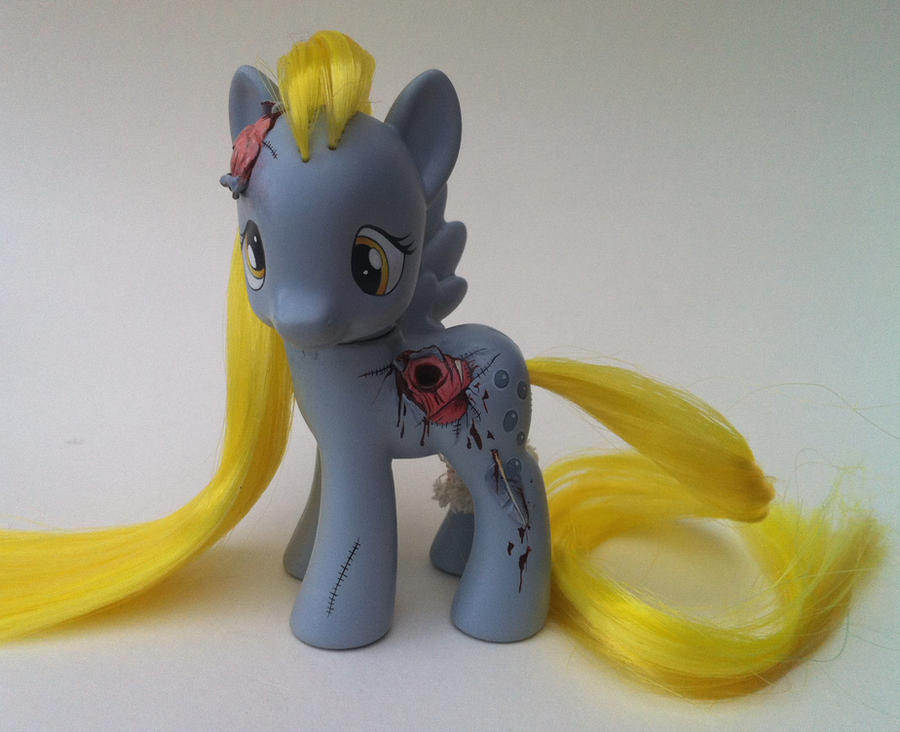 Watch
An original My Little Pony base was stripped of all stock paint and factory hair to create this pony. Pony features;
Hand painted symbol, wounds and eyes using artist acrylics (no transfers were used to create this pony).
Full body repaint
Hand sculpted wounds; Poor Derpy has had her wing ripped from her body and all that remains is a lone wing feather, her back leg is wounded (and been bandaged by Dr Whooves), her brain is exposed (hence the 'derpy' expression).
Head still turns
Re-rooted by hand with nylon hair.
Original one of a kind (OOAK) design which will not be repeated.

Awww, poor Derpy! She doesn't want to be a zombie, she just wants to eat muffins!
Reply

Have you ever painted the tiny Pony Ville ponys? They are easy to do cos you don't have to re-root the hair. Love it!
Reply

I think it's great that Derpy is being made to look pretty in her wounds, since her accident tendency and imperfection is her be-all-and(in this case)end-all ! Perfect- I love her brain 'rosette'.
Reply