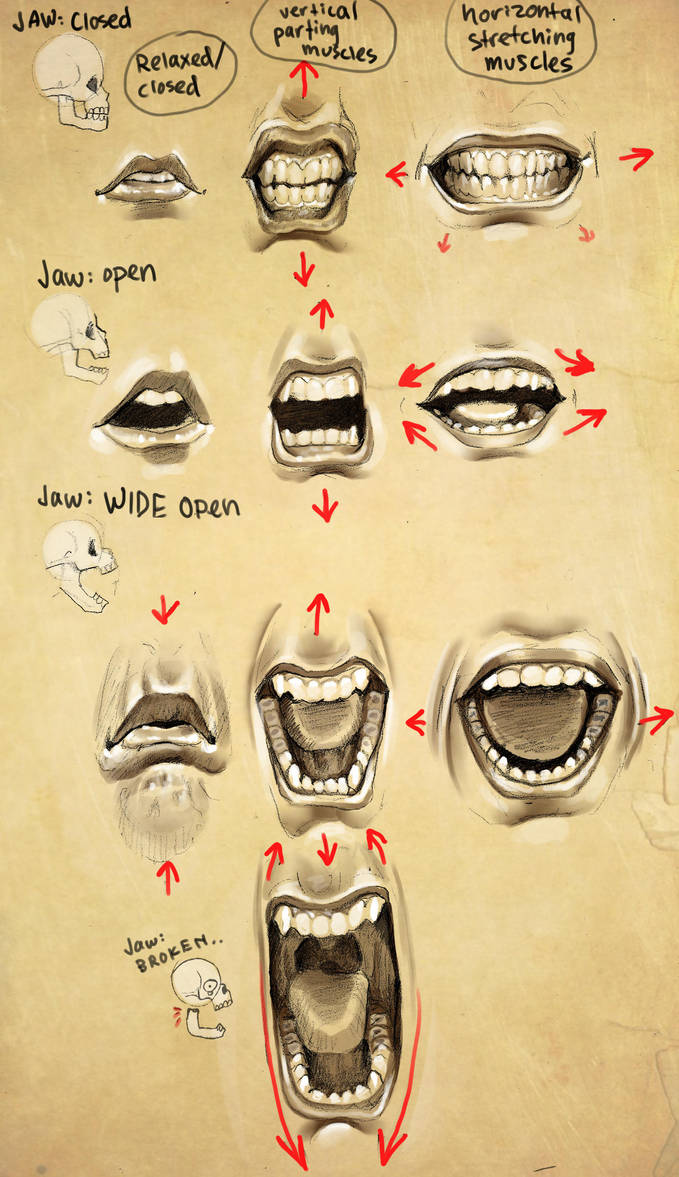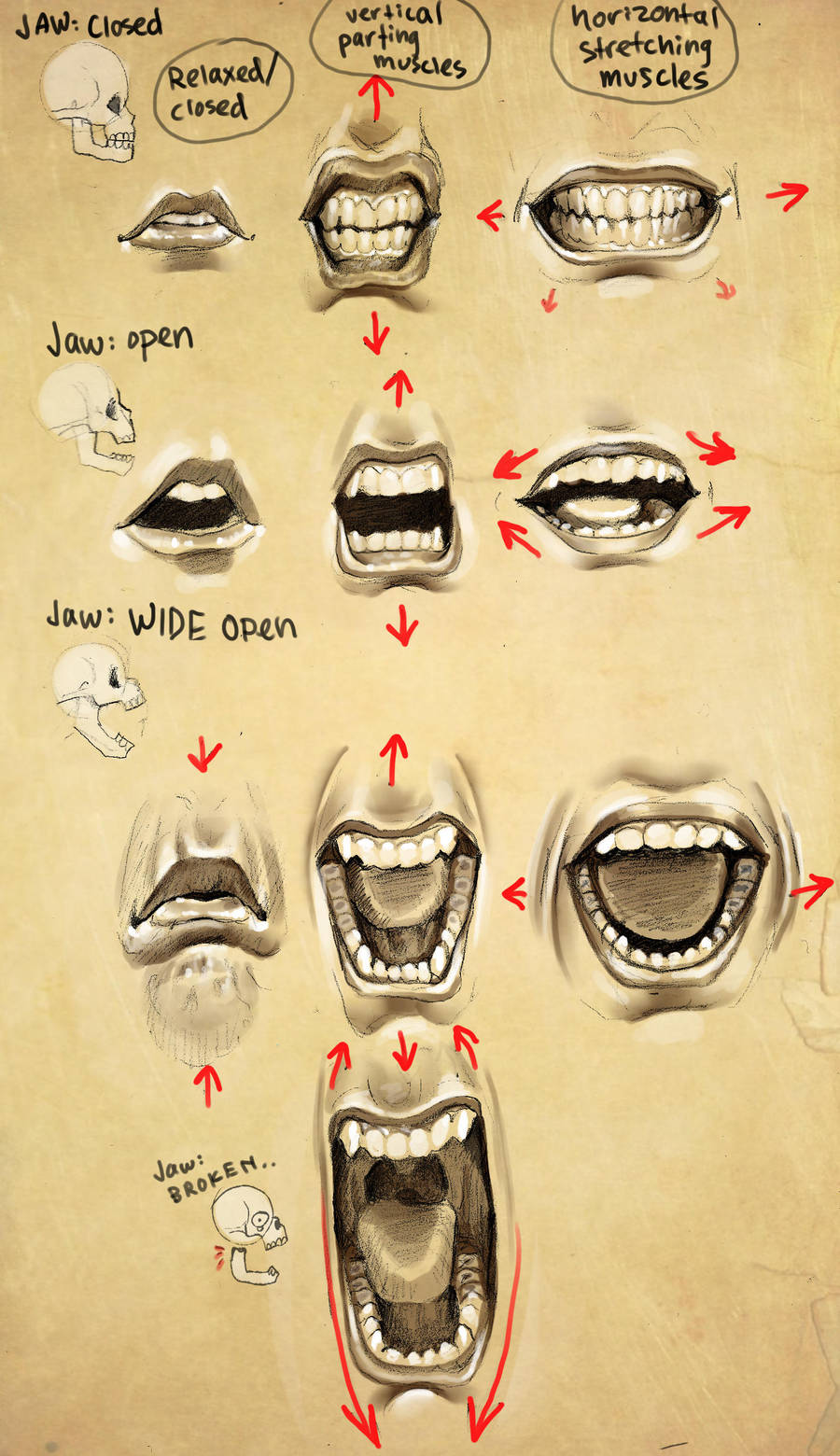 Watch
This is one of those drawings that was in my head that I had to put down half asleep for some reason XD
The thought I had was, It's not the shape of the mouth that makes the expression. It's WHICH muscles you show in work that makes an expression more intense. That's why learning about what muscles do what (contract the mouth, lift the upper lip) and what it looks like when the skin folds when the muscle is being used is so important. So it's not just adding details, it's adding the "right" details?
Add the specific muscle movements with the position of the teeth and you get something new!
It might not make sense, but it really helped me figure something out. I just went ahead and colored my sketch in Photoshop, and I hope it helps someone XDD!

The red arrows show which direction the muscles are pulling.

~Parchment paper bkg
[link]