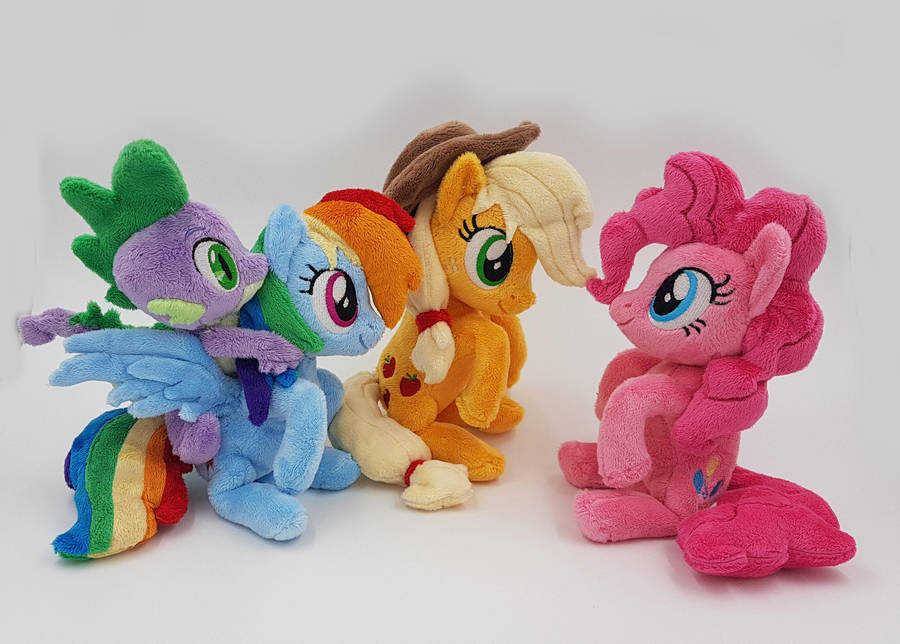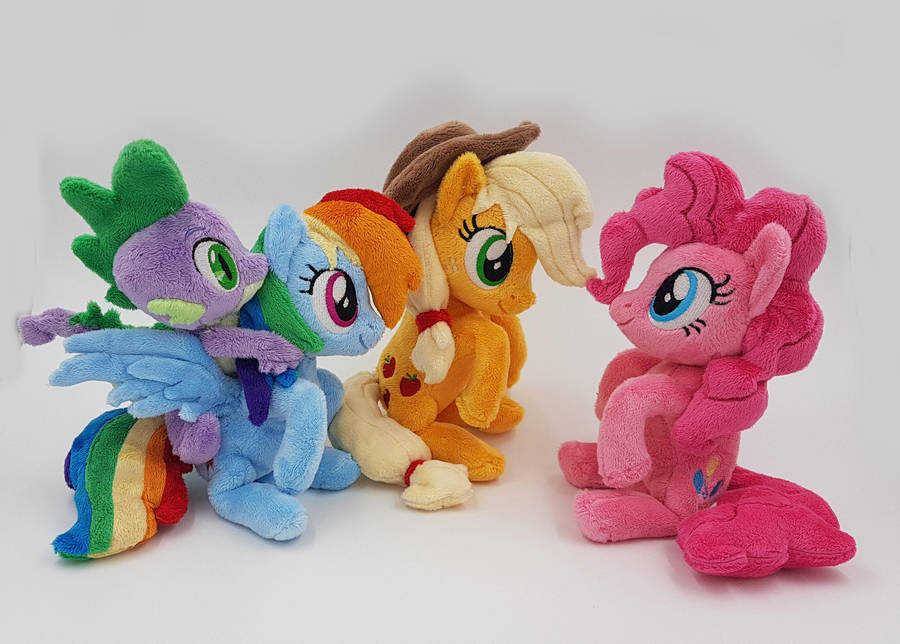 A group of ponies made in my hovering mini beanie pose (also, first time making spike!) AJ with her hat (ofcourse!) Dashie with poseable wings, and pinkie pie with the ability to break the 4th wall

Perfect for haning on your computer screen or just tag along in a pocket! they measure about 8 inches tall ( 15cm).
Fully made in minky shannon fabric and embroideied details.
These guys were made in 2017, but ive not had time to upload them (among others) until now

enjoy!
to get a better idea of size:
tags: mlp plush , pony plush , mlp plushie , handmade mlp plush , pinkie pie plush , rainbow dash plush , mlp fim plush
Daily Deviation
Given 2018-05-25