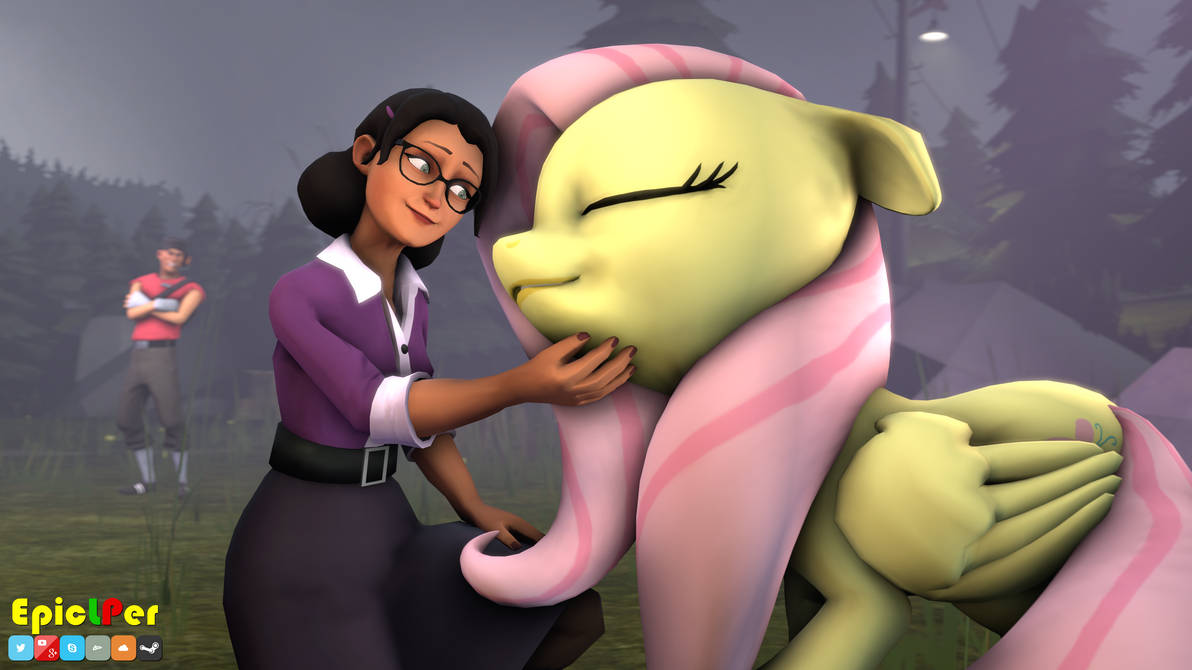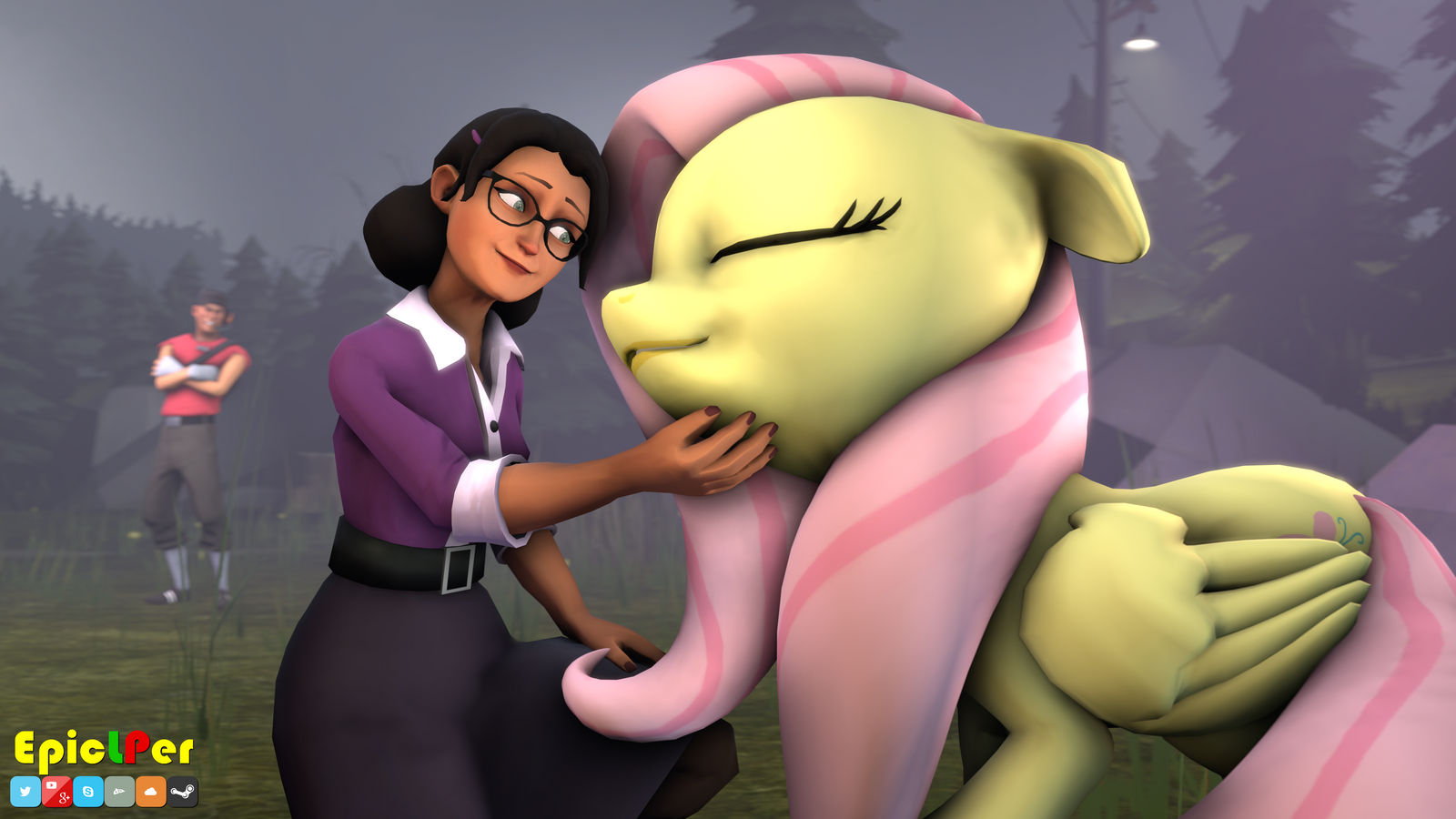 Watch
So I saw that this model was available since yesterday in the workshop and I thought why not making something with it?
I had some other things planed but well, this happened. Dunno why.
The hand from Miss Pauling didn't come out quite as nice as I wanted it to be... It should look like she'd
scratch her head
there but instead it looks just... weird...
Anyways! I'm pretty happy with the rest tho. The Scout in the background was a last-minute thought to fill the blank space to the left. He's just a little bit jelly because Fluttershy gets all the attention right now

Oh, and don't even start with the "size comparison" between the TF2 and MLP universe... I heard that often enough already, thanks :v
General work time: ~3 hours
SFM:
~1,5 hours
Rendering:
~0,5 hours (Ultra HD, 15 frames)
GIMP:
~1 hour
Map:
forest_dim (fixed & modified version by myself)