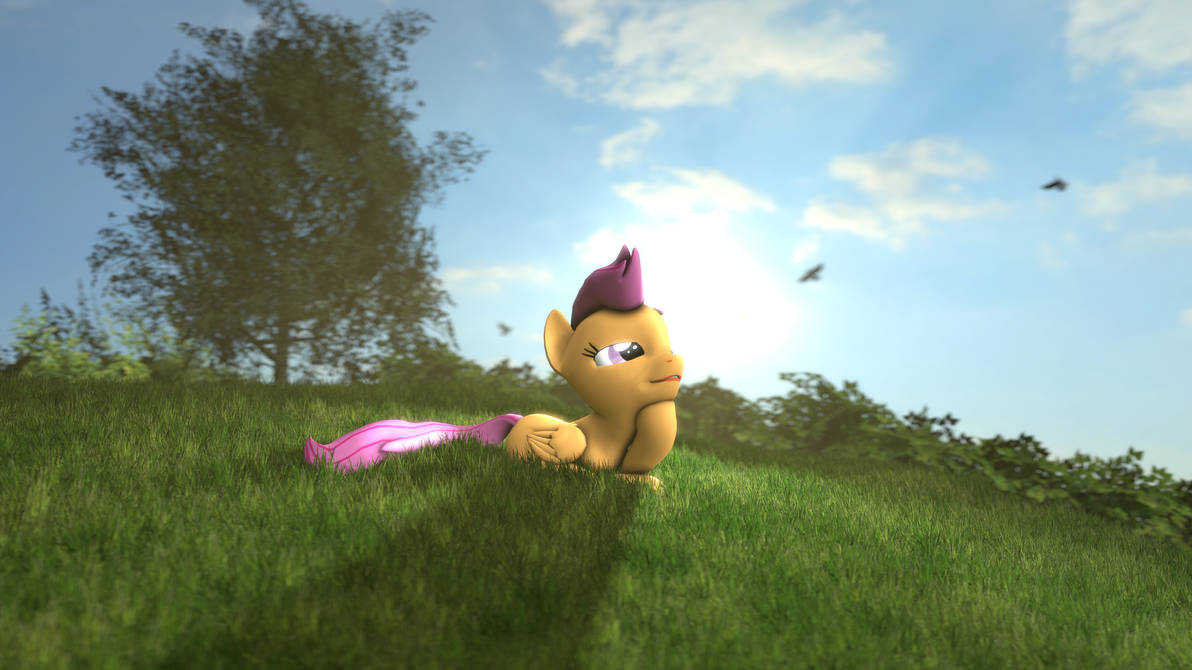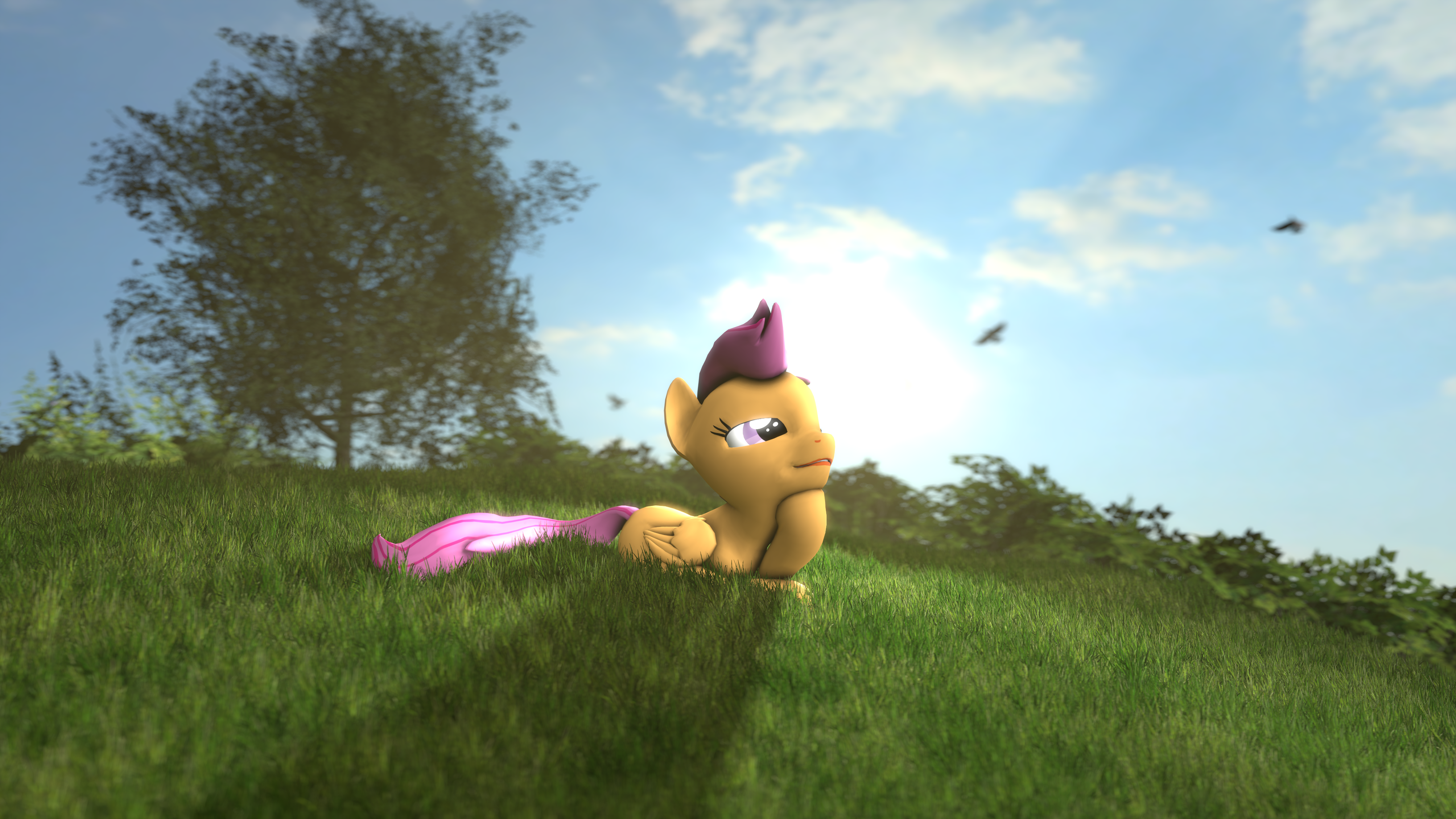 Watch
One day... Yes, one day I'll just be like her...


Download it, use it as wallpaper but if you upload it somewhere else please use this DeviantArt creation as source! Thanks for fair usage

This was going to be a sad scene at first but I changed my mind mid creating this.
There are so many sad Scootaloo creations out there already, why another one? Let her be happy once! :3
Everything is stock (vanilla) rendered except some grass sticking trough Scootaloo which I removed with GIMP. No filters added.
General work time: ~6 hours
SFM:
~5 hours
Rendering:
~1 hour (Ultra HD -
3840x
2160, 8 pictures)
GIMP:
~10 minutes
Map:
deserttest2

Reply

Opinion alert:
It would look better without a horse.
Reply

Reply

which grass particle did you use?
Reply

I think it's not on the Workshop anymore and they removed it. Yet I pre-safed it just in case. Not sure now, was in "env.pcf" or something.
Reply

good grass and I spend most of time to come up with that thread
Reply

"Rendering ~1 hour" jesus..
Reply

Finaly a happy scootaloo scene

Reply

We need more happy Scootaloo indeed D:
I really like the lighting and skybox used

Little OT
Am I the only one with bad grass models? I can't find any good one D:
Reply

I hope the following link works for you too!
steamcommunity.com/workshop/br…
I'm not sure which one it was but it was for sure one of those! Just try them

Reply

I didn't noticed the environmental particles and grass_wheat_trees when I searched the workshop for grass a few weeks ago. Wow such smart.
Anyway I installed both (the wheat high-poly one I already have it) and the env.pcf doesn't have any particle system definitions to me and the grass one of the other file gives me big red errors. Still, I know where to find the grass model, I need to install L4D2.. I'm gonna download just the content of it as a GMod addon and paste it in the sfm folder, I don't want to download the entire game just for some grass.. I hope to find some freaking good grass D:
Thanks for the help

Oh I forgot a thing. 4K IS OP

Reply
Where did you get that grass?

Reply

On the workshop search for "wheat". It's a particle pack, including this grass particle

Reply

Reply