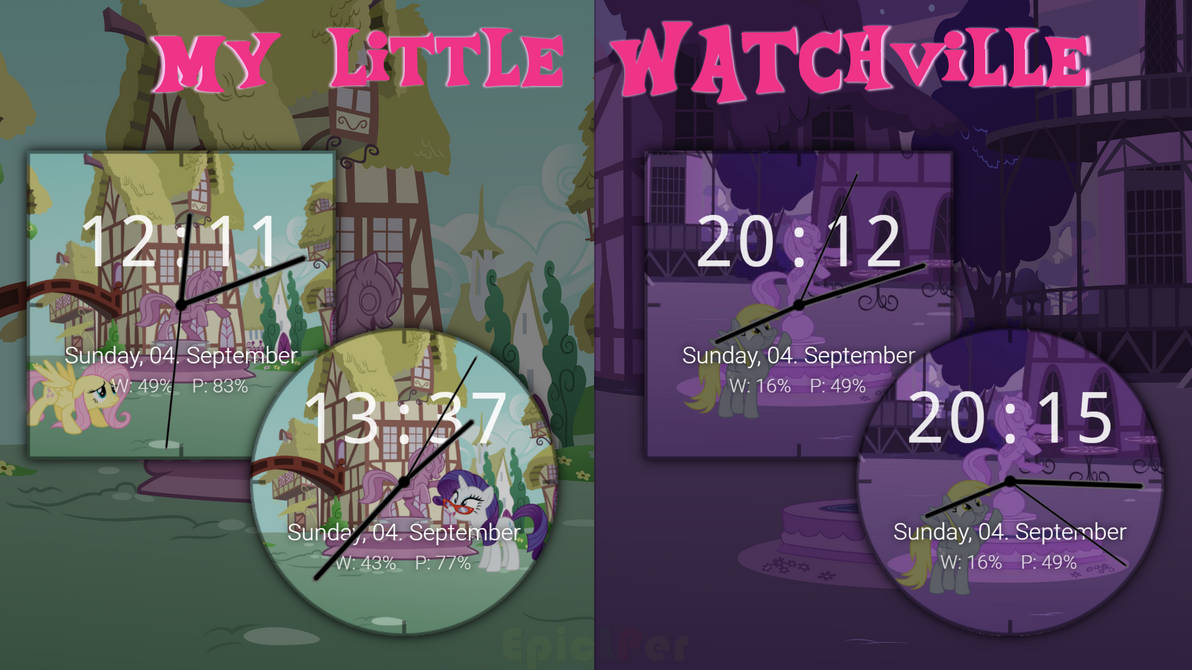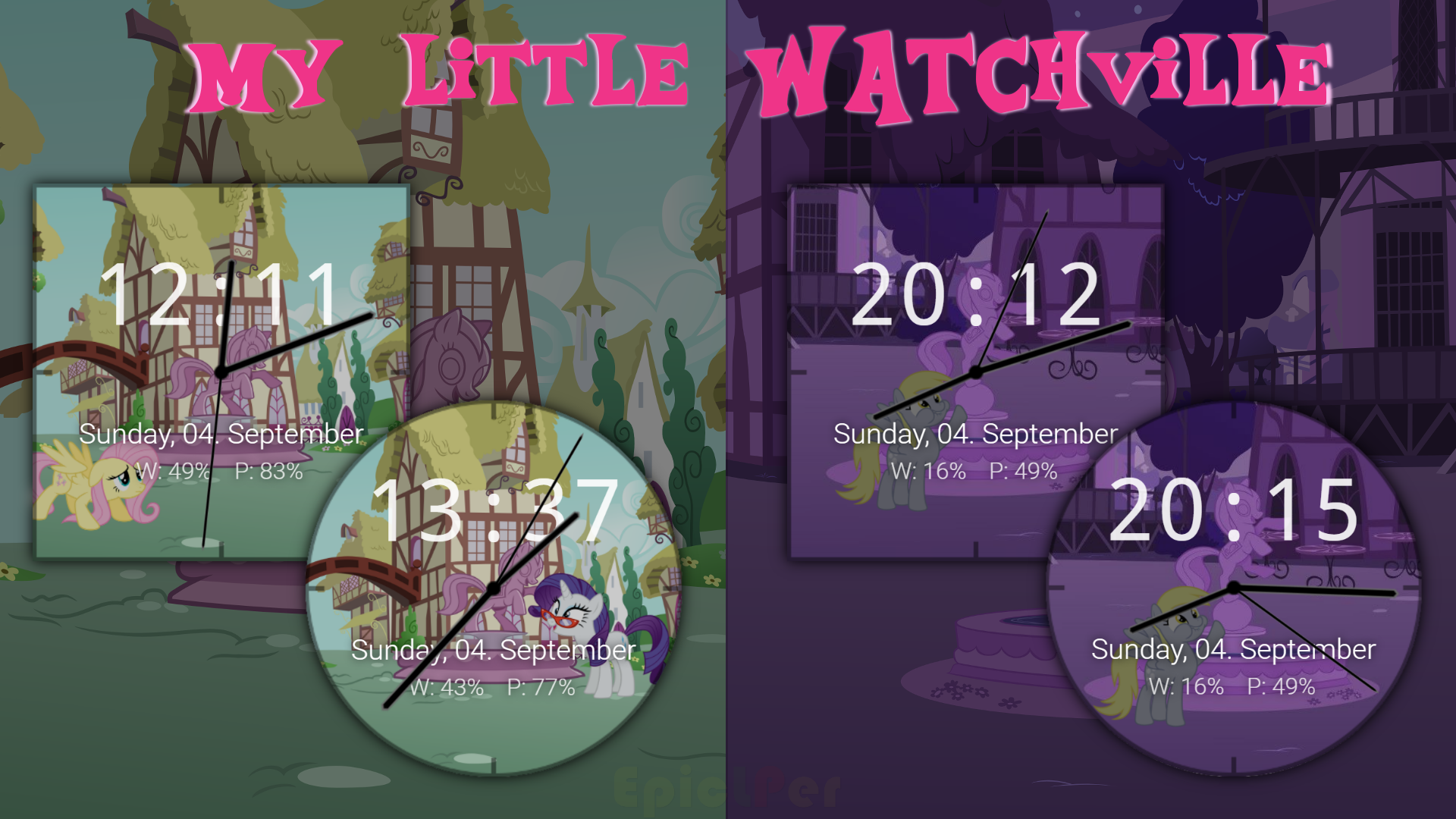 "My little Watchville"
is a watchface for Android Wear watches and Facer.io
You can get
Facer on the Google Play Store HERE!
---
Features
➤ See a new pony/character between 10 AM and 4 PM and on other certain hours!
➤
Combined analog and Digital Watchface
➤
Date and Battery percentage neatly displayed
➤ Optimized for dimmed mode
➤ Watch battery warning
➤ Round and Square Version
➤ ... and another little secret!
---
Download
---
Changelog
➤ Added Celestia (6 AM/06:00) and Luna (8 PM/20:00) to the mix
➤ Fixed a spelling mistake in the Facer Editor
---
Copyright
Here you can find links to all resources used in the watchface. Everything else was created by me.
Background Day
,
Background Night
,
Background New Year
,
Fluttershy
,
Rainbow Dash
,
Applejack
,
Rarity
,
Twilight Sparkle
,
Pinkie Pie
,
Spike
,
Derpy
,
Celestia
,
Luna

were you able to change characters purely with facer? I've been having fun with it, but haven't figured out anything as complex as that!
Reply

What do you mean by characters? If you mean the background ones that appear at certain times, well everything was done with the Online Editor of Facer.
Reply

If only I had a watch

Reply