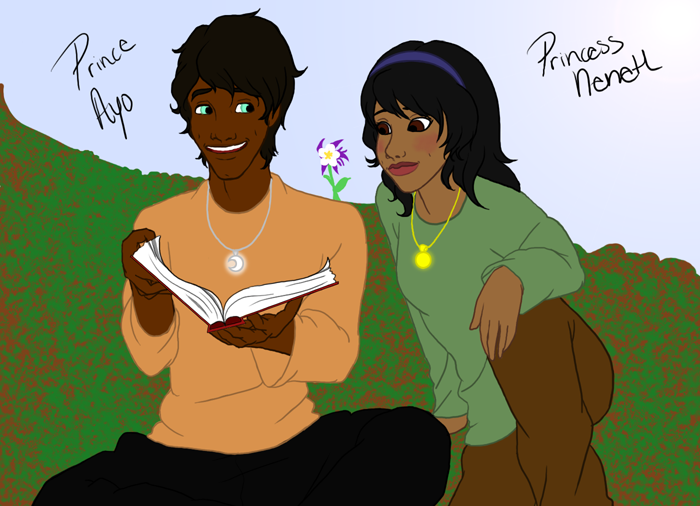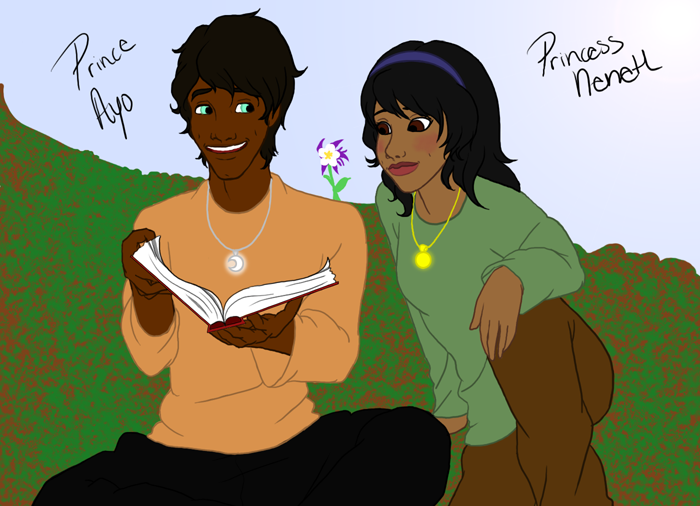 Watch
To Brandon.

Happy holidayyyyyys~
Teehee, not in their official clothing, [not really a prince] Ayo and [actually is a princess] Nenetl. I meant for this to be sort of a "story time" image with Ayo reading one of his stories to Nenetl.
The background is meant to be cartoonish, though it is disgustingly amateurish, I knowwww.
Oh, the title means "My Beautiful Columbine." Their theme is the columbine flower.

STOP DEDICATING STUFF TO ME

I DUN LIKE BEING ACKNOWLEDGED

Good job though, they look very natural and caring together

Reply

YEA SURE YOU DON'T


Awesome! I'm really glad you think so!
Reply


Very cute. Love how you draw.
Reply