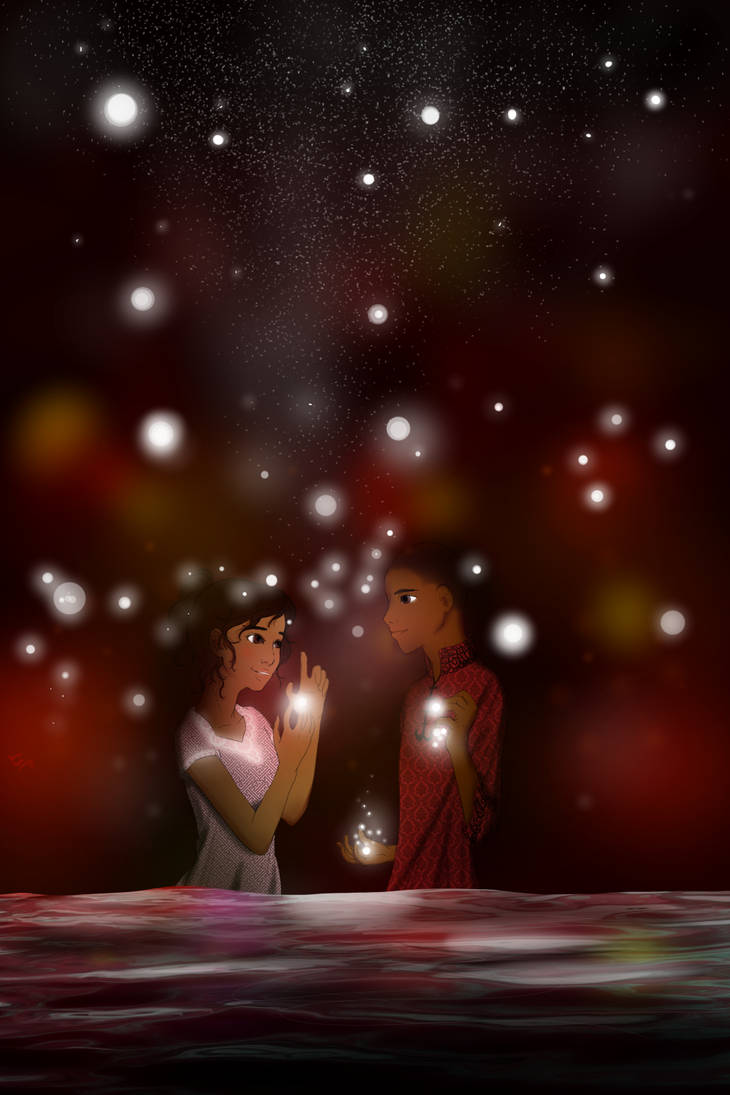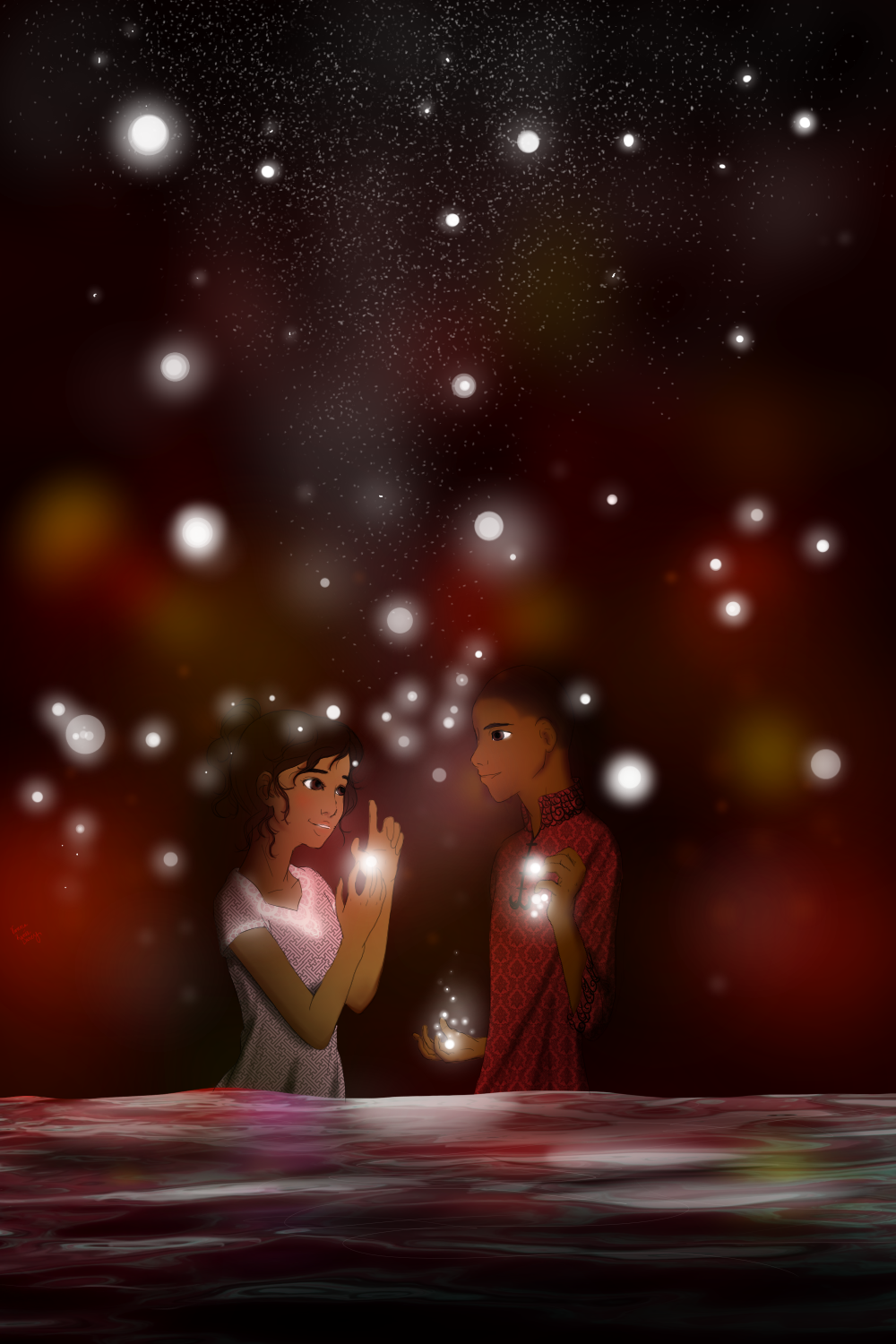 Watch
This is an image of my characters Nanna and Telal. c:

Hey, you're finally finished!
I love the way you draw hands. You make them look so natural and real, and the two characters have the most beautiful expressions! The folds look lovely and the shading there is perfect. The only critique I would have is on the usage of colour and perhaps on the transparency of the water. The water looks amazing and you've reflected the lighting in the subtle ways perfectly. No problem there! But unless the water is murky, there would be some vision, even minimal, through it. About the lighting: the colours you chose could work better. I don't know what to suggest but it appears to me that the white orbs are not lighting up the scene as well as they should. I suggest for next time, if you ever plan on having glowing orbs of any kind, to light them up in more than just plain white. Perhaps use some colour and more contrast dynamics?
Overal, great work! Hope to see a lot more!

Keep it up <3
Reply

Love the coloring and effects used!

Reply