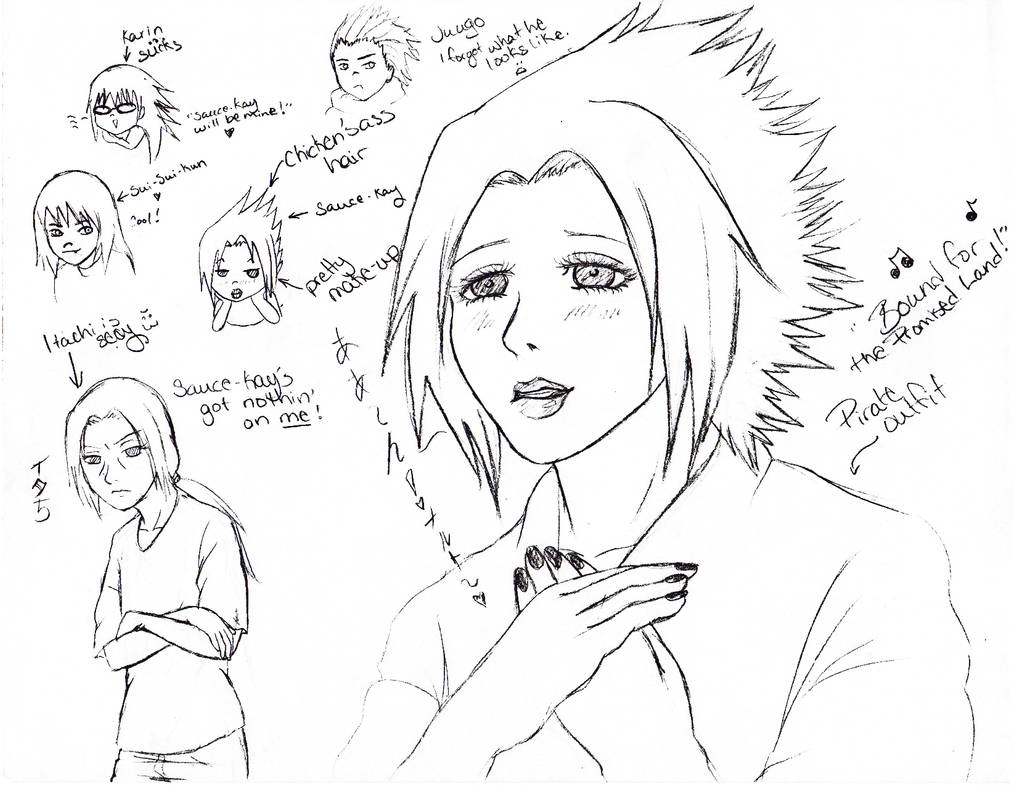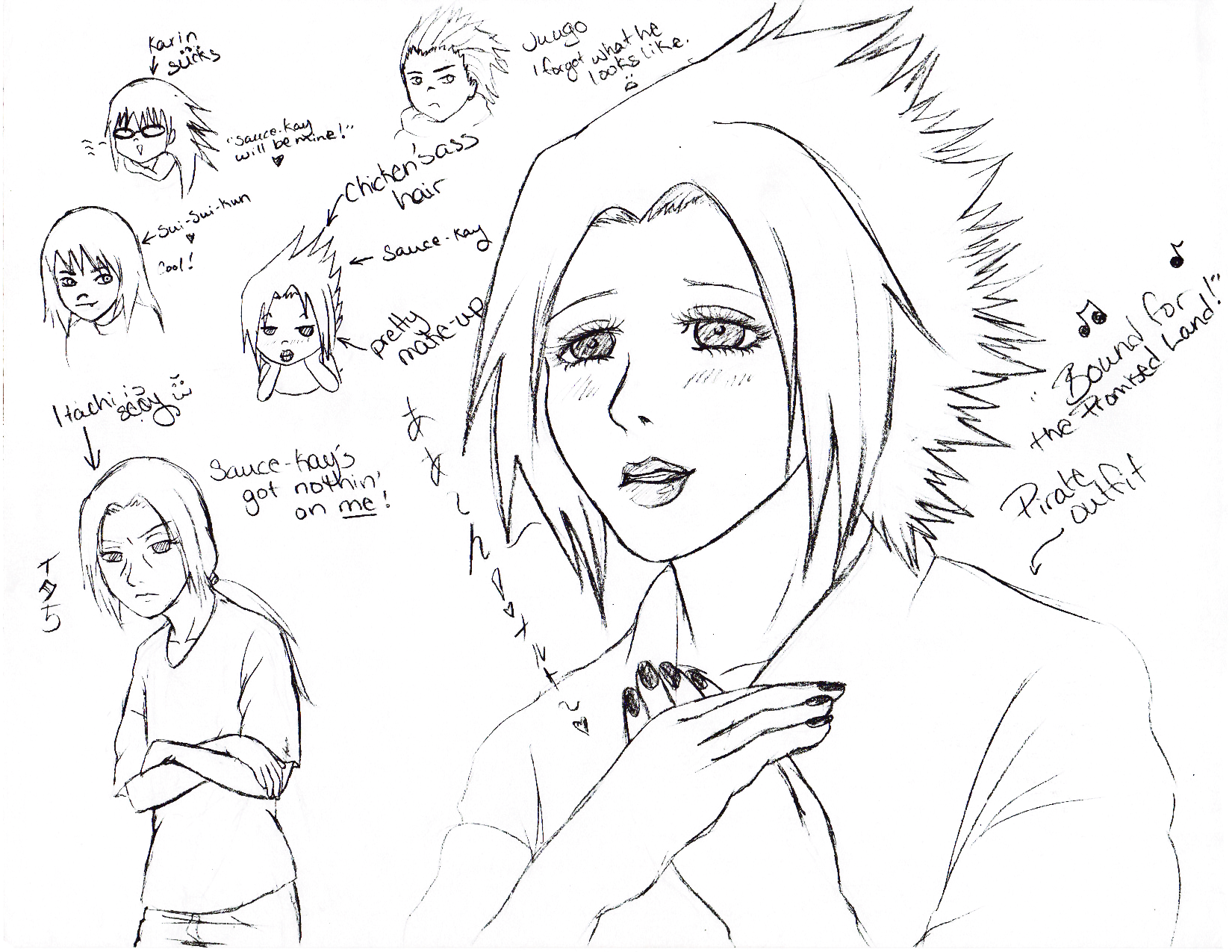 Watch
So I was looking through the drawings I made and I chose three of them to keep. This is one of them.

THE STORY: I was talking to my partner in Biology and I suddenly had the inspiration to make fun of Sauce-kay. So I drew him and Team Chum with WIN!Itachi. Mmmmhmmmm.

The song playing now is "I'm Fat" by Weird Al. I C WUT U DID THAR

The luscious lips are my favorite hahahahaha.

btdubs, I've read the spoilers for this week's Naruto. Oh good lord.
Reply

I'm glad you enjoyed!

OHLORD. I read those, too. I'm honest-to-God hoping they're not true. D:
Reply

oh god...it makes me really wanna slap a pink haired beezy.

I think Kishimoto is trying to do this thing...give Tsunade and Jiraiya the happiness they never got to have by doing this with their pupils?

iunno man. -___- It's getting lame. I really wish a main character would just die already. Is that bad to ask? hahaha
Reply

They're true. And I'm stunned with the deepest hatred I've ever felt for a fictional character.

She's toying with his feelings! Why didn't she just tell him to stop torturing himself with the promise he made her? Why did she give a bullshit confession?

If any main character should die, it's her. She has no good qualities.
Reply

Yupyup. If anything, Sakura should just go after Juugo. They're both randomly violent and shit.

I'm still mad they brought Kakashi back. I love him and all, but I think it should be more realistic and once you're gone, you're gone, ya know.
Reply