I'm taking commissions again! Full details below.
I'm offering only three slots at the moment, I'd rather focus on not too many project at the same time.
1.

2. open
3. open

Rules:
I will judge each subject individually and I will tell you if I can draw it or not.
These are my general "guidelines":
- blood and gore are ok. I'm not very good at drawing people kissing or hugging, but I can try.
- I won't draw porn, naked people, any kind of sexual acts, offensive themes, anything that goes against the DeviantArt policies
help.deviantart.com/deviantart…
I reserve the right to upload the image I've drawn for you on DeviantArt or on other websites as example of my work. You can upload the image wherever you want as long as I'm given credit for it and you link back to my gallery. You may *not* sell the drawing or make money from it without my permission.

Payment:
I accept payment with Paypal. Once I have received the payment, I won't give refunds except in special cases that will be judged individually.

How it works:
Once I receive your request, I'll draw some rough sketches with different poses. Once you choose the sketch you like best, I'll wait for your payment before working on the picture.
I'll try to keep you updated with weekly e-mails with work-in-progress shots. I shall accept to make small changes to the drawing for free, but it they are too "radical" (like redrawing a character from scratch) I'll charge extra money for it.

Prices for
one character
in the picture; add 5 Euros for each additional character.
These are estimates, I'll decide the price of each picture according to complexity.
Use this
finance.yahoo.com/currency?u
to convert my prices into your currency.

Prices are for about
2500x3000 pixels wide artworks, 300 dpi
, good for printing.
Smaller artworks come with a discount
, just ask.
o Sketch: 5 Euro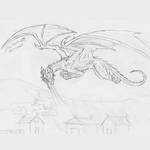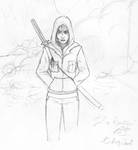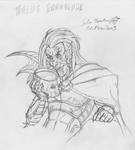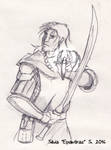 o Inked lineart: 12 Euro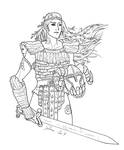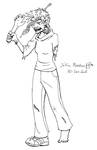 o Inked lineart with shading: 15 Euro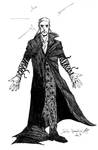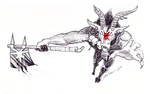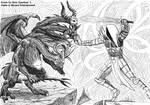 o Flat colors or cell shading, simple or no background: 17 Euro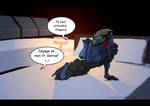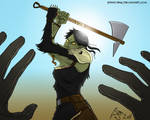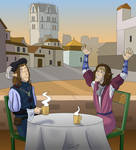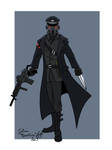 Send me a note or leave a comment here if you're interested!