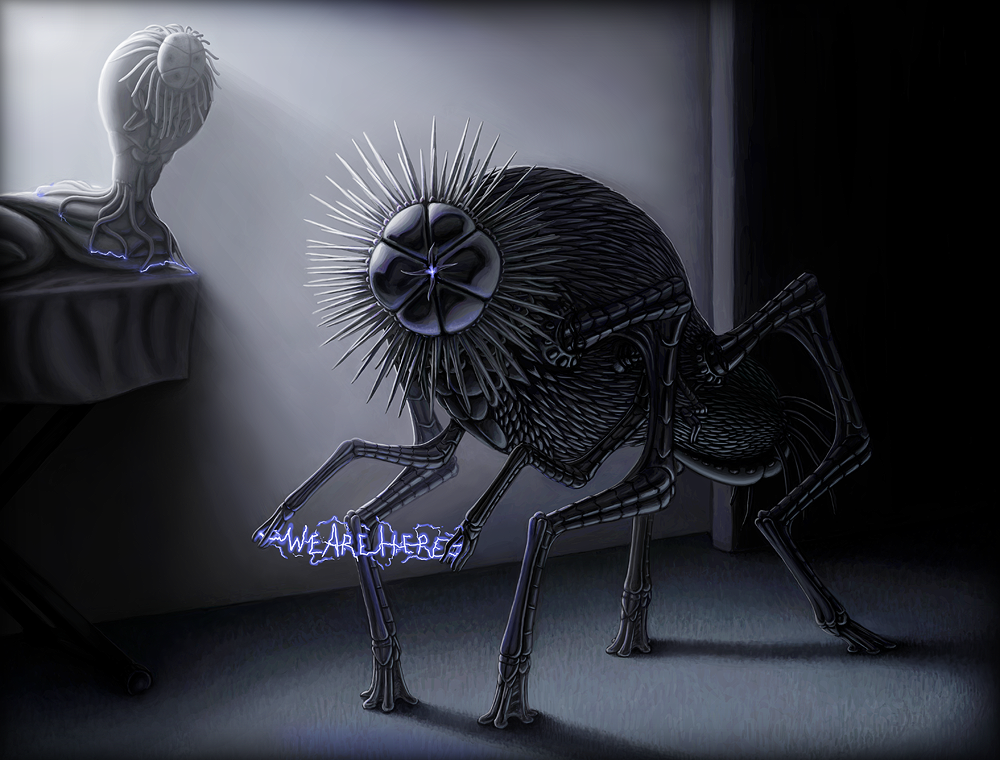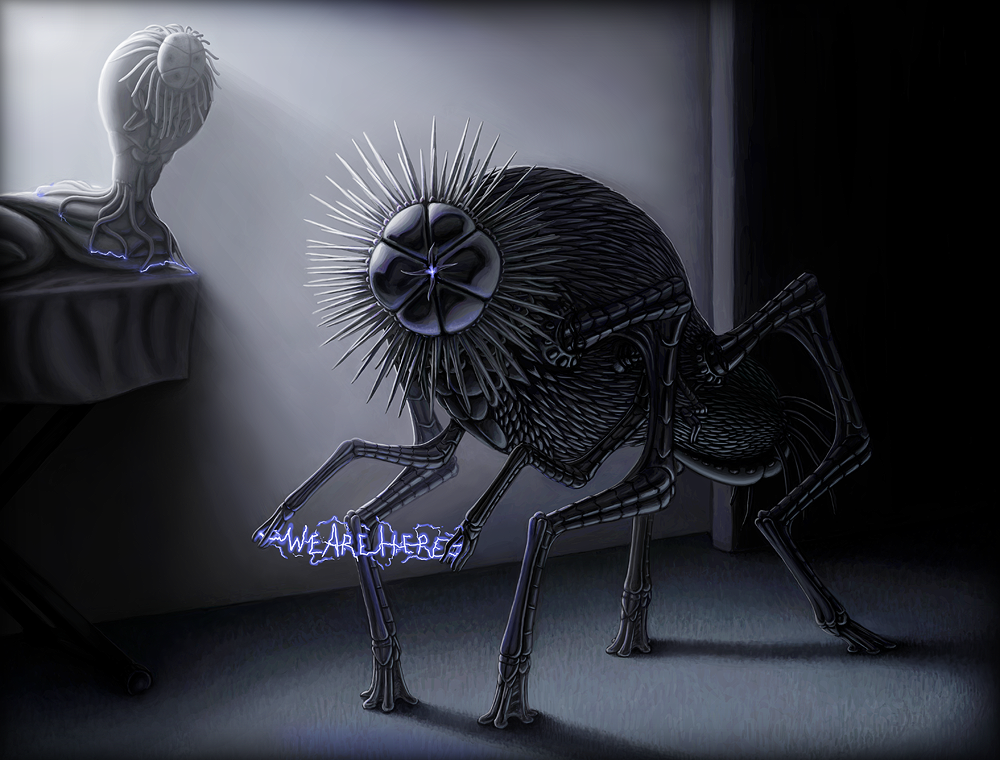 Watch
An example of what happens when psyche and music coalesce into a strange and frightening synchronistic experience.
This piece is in part dedicated to
Bola
, whose tune
'Waknuts'
inspired a fair amount of the imagery. The title itself is a nod to Squarepusher's
tune of the same name
, which just happened to work really well.
[2009/10]

Make me think of the Migo. I like.
Reply

I love this. My attention was drawn first to the alien's face, and then promptly to its message... Truly love the way it looks, love the design and lighting... I take it I should go listen to the music, too!

Reply

I love the description you gave for these when you put them up over elsewhere. This is an amazing image!
Reply