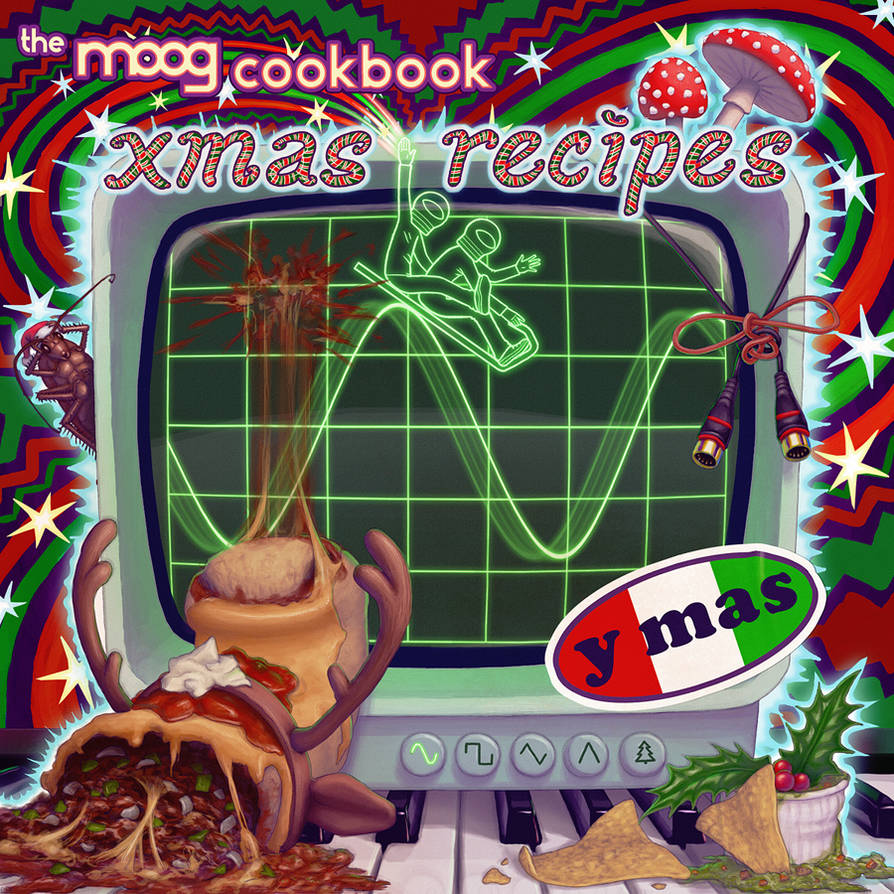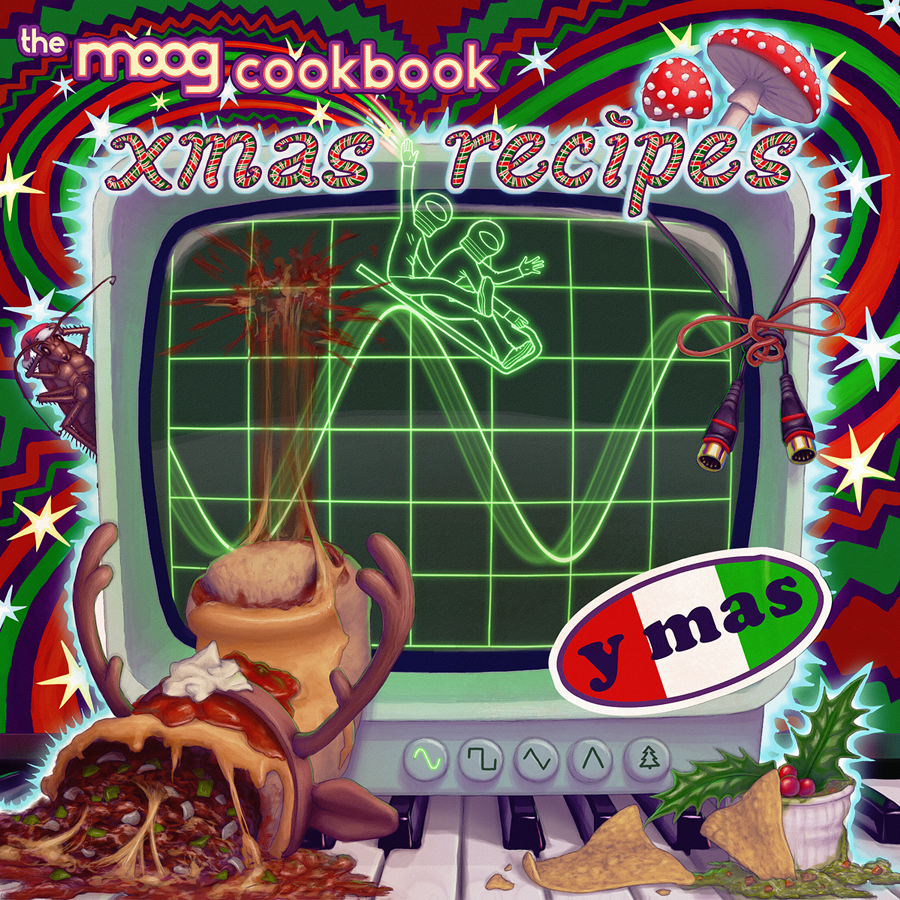 Watch
I'm by no means a festive holiday person, but I would have been remiss to resist the opportunity to help distribute my favorite farcical renditions of hackneyed yuletide carols.
So, in the spirit of trolling Christmas while stretching my creative muscles and raising a little extra dough to fund
Roger J. Manning Jr's
next solo release (as well as my rent), I threw together an ostentatiously designed digital package containing
The Moog Cookbook's
Christmas EP (once exclusively part of their rare
Bartell
collection), and a few of Roger's previously unknown soundtrack sketches.
The limited time EP was offered over Christmas 2014 so people could
subject their friends' and family's ears to the mellifluous sounds of Brian Kehew ("Uli Nomi") and Roger Manning Jr. ("Meco Eno") pushing their synths to the very limits of common decency.
And if you're still baffled by the unfamiliar no-MIDI
The Moog Cookbook
and
why they look like a dollar store Daft Punk ripoff
, there's
a lot to read
about their impressive influence and overall vision.