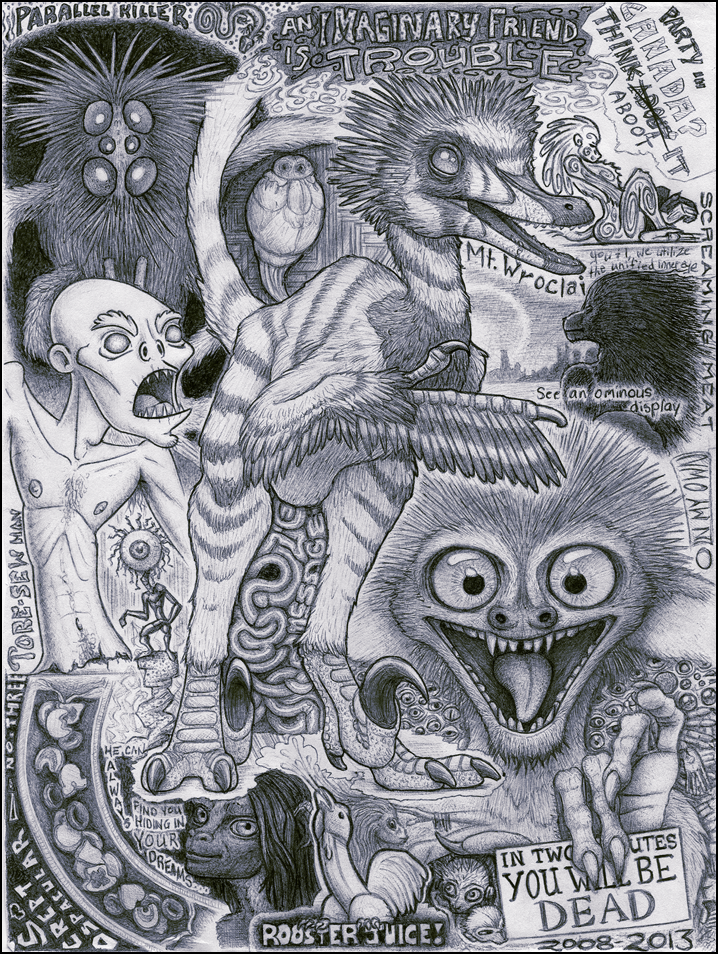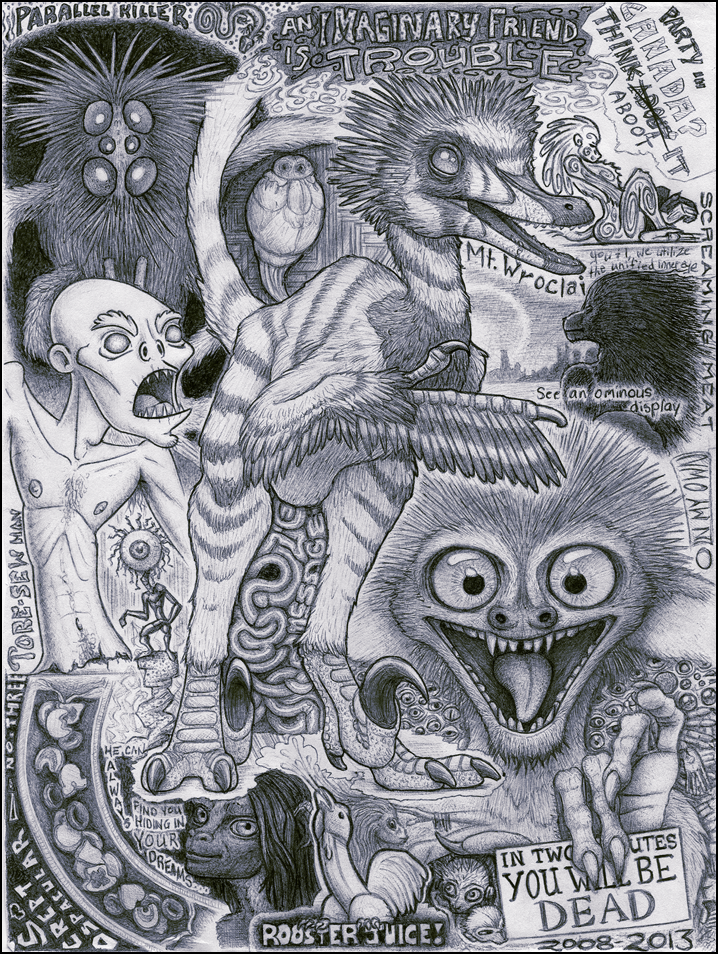 Watch

LMAO! I love the "happy you'll die" face

Reply

That thing was kind of a adolescent revisit too. Glad you can appreciate it, haha.
Reply

These are bizarrely fascinating. I like it!

Rooster juice...

Reply

So much expressiveness and awesomeness and weirdness. Love it.

The squiggly bits in the area between the dromaeosaur's legs look like intestines. I see a 'message' in them.

(Some people read the future in tea leaves. Others, in intestines.)
Reply

Aw, thank you. Not everyone can appreciate weird psychespew. I appreciate that.
Yeah, I kind of realized after the fact that it the guts look like the dromaeosaur is having... problems of some variety. Even better, since it's a zombie (or something like that).
I started drawing them while waiting on someone's couch. A hose at first, then a worm, maybe a snake, and then finally a
nod to a tune
about (more or less) gut instinct.
(As long as people don't start with fecal/barf divination, it's all good with me.)
Reply