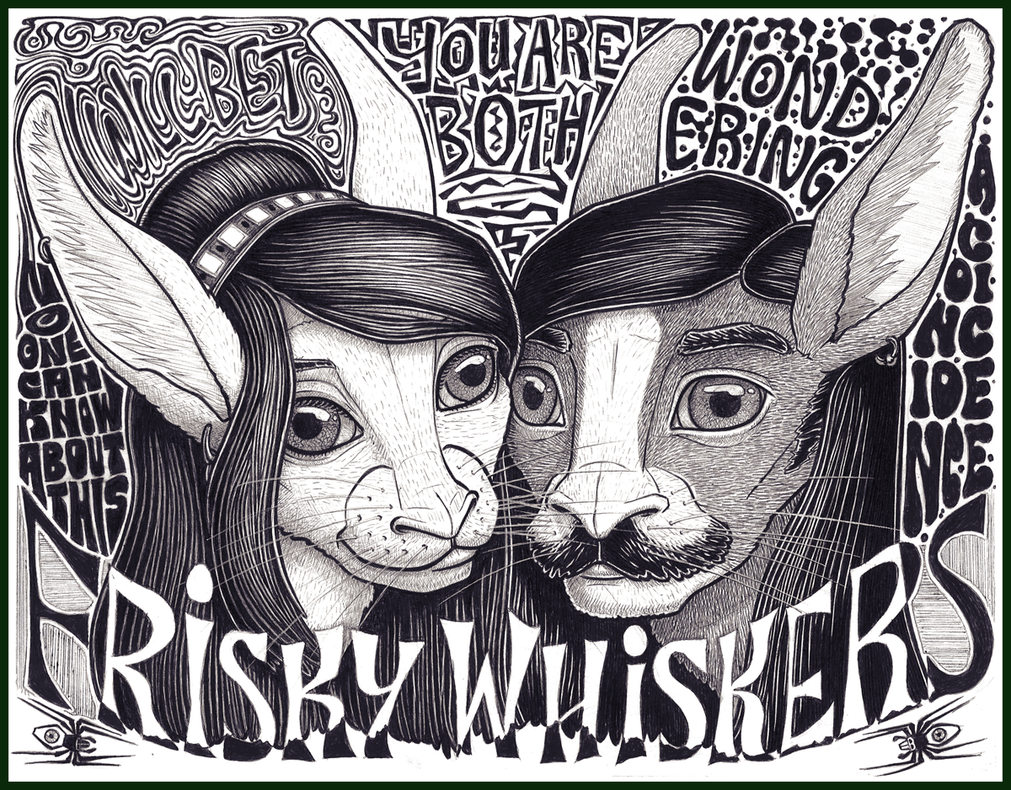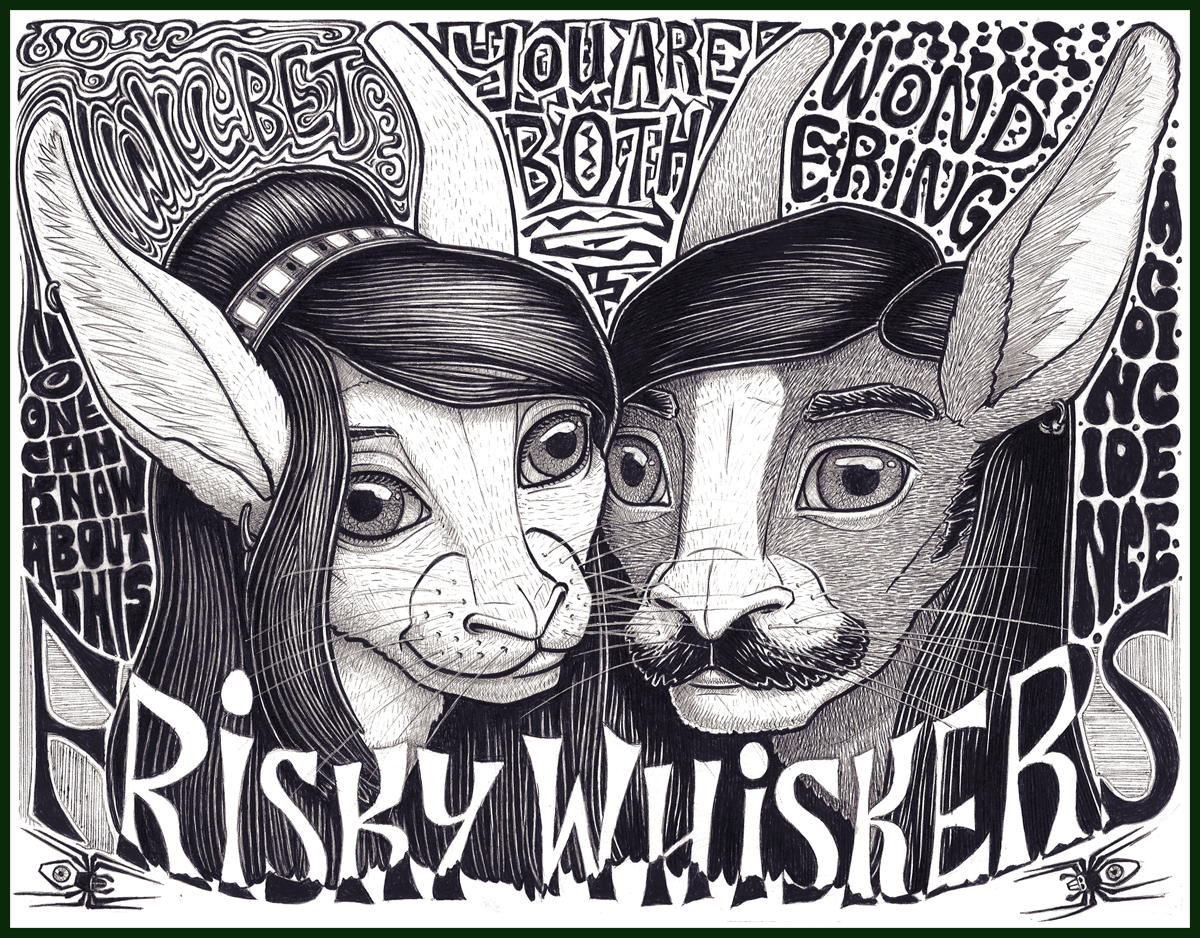 Watch
Bizarre dream-inspired portrait psychedelia made for (and gifted to) a
band manager
and her crazy keyboardist
toy boy
*.
Cheap ballpoint pen.
[2013]
*Not in the usual sense.

I absolutely adore the little spiders!

This really turned out fantastic.
Reply

I went to a gwar concert once and they sprayed fake blood semen all over me :C its super unrelated, guar just reminded me of it lmfao.
I LOVE THE LINE WORK CRIES. I still know you are the perfect person for my tattoo when I find the coolest dead thing ever to tempt you with.
Reply

Oh my god, I completely mistyped 'GWAR'. Go me. My excuse: Pervasive post-trip fatigue. So your comment is 100% super related, given that the
lady subject
was once a purveyor of
crazy GWAR shenanigans
.
I WILL DO YOUR TATTOO, for a solid, honest forty bucks! I'm in serious need for anti-homelessness funds at any time, and your skinwear would be a joy to design. Hit me up any time, really.
Reply

I can solid honest $40 in a week and a half at the earliest, and five and a half weeks at the latest! I am trying to get my truck registered, stupid expensive truck feet are slowin me down D:
Reply