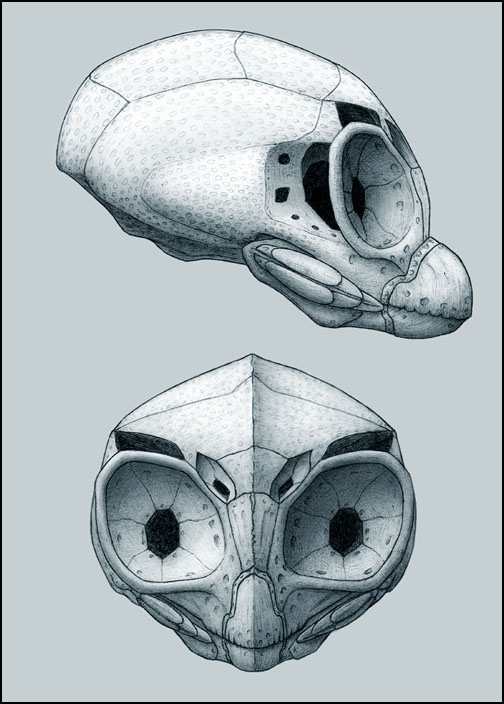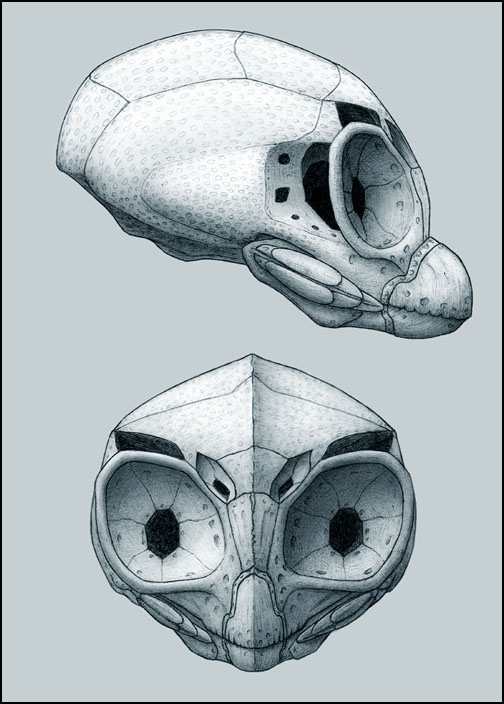 An rather dated pen doodle of an alien concept design.

[2005]

Wonderful. Totally awesome.
Reply

You really should re-do this one, and base it on a clay model. It looks near perfect, except for those cheek plates, in the upper picture, they extent clearly up and behins the eye-socket.
on the lower, you have insisted on showing them in their entirety, forcing them below and in front of the eye socket, effectively moving their position, and changing their shape and size
These kind of drawings need to be pragmatically correct, imo

Otherwise, most measurements seem to correspond between the images
Reply

Haha, thanks, but this is never going to get redone. I did it seven years ago as a sketch. At the time, I 'moved' the ... whatever the hell those things are so that they were more visible in the bottom, rather than nest behind and obscured by the orbits and shit.

Whatever the case, the damn thing bores me now. Spacial cognition erodes as you age, and mine was terrible to begin with. You saw that last piece I've been working on—that'll be my speed until I lose the rest of my ability.
Reply

:I dont talk like that, we're the same age dammit :I
I actually find myself better than ever lately. The only thing i still struggle with is patience - but that is greatly improved still, much much inproved in fact - but still, I want to be... endlessly patient

Reply

I know we are.

But you, sir, are an anomaly. Plus yours was probably better to begin with. But THE RESEARCH STATES, spacial cognition/computation degrades significantly, even in those individuals whose profession demands continuous use of it. Depressing, right?
BUT THE NUMBERS ARE IN: WE'RE FUCKED.
Reply