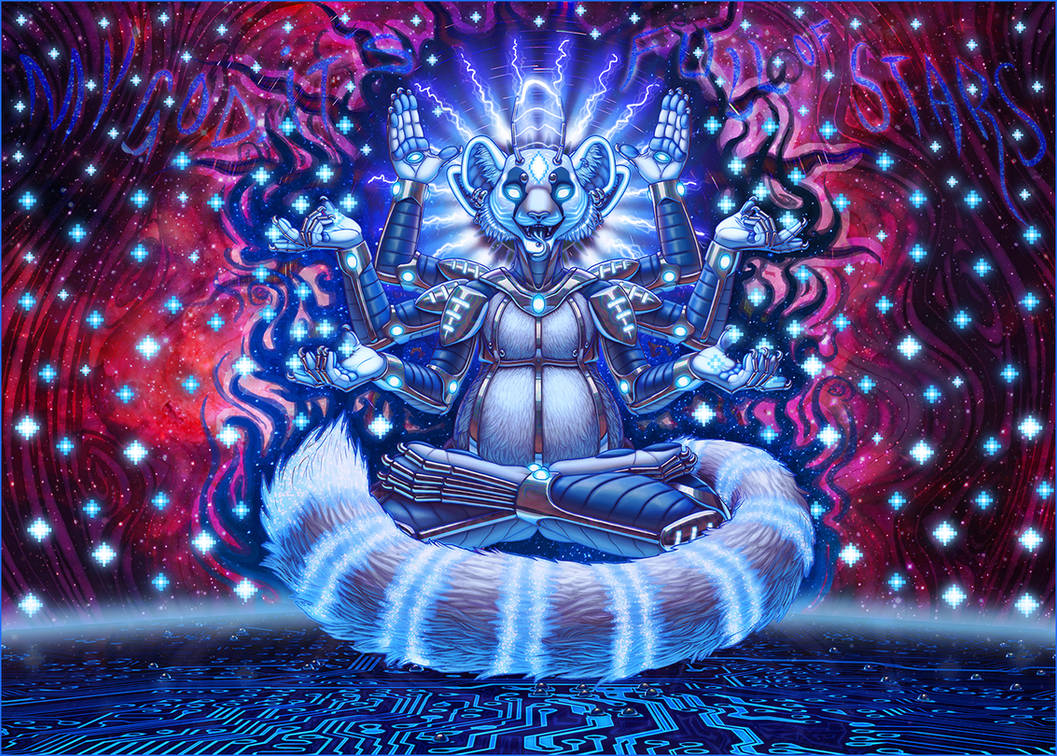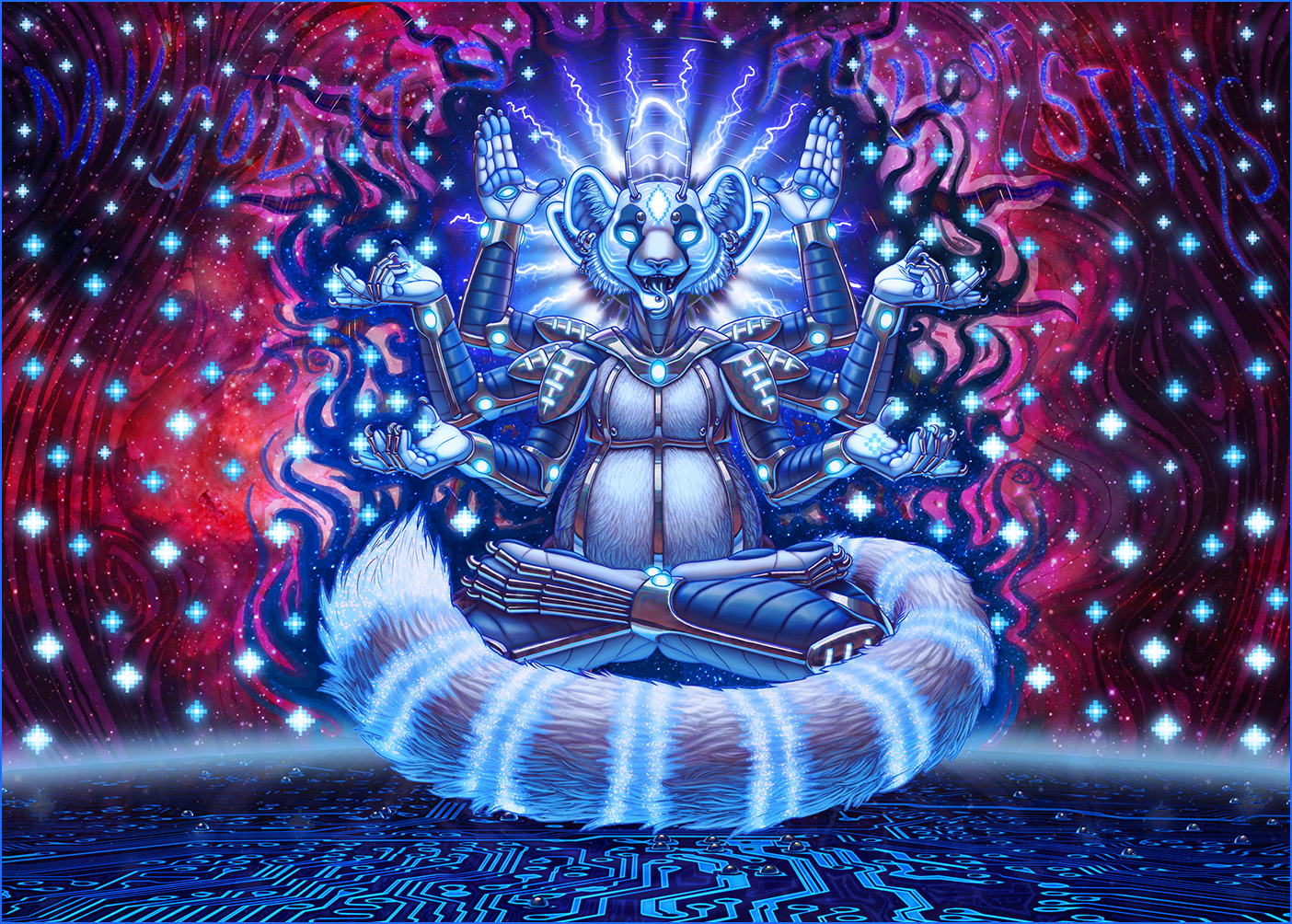 For Farore, to whom I also offer interminable gratitude for monetary contribution, patience and a compelling challenge to my progressively lackluster visionary acuity.
(See also:
the animated version
.)
They requested a psychedelic visionary composition similar to
my art of Beck's keyboardist
. I responded with a commission so large (>1gb), so technically intricate, so
violently coruscating
that it excoriated my retinas and inspired
an entire 8tracks playlist
.
Detail panels.
∞‽ hours of labor, Δ✕ glitch-hop/glitch/dub tunes, and ~100 episodes of
TAH
.