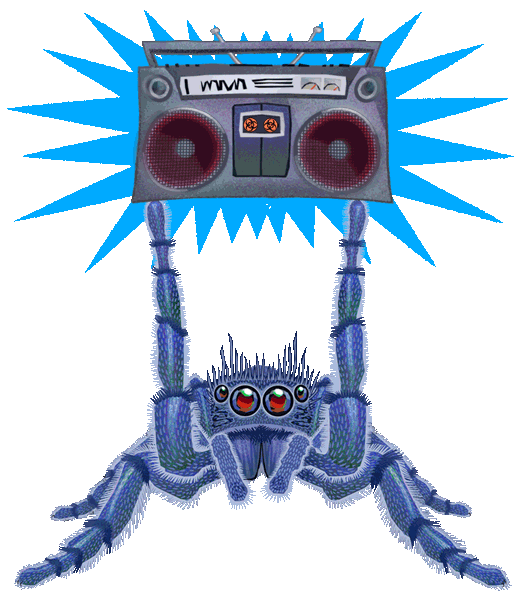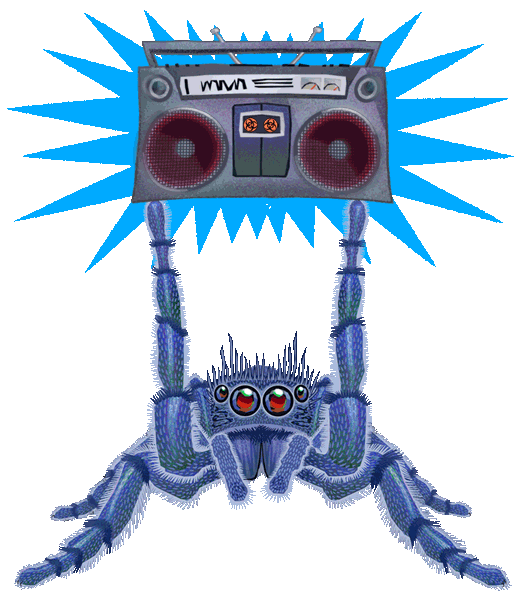 Watch
"Under the curtain, see the web we weave
Existing, not growing—so easy to achieve
In a corner, the problem blocks us in
Neatly labeled; nowhere to begin

Breaking the code; read the message

One day you will find answers of a different kind..."
-Andrea Parker
An alternate, personal version of
Avisk
's
Mirage
. It synchronizes with
the tune
that most inspired its creation.
[2013]

Because using legs and abdomen to create vibrations for courtship is so last season.
Reply

Aaaaah that is fabulous. Goddamnit, every time I try real hard to be mad about spiders some jumping spider or other throws a wrench in it by being all cute and shit.
Reply

Yeah, man. Their charm is just the start of the spider revolution. They won't stop until they've subjugated our governments, married our women, eaten our children, and
taken over the web
(haha, hah, I'm going to bed).
And that
perplexing 4%
thought
reptiloids
were bad.
Fortunately, an inexplicable fascination with tympanic membrane-busting* bass should slow them down for a while.
*Does not concern them since every single one of their hairs are ears.
Reply