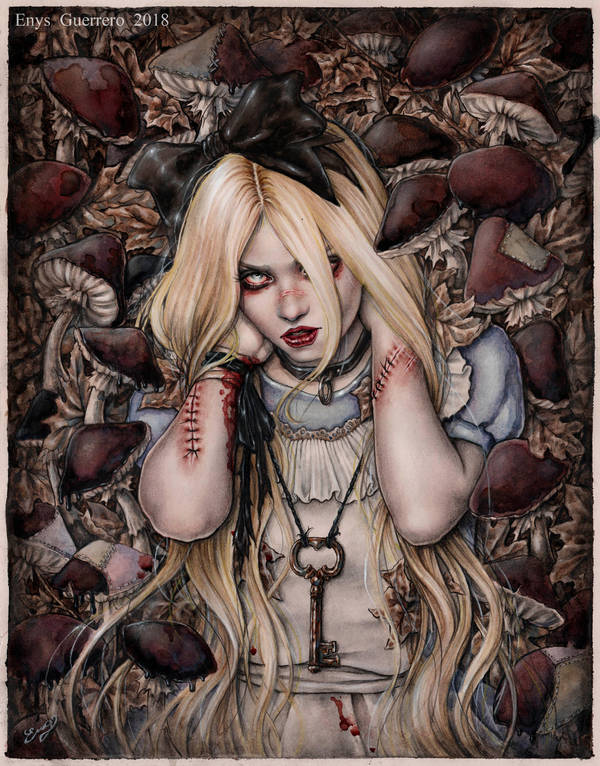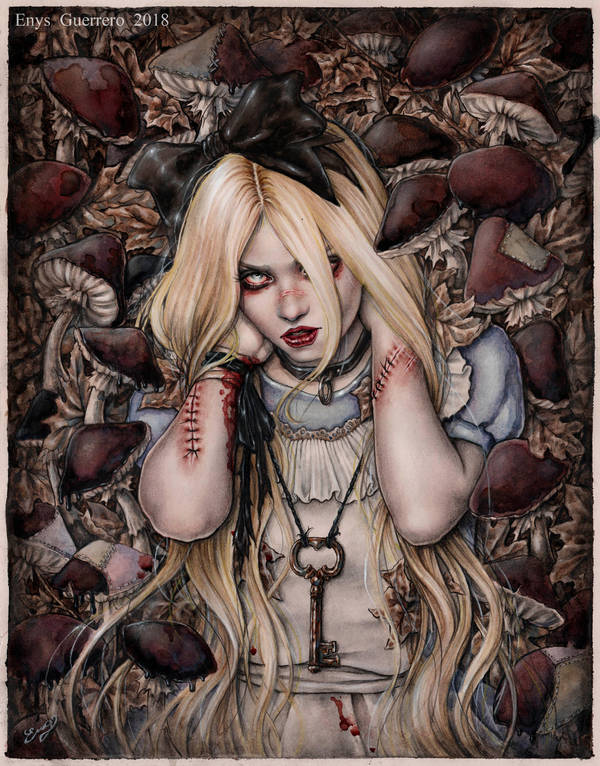 Watch
"I wanna feel the change consume me,
Feel the outside turning in.
I wanna feel the metamorphosis and
Cleansing I've endured in
My shadow"
-Tool / "Forty-Six & 2"
Title: Not Your Alice
Materials: Watercolors, color pencils, pastel and acrylics on 350gm Sirou Color paper.
Prints available at my Etsy shop: www.etsy.com/shop/EnysGuerrero
Using as a model the gorgeous Taylor Momsen
I was told since I was a little girl, how to be good, how to be accepted, how to act and while I was growing I fell in some toxic relationships, then my "friends" and old boyfriends were the ones who expected me to be part of this act of the "perfect girl". I also have some people telling me what type or style of art should I do or not to do. I'm not here to make you happy, I'm not here to be your "perfect girl" I'm not yours; we do not belong to each other. This is my world, my wonderland, if you like it, good, if you don't like it, its fine too. Do not let anyone manipulate you just to please their needs or insecurities… If I am going to deal with demons, they will be my own shadows.
I want to thank all the people who have share my work and especially this important piece of my recent Gallery Show Mysticae, it really means a lot me <3