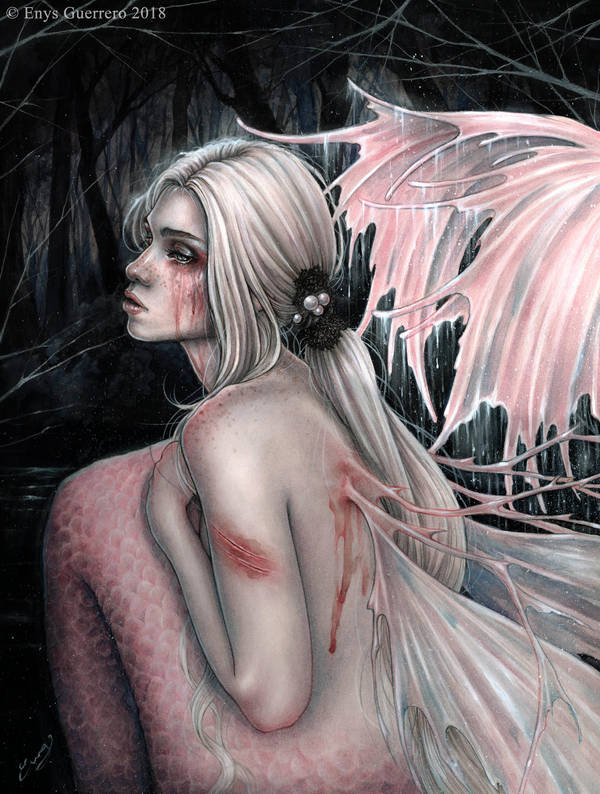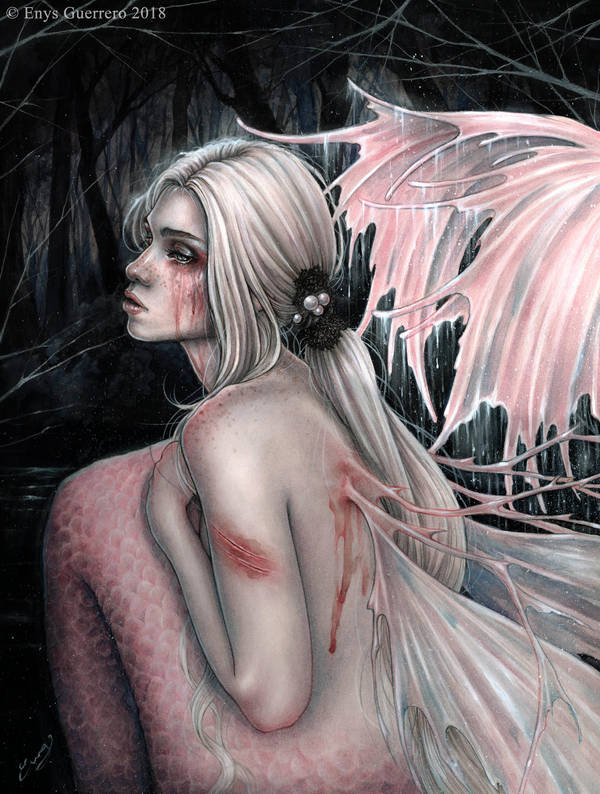 Watch
"But a mermaid has no tears, and therefore she suffers so much more." ― Hans Christian Andersen.
Medium: Watercolors, color pencils, acrylics and pastel on siroucolor paper.
Model reference the gorgeous @eeemejota
When I was little girl I remember being sad, because I wanted to be a mermaid so bad, I spent days drawing oceanic gardens and albino sirens, at least I can create them in my paintings. I think everything I ever wanted to say it is hidden in the language of my own paintings.