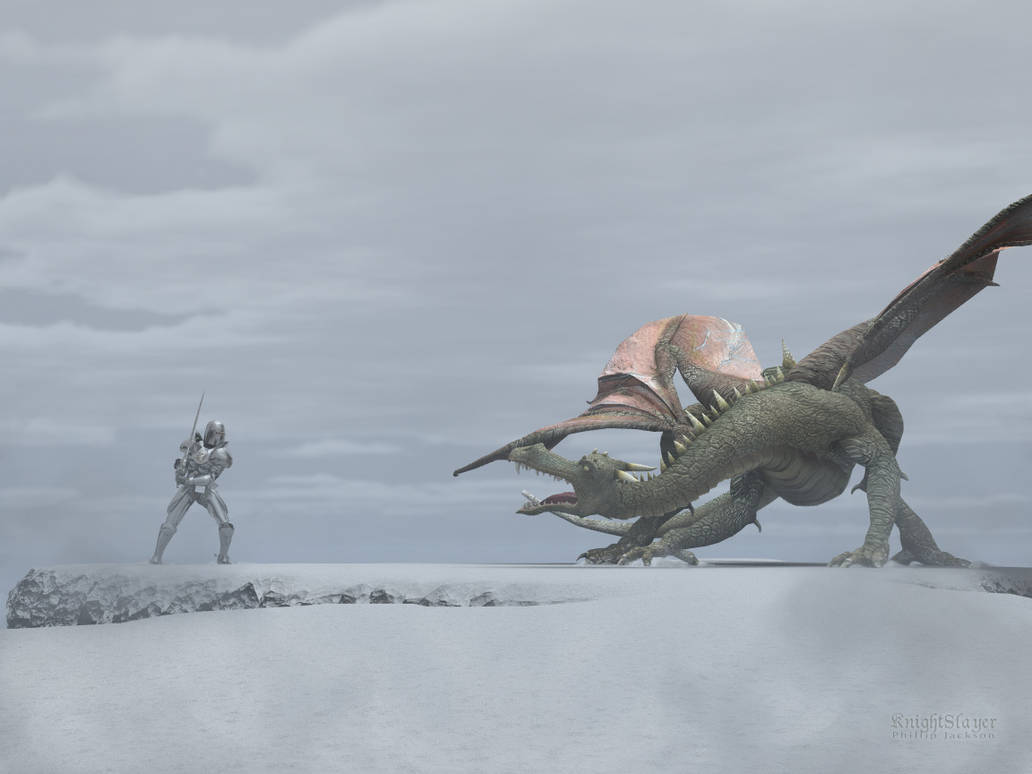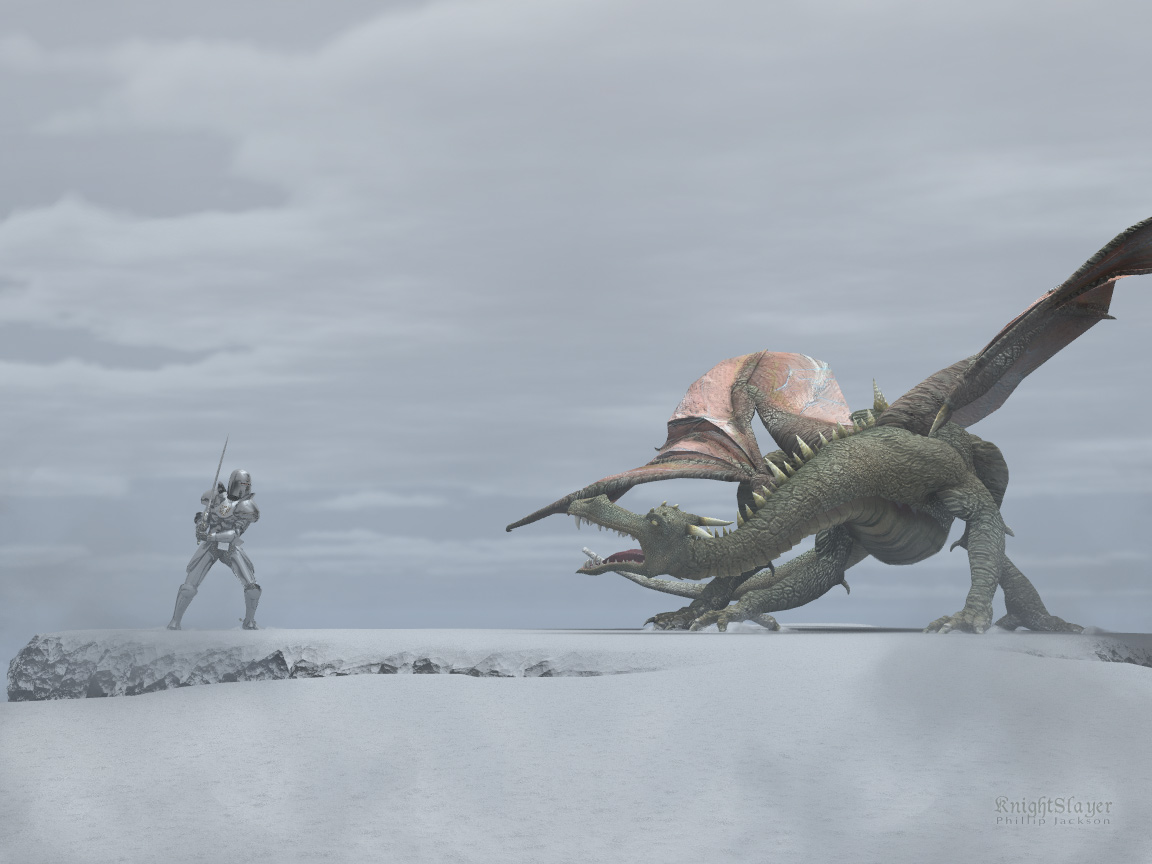 Watch
Who do you think will win?

Thanks for all the comments, I still can't get over that all of you stopped to write, wow.

The CREDITS:
Knight Human: Poser4 default male.
Knight Armour:John Malis: Shoulder, Cuisse, Grieve, Collar. All others are my own custom pieces.
Dragon: Zygote Dragon.
Dragon Textures: DW_tex, Bubba_tex. Weathering and blending of different maps, custom modifications.
Daily Deviation
Given 2002-06-20
OK,
KnightSlayer
by
envisage
may not be the most original deviation I've ever seen, but you can't deny this guy has some SERIOUS talent. Look at the amazing realism and detail put into this. You can tell it took a while. I hope envisage continues with this type of work, cuz he definitely has a future here at DA. (Selected by $
matteo
) (
Featured by matteo
)