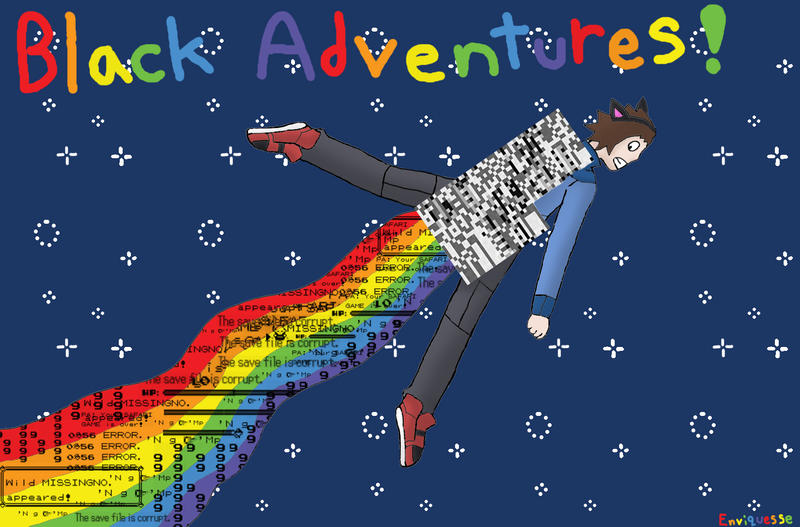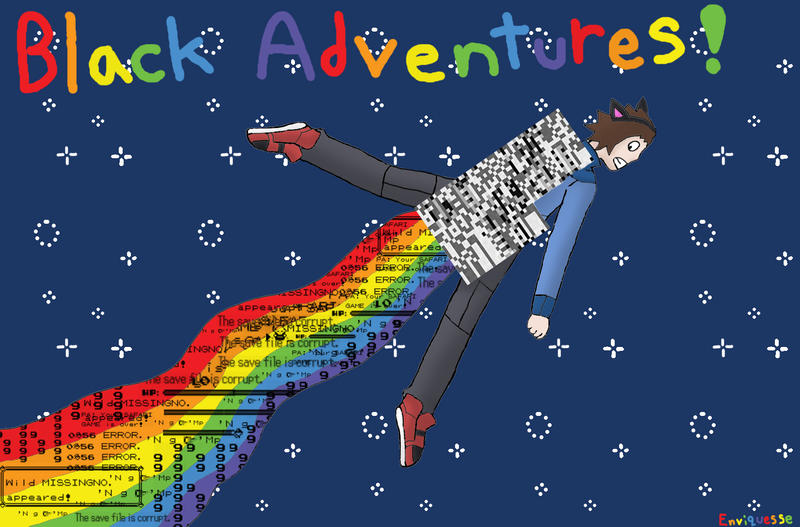 Watch
*sigh* Will Black's hardships ever cease?
Oh well at least his head is protected.
An unbelievable amount of time was spent glitching my emulator to prepare for this picture.
I was going to add N in somewhere but sort of ran out of energy and space to put him in.
Whatever, this picture is crazy enough already. Enjoy.
--------------
Black Adventures was created by this person:
[link]
And lives here:
[link]
If you aren't already reading this comic then I highly suggest that you start.
Nyan Cat..............if you don't know what Nyan Cat is by now then I really don't think you should be on the internet.

Reply

I must say
this be lovable
Reply

Reply

MISSINGNO's special ability!
Reply

Yeah, the ability to blast across space on a cloud of rainbow glitches XD. Just think about all the gas money that Black must be saving! Now if only we can figure out how to pull this off in the real world...
Reply

LOL


Reply