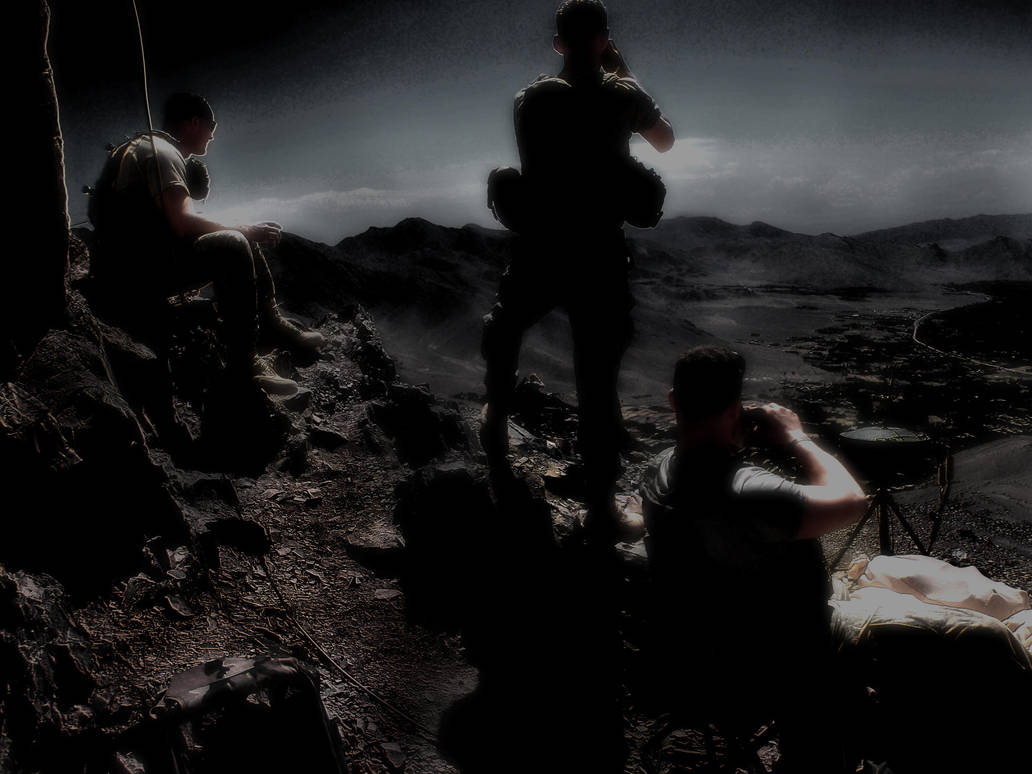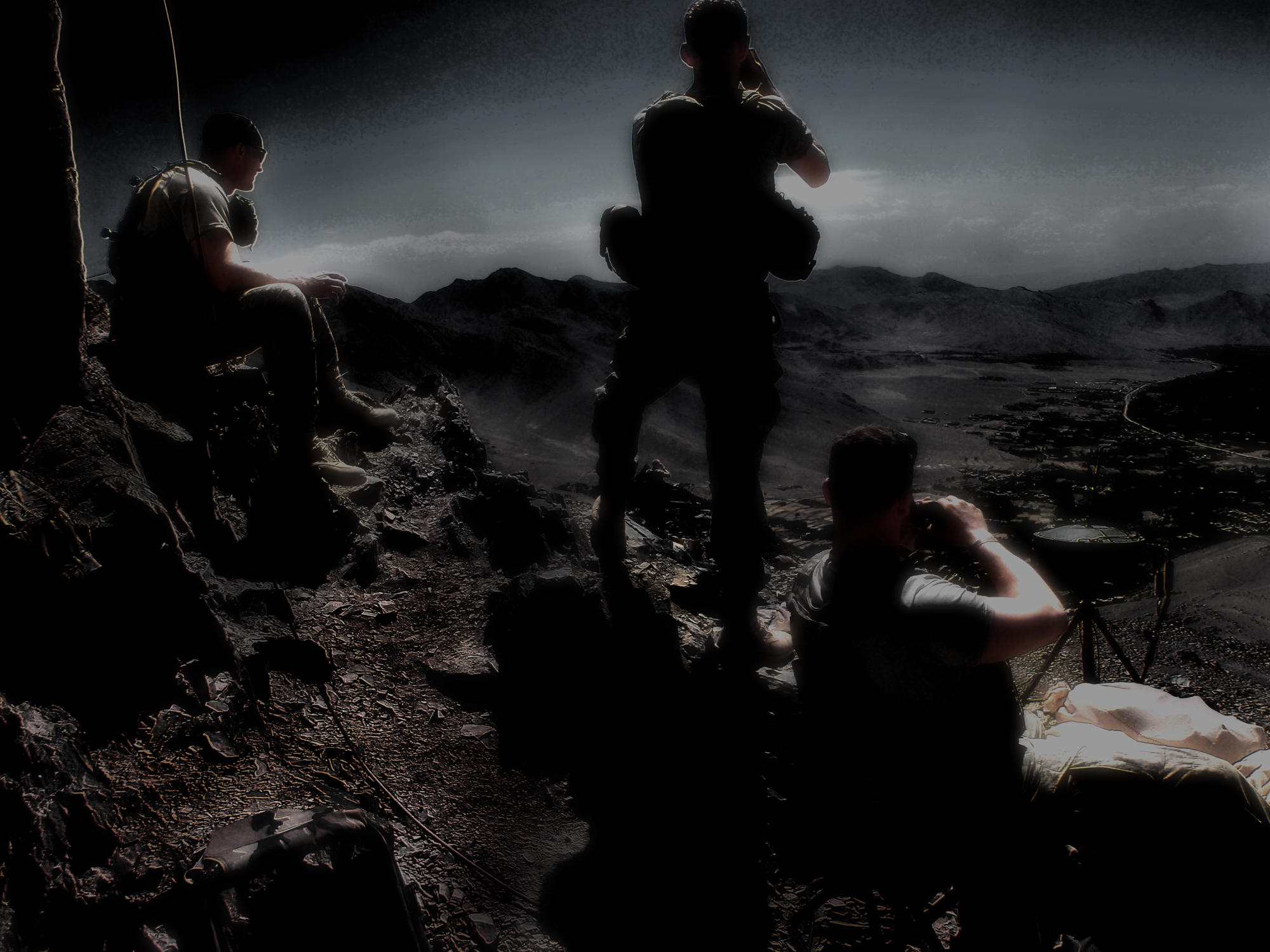 "And so we watched them, unwavering.
With words, and nods, and quiet notes taken, we watched."

Taken from Antenna Hill during Operation Providence in Wardak Province, Afghanistan, OEF X. I'm located in the center.

Heavy photoshopping, using a technique I've developed for modifying photos to give them that intense mythical look.