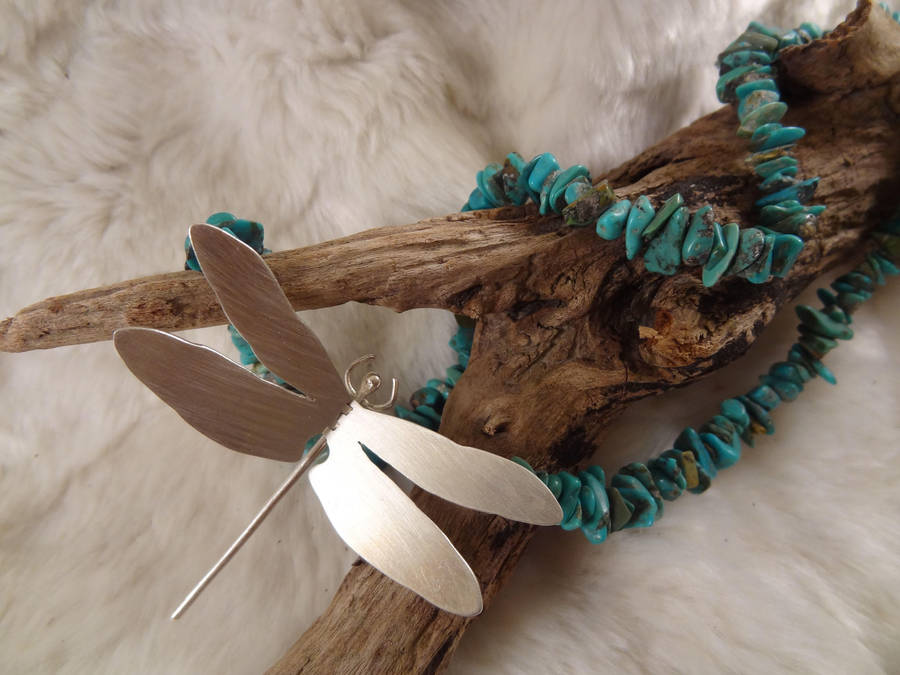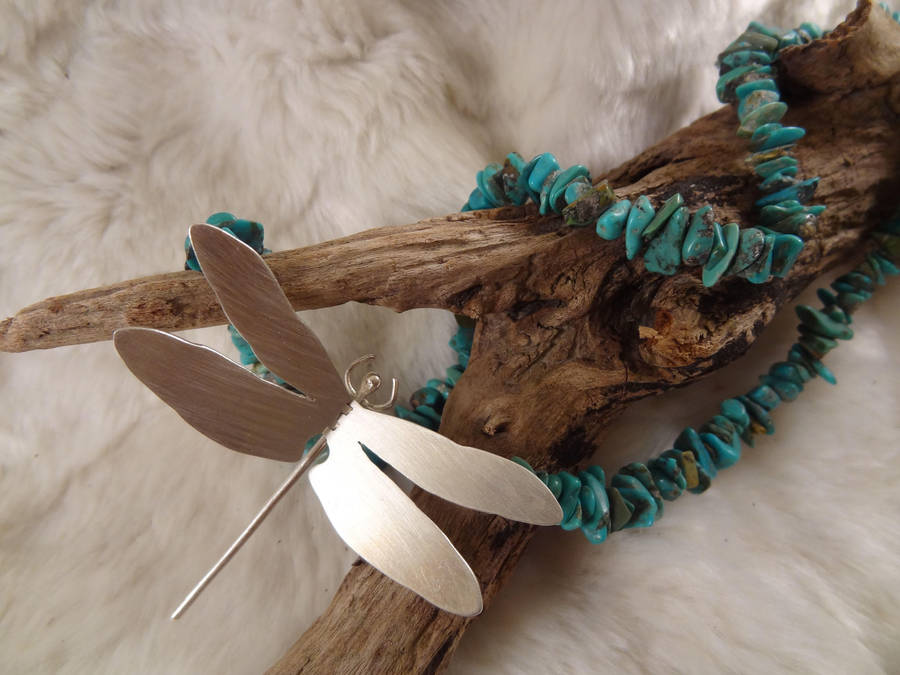 Watch
This turquoise gemstone chip necklace features a decorative clasp in the shape of a dragonfly. Removing the friction-fit pin releases the clasp and opens the necklace. The pin lays flat on the chest and doesn't dig in.
I'm trialling a number of variations, including pins with stones set into the top, with or without legs, and with different wing profiles.
More information and photos on my website:
entanglement.co.uk/jewellery/d…
Currently for sale on Etsy:
www.etsy.com/uk/listing/165037…
This piece is gorgeous. I love how the wings are connected with hinges.
Reply