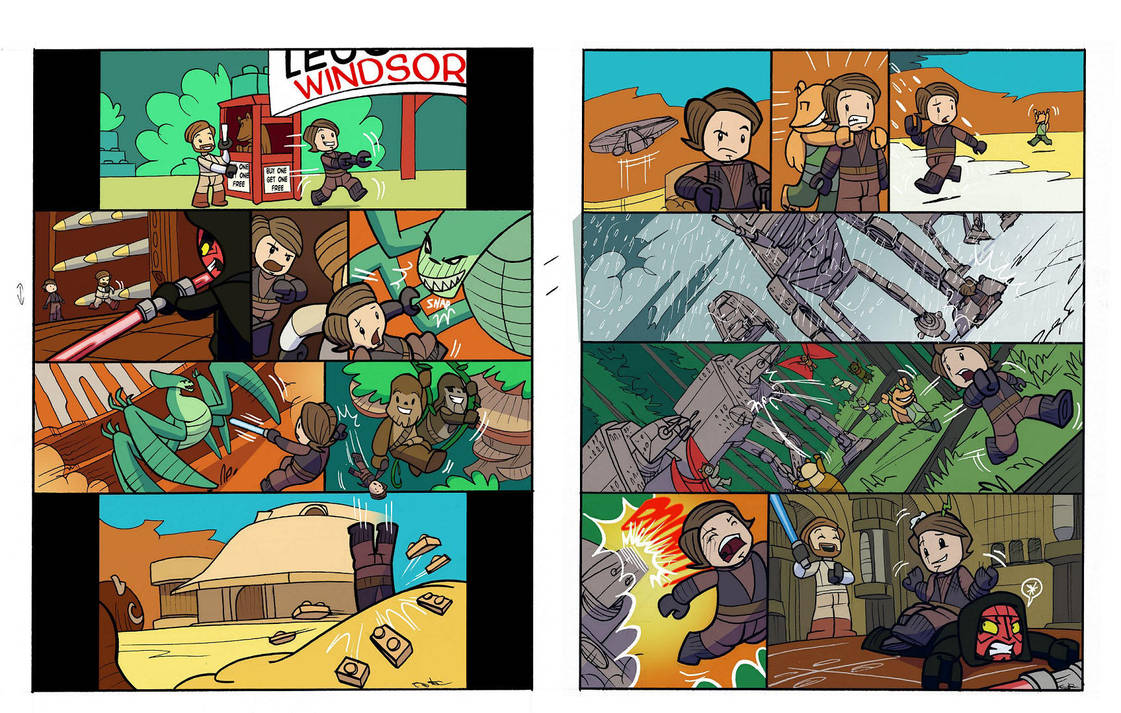 Watch
this was supposed to be a promo poster for the opening of the Windsor Lego Land Star Wars exhibit.

Got a script, drew it all out and everyone was seemingly happy, THEN it got passed to someone at Lucasarts who said that they couldn't release it because they had no guidelines for people to draw lego Star Wars. I had essentially just drawn from game screenshots and that just wasn't going to cut it.

So it was scrapped. (I still got paid) At least it wasn't my issue, they just need to make up model sheets for this kind of thing.

That's what happens in the comic book industry ESPECIALLY when you're dealing with two or more prospective clients.

I got to draw AT-ATs, so I was happy at least.

Star wars- Lucas arts
lego belongs to Lego, I like Lego.