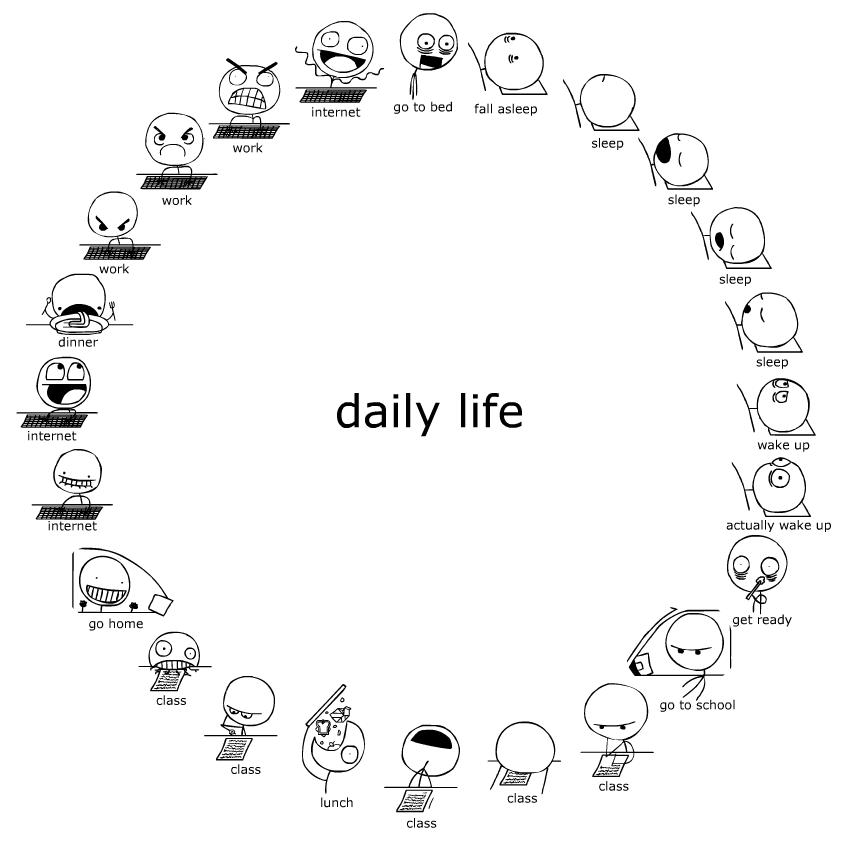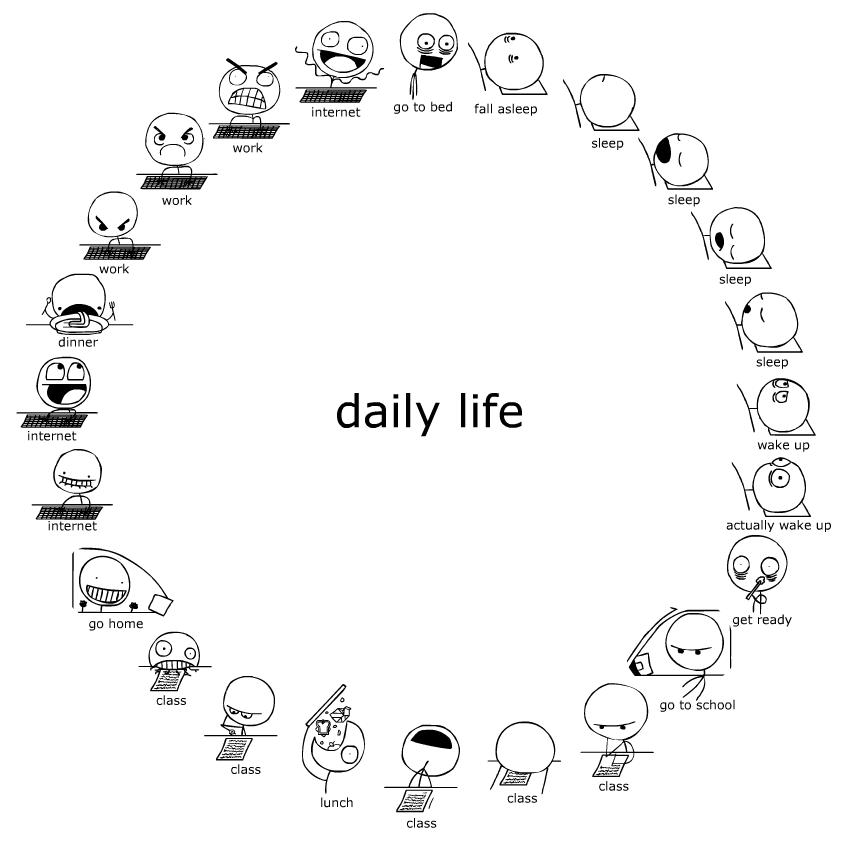 Thanks to everyone who likes this, really it warms my heart. I've read and continue to read every comment that's been made here. You're all very nice and I love you for that. For everything from the daily deviation to just the pageviews, it may seem insignificant but it means more to me than I can express. Thank you.
If you're at all interested in the other stuff I do, it can be found here:
[link]
( http:// drawingboardcomic .com/ )
Daily Deviation
Given 2009-06-07
I usually try to avoid featuring pieces that already received a lot of attention... but once in a while I HAVE to make an exception, not featuring this one would be a sin. It's a perfect summary of a typical day! Sure to put a smile on people's faces... because is truth for a lot of us.
Daily Life
by ~
Ennokni
(
Suggested by HaKurama and Featured by Thiefoworld
)